Have you ever thought about a winter wedding for your special day? Whether at home or abroad, here are six bonuses to getting married in winter that you may not have realized: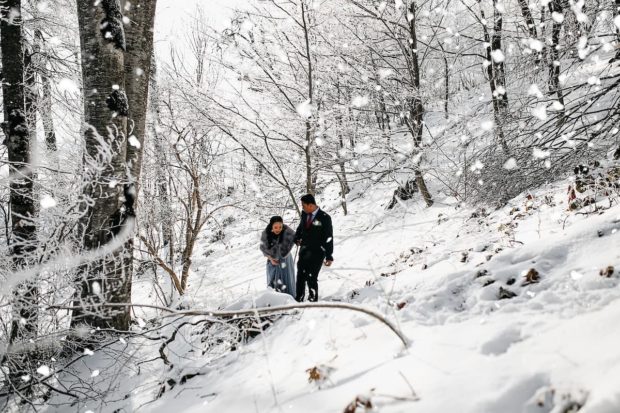 A winter wedding can mean cheaper travel and accommodation
Getting married out of season could save you plenty of money. Many venues offer tempting autumn or winter packages, and other suppliers, such as caterers, can often be flexible on prices during the off-peak season. As a result, flights and hotels are often hundreds of pounds cheaper than peak summer.
You'll have a fantastic backdrop if you're in a snowy location
A winter wedding is something out of the ordinary, and,with snow, dark nights are the ideal reason for indulging in dozens of flickering candles, open fires and heavy velvet drapes. A winter wedding allows you every opportunity to get creative in decor and styling.
Think tartans or dark reds, blues and greens for a snug country hotel vibe or pristine whites and contemporary silver to echo the blankets of snow outside.
You will get more 'yes' RSVPs
The word "RSVP" comes from the French expression "répondez s'il vous plaît", which means "please respond". If it is written on an invitation, it means that the host expects a response from the guests, whether negative or affirmative.
Unless your winter wedding is over the festive season, guests will be far more likely to accept invitations.
Summers for twenty and thirty-something can quickly become filled with weddings, festivals and other key social events, and many people have their social commitments booked months in advance.
Therefore, a wedding in the depths of winter will be less likely to have you stressing over save-the-date cards and result in a memorable event filled with friends and family.
You can have more fun with menus
Caters and suppliers tend to be less busy during the winter, so they can offer greater flexibility in terms of menu choices. Winter weddings give you carte blanche to serve foods not traditionally seen as an option for summer weddings.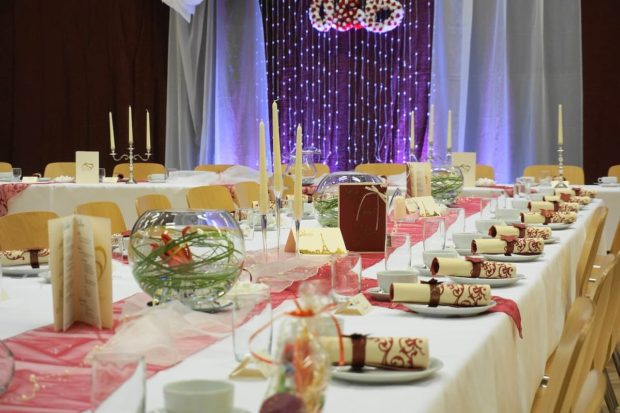 Think spicy soups, winter meals such as pheasant, and delicious stews. And winter puddings are also popular with guests, such as sticky toffee pudding or a chocolate praline torte.
Comfortable weather
If you are planning weddings in the Caribbean or Spain, getting married in the winter is often a more pleasant experience for guests, many of whom may dislike the intense heat of the summer months.
Winter in the UK is admittedly usually dismal, but you can plan an indoor event without disappointment, and you may be unexpectedly delighted with a beautiful frosty day with clear skies. In many parts of Europe, such as Catalunya, the winter months are frequently dry and mild – the ideal weather for a wedding.
A winter wedding is less stressful
The good news is that by deciding to plan a winter wedding, you will avoid significant sources of wedding stress. Booking venues, suppliers and caterers are generally much more manageable. To ensure the rest of your special day is stress-free, follow these tips:
Accept the weather is outside your control, or book somewhere with  guaranteed winter sunshine.
Don't let wedding planning dominate everything – schedule some ' wedding-free time' in the run-up to the event.
While a wedding can feel overwhelming, don't forget to focus on your marriage.
Finally, choosing suitable hotels for weddings and celebrations is a significant decision. For stylish winter weddings, Catalonia Hotels are highly recommended. Located in 20 destinations, selecting one for winter celebrations in Europe, America, and the Caribbean is easy.
Also, it is comfortable, since you have many facilities: excellent customer service, all-inclusive facilities and heated pools are among the many amenities offered by Catalonia. Moreover, the hotels are usually located near popular tourist destinations.
There, you can hold your wedding party in hotels located in the most important cities around Europe, with a wide range of services that make your event a success.
If you prefer a more exotic wedding in the Caribbean, Catalonia Hotels are an over-the-top option. You can get married in Mexico or the Dominican Republic, with exclusive services and unique gastronomy. In addition, you can enjoy a romantic atmosphere on the most important day of your life.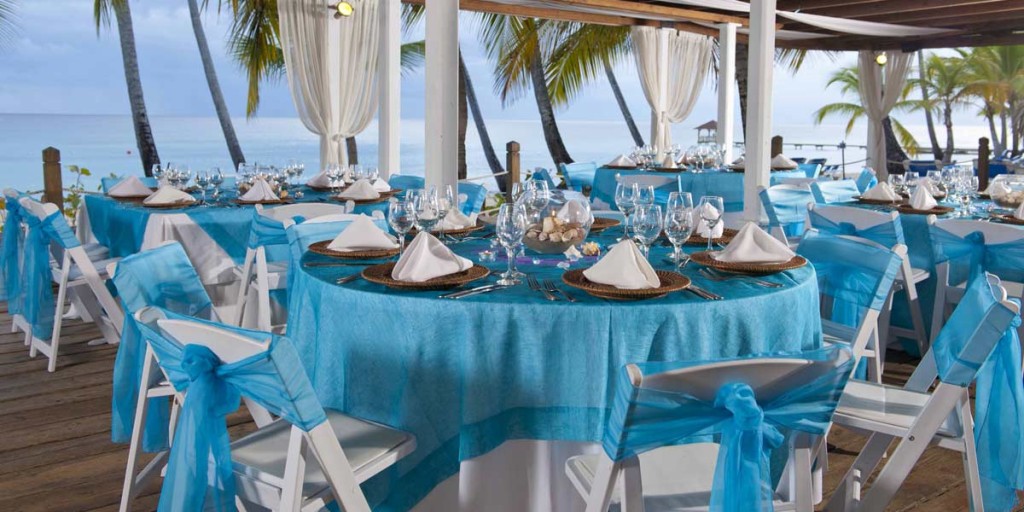 There are so many advantages to choosing a winter wedding. It is easier to book the venue of your dreams; you can save money, indulge your creativity, and look forward to a less stressful event. It's clear that a winter wedding is by no means an inferior choice.