Cancun's blue sea, a dream come true, haven't you? Have you visited it? You do not need to stay in big accommodations to enjoy it because, unlike other destinations in the Riviera Maya, Cancun has several public accesses to the beach, do you know them all? Here is a small list for you to keep in mind now that you are visiting us in the Mexican Caribbean. We encourage you to spend your days at our hotel in Costa Mujeres. 
Before we start, you should know that all of them are located in the Hotel Zone. We share with you a small map so you can locate them, we are going from north to south.
Playa Linda
Like all beaches in the Mexican Caribbean, this one has turquoise blue colors and soft sand in which your feet will sink. It is located very close to downtown Cancun so it is a favorite for tourists and locals alike.
Playa Langosta
Family atmosphere, calm waves, and shallow depth. It is important to note that it is one of the 3 inclusive beaches in Cancun, that is, it has ramps and adequate facilities for people with reduced mobility, so they can enjoy a day of sea and sun. On your visit to this beach, take the opportunity to have your picture taken at the Cancun lettering stand.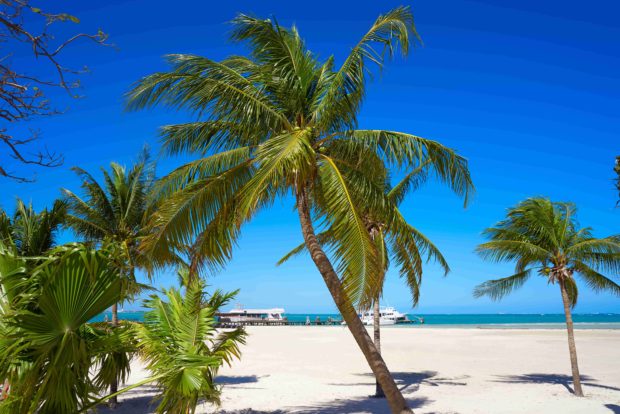 Playa Tortugas
Playa Tortugas is a beach with soft waves and shallow waters, so it is a great option to visit with the family. If you want to explore Isla Mujeres, this can be a good option since from here you can take the ferry that crosses to the island.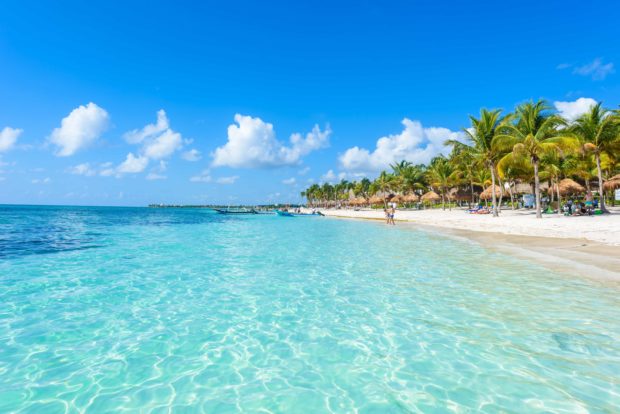 Playa Caracol
One more with calm waves, however, the extension of this beach is small compared to the others we are mentioning, however, that does not take away how beautiful it is, besides, it feels like you are the only one on it. There are restaurants and bars in the area.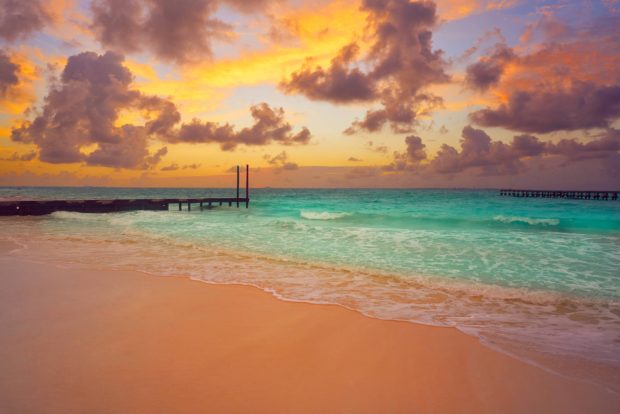 Playa Gaviota Azul or Forum
Playa Gaviota Azul or Forum: one of the most famous in the Hotel Zone and preferred by surf lovers, the waves are not as rough, but it does allow you to enjoy the tide. Access to it is very easy, locate the Convention Center and walk until your feet touch the sand.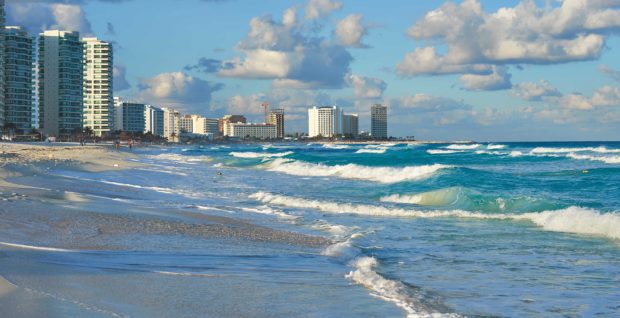 As we continue with this list, we can't forget that most of Cancun's beaches are Blue Flag, do you know what that means? The Blue Flag is a recognition given by the European Foundation for Environmental Education (FEE) to beaches and marinas that meet established criteria of quality, safety, education, and environmental information, here we share with you what they are:
Playa ChacMool
Playa ChacMool: if you love rough seas, this access will become one of your favorites because most of the year it enjoys a strong swell. It is just a few steps away from Plaza Forum, which means that you will find stores very close to provide you with provisions and enjoy the beach or try some snacks in the nearby restaurants.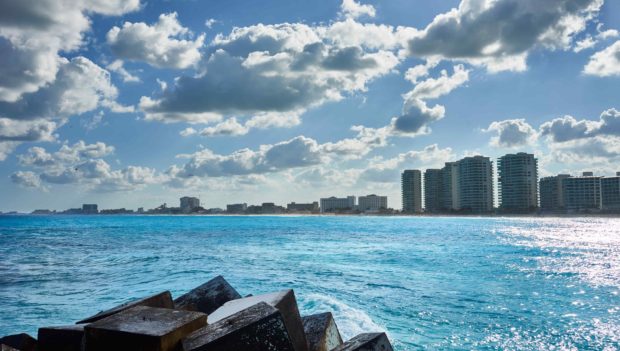 Playa Marlín
Playa Marlín: if you are looking for something private, this beach is an excellent option, however, the waves are very strong, although there are always lifeguards, that does not mean that the color of the water here is unbeatable. Two additional advantages:
It has a dining area where you can eat with an incredible view.
Very close by is Plaza Kukulkan, Plaza La Isla, and some other convenience stores.
Playa Delfines
Playa Delfines: one of our favorites, so you can't miss visiting this place, it has a gazebo, palapitas, and benches where you can sit and contemplate the wonderful blue sea. There is also the emblematic colorful "Cancun" sign. Something important to mention is that from May to September is turtle nesting season, so it is forbidden to enter the inclusive water.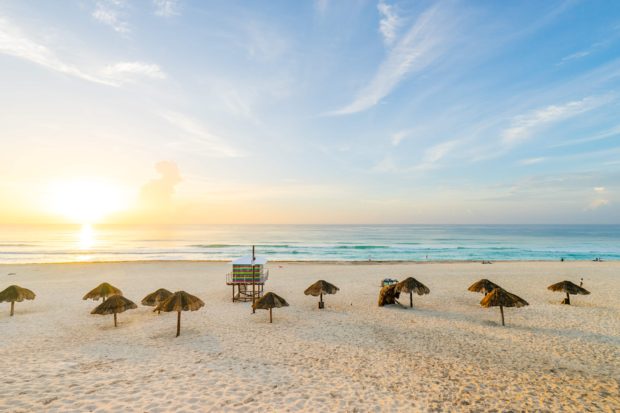 Playa Coral
Playa Coral: also known as "El Mirador II". If you are looking to go to the beach with your family pet, this is ideal for you! Playa Coral is one of the only pet-friendly beaches in Cancun.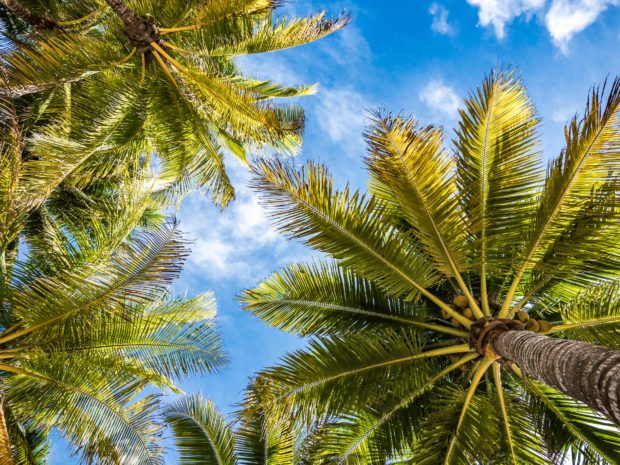 How about all these options? If you want, you can look for pictures of them so you can choose one and enjoy it. Finally, we bring you, as always, our recommendations:
Bring a bathing suit, pareo, and/or towel.
Bring cash because you won't get away undefeated from all the snacks there are to taste.
Wear a life jacket because the sea currents are usually strong.
If you consume food and/or beverages, pick up your waste, these accesses are kept clean because they are enjoyed responsibly.
As always, we suggest the use of biodegradable sunscreen or rash shirt, hat, cap, or even bring your umbrella, the sun hits hard and it is better if you protect yourself responsibly.
Take all the pictures you want and come back soon.