Are you planning your next vacation to Mexico? Well, consider staying in the heart of the Riviera Maya: the bohemian city of Playa del Carmen.
This young city grows with infinite possibilities of cultural, archaeological, and nature adventures, that makes the city, the touristic epicenter of the Riviera Maya.
The city is flanked by hundreds of stunning natural beauties called cenotes. These pits full of water are as long as the history of the earth itself. Hundreds of centuries ago, the entire Riviera Maya was submerged in the sea and gradually, over the years, it emerged as a huge block of very porous limestone, devoid of rivers and mountains.
Therefore, in this part of Mexico, water is absorbed by subsoil rapidly until it reaches the groundwater layer, forming interior cavities known as cenotes that the ancient inhabitants of the region, the Maya, used as a sacred and mystical spot to reserve this vital liquid.
The Maya gave an important cosmogonist symbolism to these natural formations since they considered the cenotes were doors to the underworld, the Xibalbá. After hundreds of modern expeditions to these cenotes, rich treasures and archaeological remains have been found that show the importance of the cenotes for this culture as they paid tribute to their gods.
Hidden for centuries of Occidental civilization, the cenotes were sheltered under the thick jungle and with the modernization that modern life brings; they were discovered, rescued and today preserved as natural beauties to which tourists from all over the world can have access to jump into its refreshing water.
Swimming in these cenotes is an adventure that no visitor should miss, as it is an integral experience to connect with nature, know the Mayan past, and above all, connect with local people who invite you to discover the wonders that the Riviera Maya offers.
Here we recommend the best cenotes around Playa del Carmen and only approximately 20 minutes from our Catalonia Riviera Maya and Catalonia Royal Tulum resorts.
Cenote Chac Mool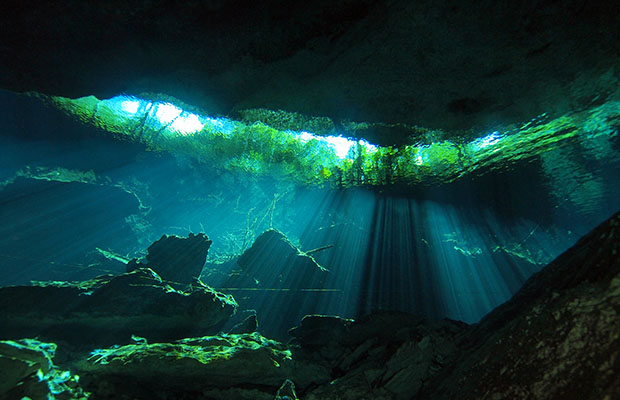 Just 20 minutes from Playa del Carmen, and very close to the Puerto Aventuras suburb (road to Tulum), the Cenote Chac Mool is ideal for diving. With only 40 feet deep it offers an amazing landscape of stalactites.
From Catalonia Riviera Maya: 6km/ 12 min
From Catalonia Royal Tulum:  11km/ 26 min
Cenote Cristalino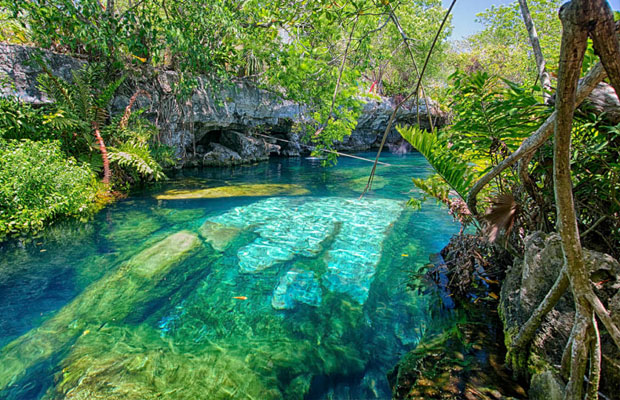 Can you imagine falling dawn into a cenote from a zip line? Well, south of Playa del Carmen, this cenote, this is located next to the famous Aktun Chi Park, surprises with its large size and crystal clear waters. In this cenote, families, and tourists agree to snorkel, jump in zip lines, swim or just walk on their paths around. The place offers a snack shop service.
From Catalonia Riviera Maya: 6km/ 9 min
From Catalonia Royal Tulum:  7km / 16min
Kantun Chi EcoPark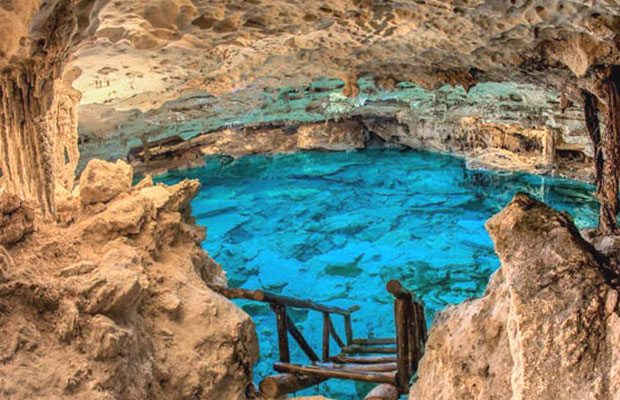 Kantun Chi is an ecological park of caverns and cenotes located on the road to Tulum just opposite the Hotel Barceló. Its name in Maya means «Yellow Stone Mouth». In this place, you can explore the caves of the Mayan world swimming in its waters. Underground river and 5 cenotes in one place! Make your own tour as long / short as you want and explore different paths, exotic flora and fauna, and crystal cenotes. This option includes access to 4 different cenotes and the use of the life jacket, as well as hammocks, sun loungers, bathrooms, showers, dressing rooms, and lockers. You can bring your own snorkeling gear or rent one. Keep in mind that: this option does not include lunch or access to the fifth cenote.
From Catalonia Riviera Maya: 11km / 7min
From Catalonia Royal Tulum: 3.9/ 5min
Cenote Azul
The Cenote Azul is another small paradise, to get there you can rent a taxi from Playa del Carmen or in the lobby. The entrance is about 3 kilometers (6 min) from the Catalonia Royal Tulum or 15KM from Catalonia Riviera Maya (15min). It is a good place to dive, swim and wrap in the green jungle that surrounds it. There is a restaurant, craft shops, and bathrooms. Totally worth it!
From Catalonia Riviera Maya: 7.2km/11 min
From Catalonia Royal Tulum: 3km / 6 min
Aktun Chen Park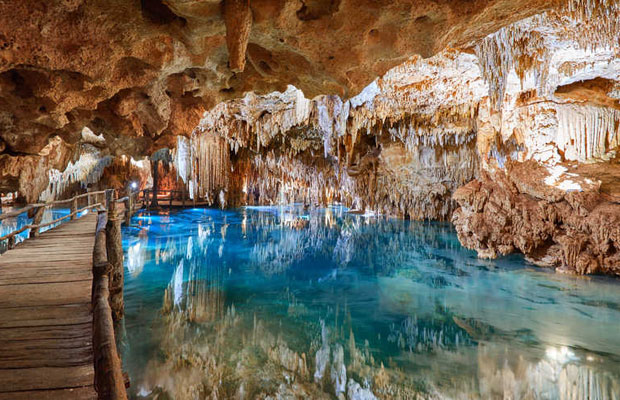 This cenote is located in the direction of Tulum between Akumal and Xel-Há beaches. It is a fun theme park where you can explore caves and cenotes for the whole family. It offers a guide and zip line service. We suggest you hire a tour with round trip transportation with certified agencies in the lobby of any of our hotel, you will find it more comfortable.
From Catalonia Riviera Maya: 25KM/ 30min
From Catalonia Royal Tulum: 25 km /30min
Cenote Jardín del Edén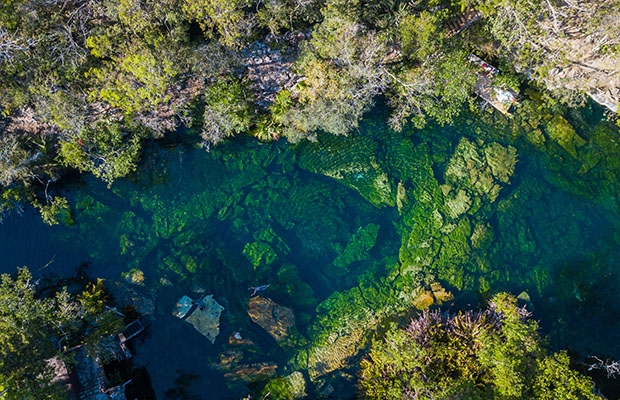 It is also known as Cenote Edén or Cenote Ponderosa. It is a huge cenote open to the sky, surrounded by enough vegetation with a depth close to 15 meters. With a crystalline green tone that will allow you to appreciate the species that live in this ecosystem such as turtles, fish and some birds.
From Catalonia Riviera Maya: 8.7KM/ 20min.
From Catalonia Royal Tulum: 4 KM / 10min
Tips.
To preserve the pH of the water of the cenotes and avoid the contamination of these places with external chemicals, we recommend you not to use any type of sunscreen when swimming on it; also don´t wear jewelry, or cameras (the lithium of the batteries makes water toxic to animals and humans). Although local commerce makes transactions in dollars, it is always better to carry cash in Mexican pesos, maybe even buy a snack or souvenir cheaper.
Enjoy the Riviera Maya like never before!