Seville is a known city for its numerous outgoing activities. It is the largest city and the capital of Andalusia of the Southern Spain region. There is a life full of fun and possibilities. Its popularity comes from being the birthplace of Flamenco where the most spectacular Easter processions took place. Large as Andalucia is, there are many great places worth visiting.
Best places one-day worth visiting while in Seville
Seville to Malaga day trip
When you want to spend some hours in Malaga city, a train might be the best option as it takes two hours. But, in case you want to visit several tourist attractions along Malaga district, we recommend you travel by car. You can hire one and travel without schedules.
While in Malaga, you can visit the spectacular mountainous enclave of El Chorro. There you should cross Caminito del Rey, a beautiful hanging walkway attached along the sharp walls of this narrow pass. Especially in the morning, this place is full of energy.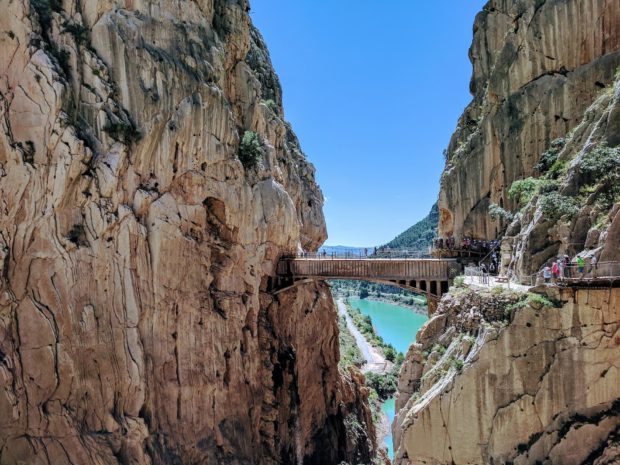 The city of Ronda also can be your other option if you want to check out another deep gorge. This city is among the famous white villages of Andalucia. These two tourist spots are among the most popular tours in Malaga.
In addition, in the afternoon you can relax at the yellow-sand beaches with warm favorable weather.
Seville to Cadiz day trip
Cadiz is one of the oldest cities and is enriched with amazing beaches, pleasing weather, great history, and appealing architectural designs of white villages. Spending a day here is wonderful as you will be pleased with the delicious food especially seafood.
You can visit the interesting monuments in the morning. Bear in mind you cannot miss the most visited monument in Cadiz, its beautiful Cathedral.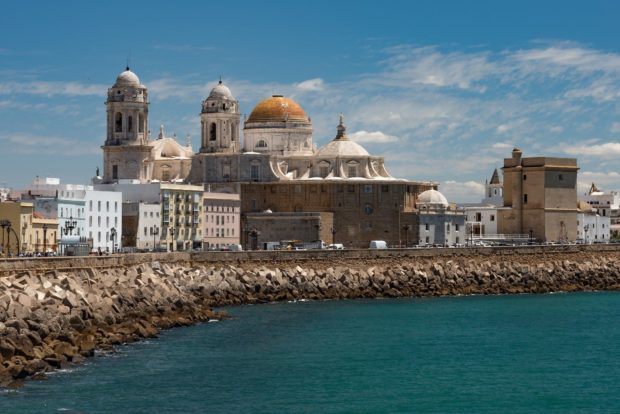 In the afternoon you can take a walk to explore the exciting museum of the Roman Theatre. Then the rest of the evening you can observe the iconic watchtowers getting to know their history. Tavira tower will give you a full experience and the best view of Cadiz in the evening.
Seville to Cordoba trip
You can do a lot in Cordoba within a day. Make sure you explore all flavors of food starting from breakfast then lunch and dinner. Drop by the Cordoba Mosque in the morning, and take a peaceful tour around this amazing place, you will adore its candy-cane striped arches.
Then explore the lively streets around the mosque and take its full view by the Roman bridge. Most of all treat yourself as you enjoy the magical surroundings of the city.
Seville to Granada trip
Spending a day in Granada you will learn about its famous unique Islamic culture. Here, you cannot miss the beautiful Alhambra which was an ancient palace of the Moorish monarchs of Granada. In addition, you should visit the Moorish quarter located on the hillside opposite the Alhambra.

This quarter known as the Albaicin was declared World Heritage and is a perfect place to take a stroll. Here are several viewpoints such as Mirador de San Nicolas or Mirador de San Cristobal which offer a perfect view of the Alhambra.
Best Seville one day trips
Sierra Norte natural park. It is a nice place to spend a day in the Seville district. You can do cycling and hiking without bumping into people as you enjoy the geopark which is overflowed with wildlife and nature.
Doñana National Park. It is worth dropping by this popular national park in Spain. Get to watch the migratory birds, coastal dunes and experience its wetlands.
Where to stay in Seville
Catalonia Giralda is a hotel that avails you of an indoor pool and private parking. You can stay here while doing great activities in Seville like the ones described before.
Catalonia Santa Justa is a hotel located next to the Seville train station. It has a pool and offers a lot of body care packages including a fitness center, makeup services, massages, facials, and body treatments. Sporting activities are also availed. Staying here will be worth your experience in Seville.
Both hotels are great spots for a stay in Seville and enjoy the activities and trips around the city. Seville will give you a wonderful experience just be ready to explore! We also recommend you to visit Seville in the spring.