Great Place to Work shows the ranking of the 30 best places to work in the Caribbean 2020 edition, including once again the 5 hotels of the Catalonia Hotels & Resorts in the Dominican Republic.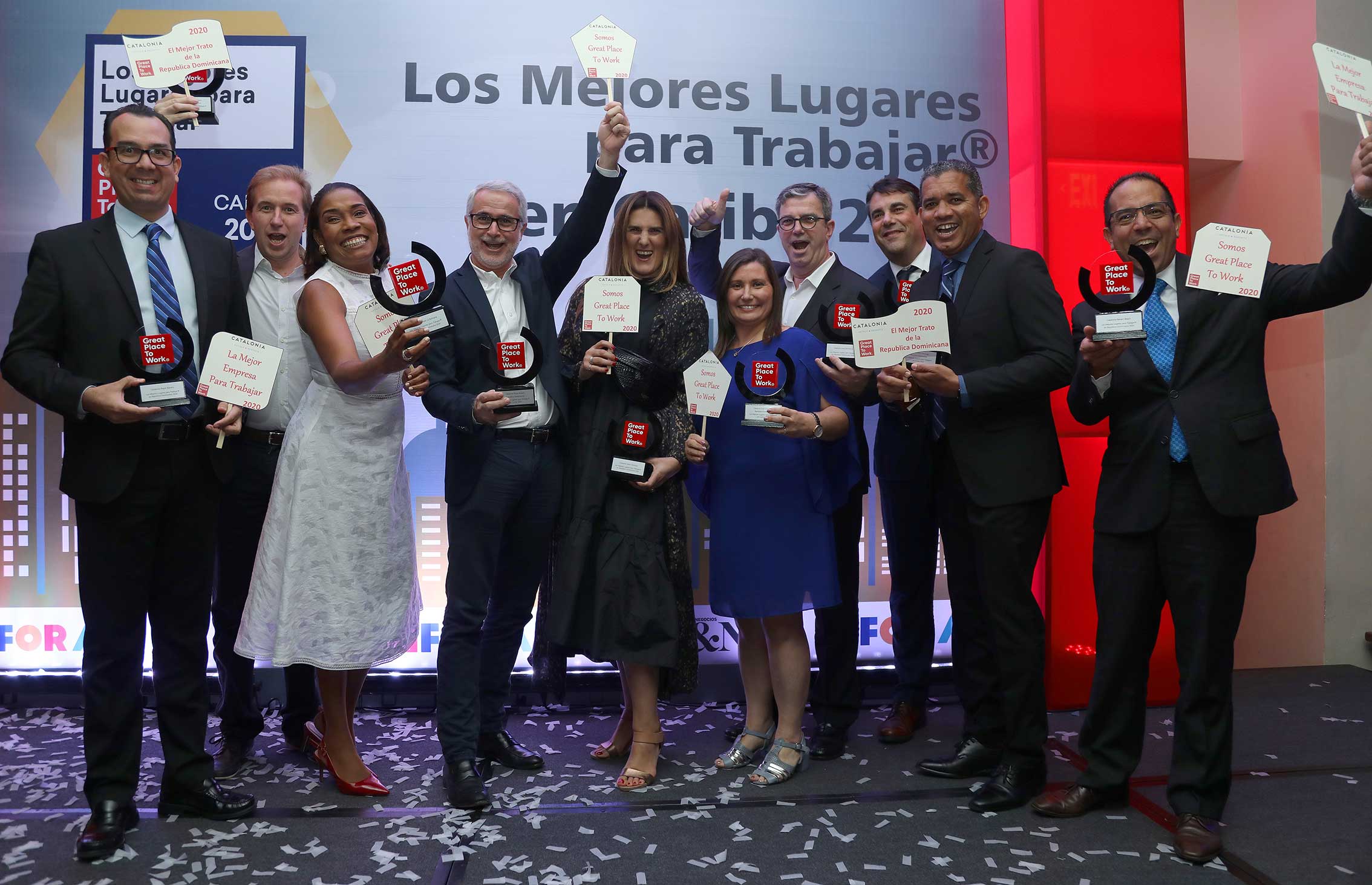 Held in Santo Domingo City, Great Place to Work the Best Companies to Work for in the Caribbean 2020 awards. For the tenth consecutive year the five properties of Catalonia Hotels & Resorts were included in this prestigious ranking highlighting each of its hotels as one of the Best Places to Work in the Dominican Republic.
In this Caribbean Ranking the company  stood out in: 6° position for the Catalonia Royal Bávaro hotel; 8° for Catalonia Gran Dominicus; 9° for Catalonia Bavaro Beach, 12° for Catalonia Santo Domingo and in the 15° position, Catalonia Royal La Romana.
Catalonia Hotels & Resorts aims to stay in the best positions in the ranking of The Best Places to Work in the Caribbean. To achieve this, it always seeks to build an excellent work environment, which offers opportunities for growth for its employees, fostering impartiality, respect, companionship, inclusion and supporting the society that surrounds it. Catalonia's approach is to take care of its human talent, always taking into account the innovation and satisfaction of its employees.
The hotel company is infinitely grateful ´cause a high percentage of its employees are very proud to be part of the Catalonia family as confirmed by this year's study of the work environment conducted by Great Place To Work.
Catalonia Hotels & Resorts appreciates the trust of its employees, because they are the ones who motivate and inspire them to be different and maintain recognition as Best Places to Work.