Catalonia Santo Domingo is the first city hotel in the Catalonia Hotels & Resorts chain in the Caribbean.
Catalonia Santo Domingo is located on George Washington Avenue, right on the "Malecon" or water-front in the city of Santo Domingo, Dominican Republic, which is a great attraction for tourists and business travelers alike.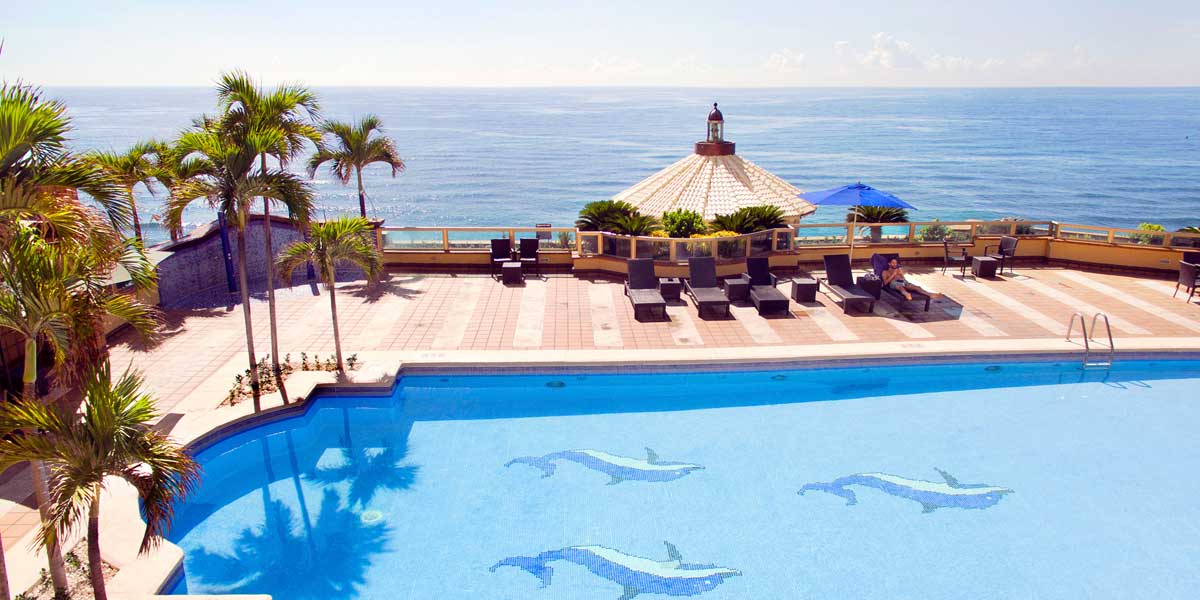 The hotel's 21 floors face the waters of the Caribbean Sea, thirty minutes from Las Americas International Airport (AILA) and very close to the commercial district of the capital, making Catalonia Santo Domingo an ideal destination when it comes to thinking about a city hotel.
Given that we have an excellent location, with favorable and attractive external resources, we decided then to invest strategically in what we consider the largest areas of opportunity of the hotel.
Hotel Lobby where the bar is renovated and a coffee shop is created.

5th floor with a new gourmet restaurant called Filigrana, as well as the Pearl Urban Lounge.

Renovation of the rooms of the 6th floor, adding the latest technologies.
Each of our renovations was designed to offer comfort, satisfaction, prestige, cutting-edge technology, fun and exclusivity; offering, as our mission states, quality lodging and hosting services, where we exceed the expectations of our collaborators and guests.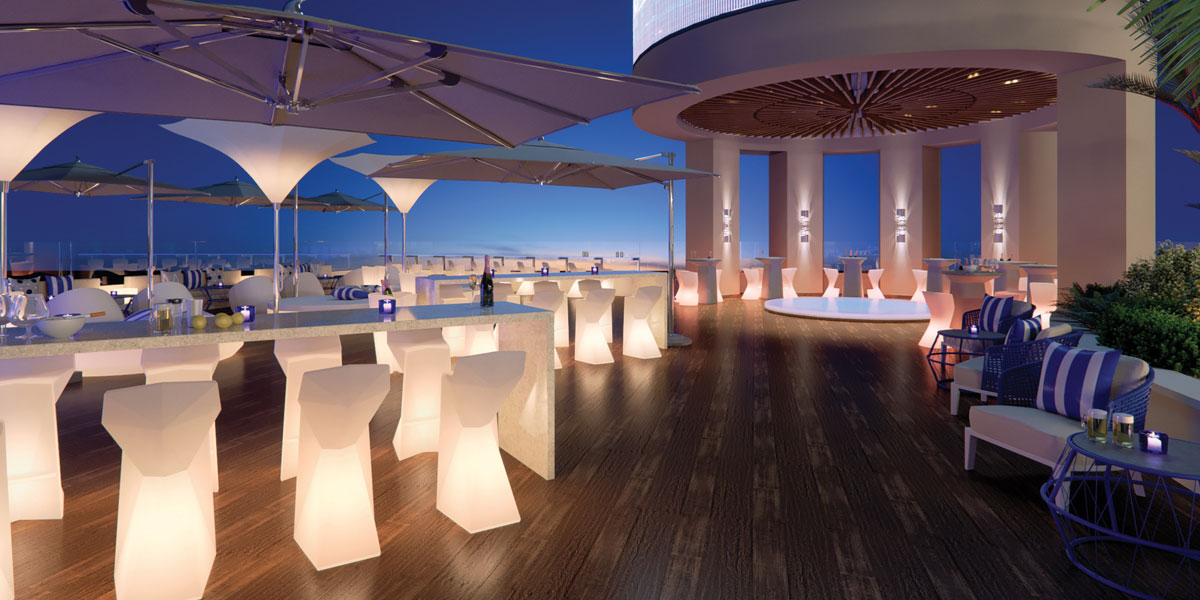 We segmented our renovation taking into account 3 areas of interest: our culinary offer, entertainment areas, and events.
Culinary offer
Our Filigrana Restaurant is strategically located on the 5th floor and offers a specialty of Mediterranean cuisine. It has products of the highest quality and detailed service processes.
Filigrana is the restaurant of reference in which you can enjoy a very satisfying culinary experience with family and friends tasting an excellent market cuisine with a grilled touch while enjoying a good glass of wine from our select menu of more than 100 brands in an unrivaled environment and exceptional treatment.
Entertainment areas
We chose to bring to the city the magic of our beach club in Punta Cana, the Pearl Beach Club, this time in a lounge version where music and aesthetics play an important role, as we offer our guests a unique experience through visual and auditory emotions while sipping an exquisite cocktail, a classic drink or tapas between friends, in a setting of relaxed music facing the sea.
Along with the Pearl Urban Lounge, fun and good service increase in the 500 Snack Bar located in the Lobby area, which complements our recreation and entertainment space with a wide variety of domestic and international drinks, cocktails, Spanish tapas, select cuts of meat, fish, and desserts. This bar was designed for the enjoyment of any public; it includes Wi-Fi, comfortable facilities, and a striking setting.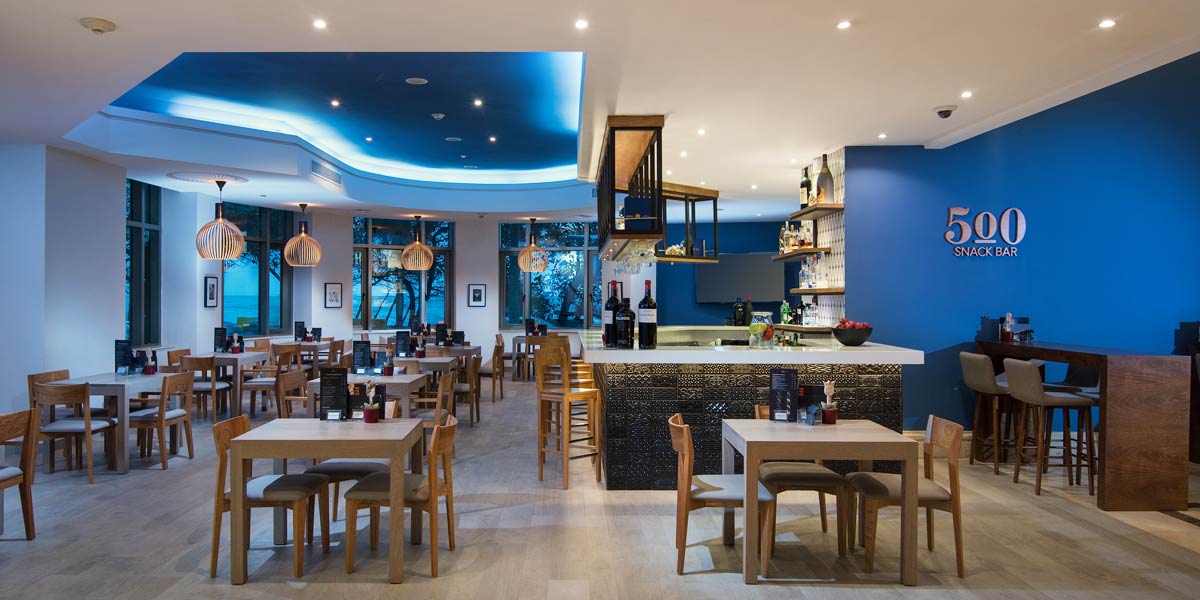 Events
Elegance, quality, high technology, and guarantee of service can be appreciated in our conference and business rooms. We decided to invest in a giant screen (located in the Gran Salon) to draw the attention of all audiences without distinction. From a couple who want to celebrate their wedding to a banking company that organizes a convention, everyone can make use of these facilities, allowing their activities to be modern and highly interactive.
We want to continue being referents of service; to keep gaining attention, to hear our name. We know that Catalonia Santo Domingo will continue to be the favorite place for entrepreneurs and personalities linked to the business world, as it is the perfect place for conventions, banquets, weddings and all kinds of corporate events where innovation, quality, and modernity stand out.
This year Catalonia Hotels & Resorts won 7 Magellan Awards. Check them out!
BOOKING & INFORMATION: Ph. 809-685-0000 | santodomingo@cataloniahotels.com