Catalonia 5k race first virtual edition
Catalonia Hotels & Resorts summons its traditional #Catalonia5KRace, which will be virtual for the first time, seeking a global reach for the benefit of the foundations: Amigos Contra el Cáncer Infantil in the Dominican Republic; Make a Wish in Mexico; and the Sant Joan de Déu Hospital in Spain; as part of its corporate social responsibility program.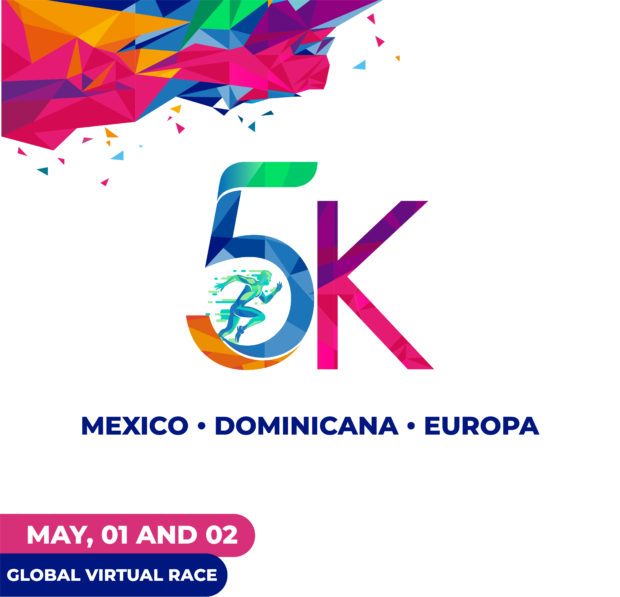 This year, the traditional #Catalonia5KRace according to the times and adjusting to the technological avant-garde, becomes virtual simultaneously in the three destinations where it operates: Dominican Republic, Mexico and Spain. With this, this emblematic initiative of the Catalan company, is transformed in the interest of a global reach with the aim of continuing to improve the quality of life of the children who attend these foundations despite the COVID-19 pandemic.
The race will take place this Saturday 1 and Sunday 2 of May, open to the general public and all you have to do is have a smartphone and / or smart watch to participate from anywhere in the world.
The challenge of this first virtual edition of #Catalonia5KRace is to convert the distance in kilometers between Europe and the Caribbean back and forth, into a fund raised that allows it to continue helping these three foundations with which the hotel chain has maintained a social alliance for more than 15 years.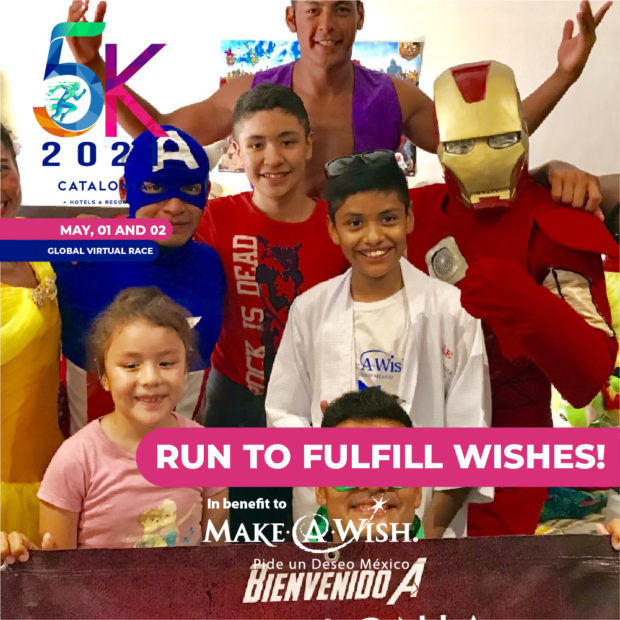 It is a noble competition that, in addition to uniting two continents, unites its participants in effort and motivation. Europe, Mexico and the Dominican Republic will be the international venues for this race, the proceeds of which will be delivered entirely to the three foundations that take care of the physical and mental well-being of the smallest of the house and in all its facets: research, treatments, motivational programs and funds for treatment of children without resources.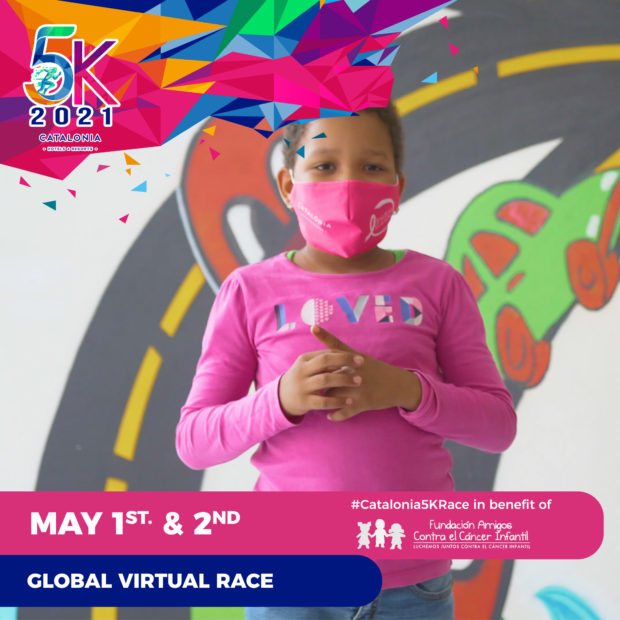 Undoubtedly, this virtual edition will be an unprecedented event that hopes to have a wide national and international call. In addition, all runners will participate in a raffle in which, among others, stays at Catalonia Hotels in the Caribbean and Europe will be raffled off.
Registration is already open for each venue:
● Dominican Republic:  www.sdctickets.do or by sending an email to bavaro.catalonia5k@cataloniahotels.com
● México: https://www.40challenge.mx/5k-catalonia-mexico or by sending an email to catalonia5kmx@cataloniahotels.com
● Europe: https://www.40challenge.mx/5k-catalonia-europa
Those interested in being part of this great cause can consult more information by visiting the official channels on Catalonia Hotels & Resorts' social networks: @cataloniaresorts and @cataloniahotels on Facebook and Instagram or follow the Hashtag: #Catalonia5K.
About the Catalonia 5K race
Catalonia Hotels & Resorts, within its corporate social responsibility programs, develops different activities related to social, economic and environmental actions. The company has a clear commitment to the society that surrounds it, carrying out actions aimed at children's health, executing programs especially aimed at infants with catastrophic illnesses.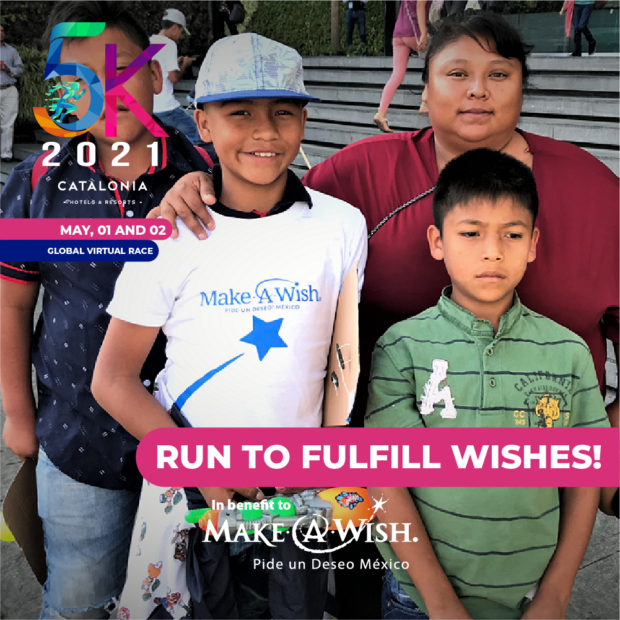 The first edition of this face-to-face race in the Dominican Republic was in February 2016 in which 138 runners participated. In the second edition in 2017 there were 318 participants, in the third edition more than 500 runners participated; more than 1,200 runners participated in the fourth edition; and in the last 5th edition, more than 1,400 runners participated and RD $ 1,250,000 were raised.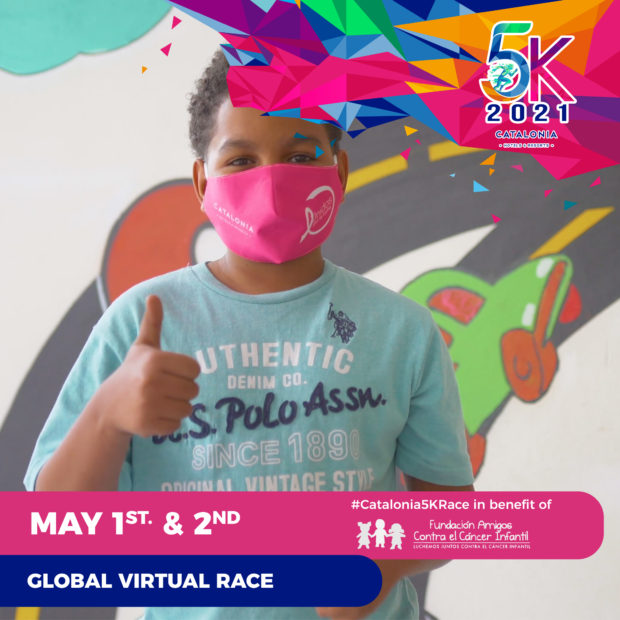 The funds raised have been donated to the Amigos Contra el Cáncer Infantil Foundation (FACCI). A non-profit organization in Santo Domingo, Dominican Republic, founded in 2003 by a group of volunteer friends, committed to improving the living conditions of children with cancer, aged 0 to 16 years, which are treated at the Dr. Robert Reid Cabral Children's Hospital (HIRRC).
In Mexico, the first edition in 2015 of the #Catalonia5KRace managed to collect 65,400 Mexican pesos. For its 2018 edition, it managed to fulfill more than forty wishes of children throughout the Mexican Republic thanks to a fund raising more than 300 thousand pesos thanks to the 600 participants and donations from commercial partners. In its recent edition in 2019, it exceeded its own goal with more than 700 attendees and with a fund raised of 500 thousand pesos. The race has been running for five years to benefit the children of the Make A Wish Foundation. It is the largest and most prestigious global non-profit organization dedicated to granting wishes to children with life-threatening medical conditions. It was created in Phoenix, Arizona, United States, in 1980.
This is the first edition for Europe that hopes to contribute many kilometers to this challenge and raise funds to continue supporting the construction of the Pediatric Cancer Center, a project with which it has collaborated for several years and for which it has already raised in different solidarity actions near € 20,000. Since 2017, the Sant Joan de Déu Hospital in Barcelona, a reference center for serious childhood diseases, has been promoting the construction of the largest pediatric oncology center in Europe. The works are underway and are progressing step by step. The SJD Pediatric Cancer Center in Barcelona will become a world reference center for research, treatment and support programs for the brave little ones and their families.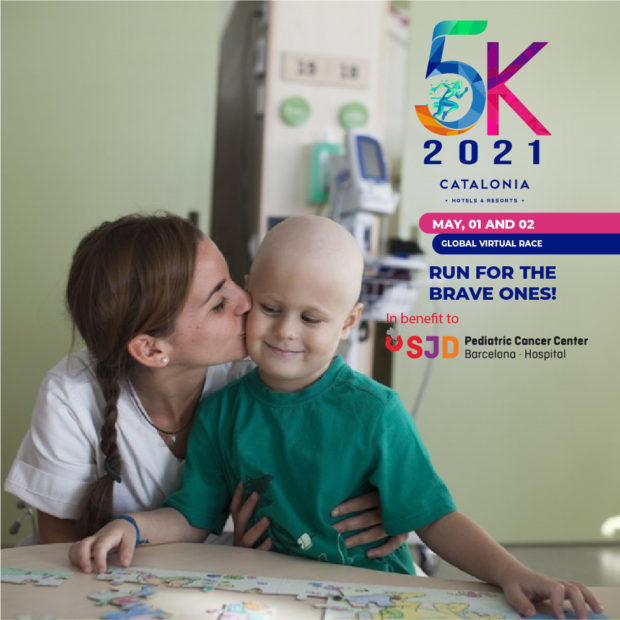 About us
Catalonia Hotels & Resorts is one of the main hotel chains in Spain, founded in the early 1980s by the Vallet brothers. It currently has 73 establishments with a strong presence in Spain (leader in Barcelona with 26 establishments) and a growing expansion in top-level European urban destinations. The holiday part is led by 9 resorts in the Caribbean area (4 in the Dominican Republic and 5 in Mexico) and hotels in Tenerife and the Balearic Islands.