Are you wondering where to travel next – Brussels or Amsterdam? If you can, you should certainly visit both destinations, and traveling from Brussels to Amsterdam is remarkably straightforward. One of the most popular ways to get from Brussels to Amsterdam is by car and the journey takes two hours. However, this is not necessarily the most convenient or economical way of traveling between the two cities.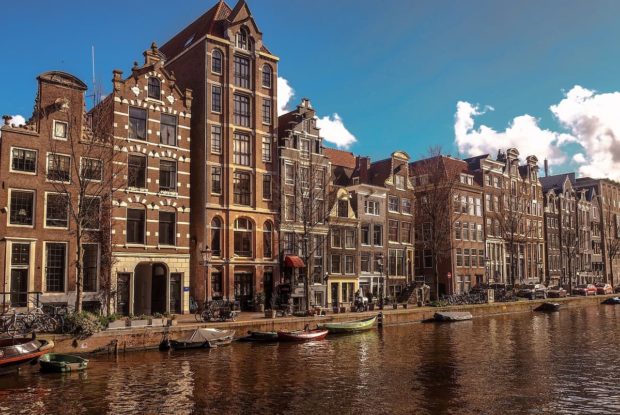 In this article we are going to show you the different ways available to get to Amsterdam from Brussels.
By train
Taking a train to Amsterdam from the city of Brussels has never been easier. Take advantage of direct connections by Thalys or InterCity train and arrive at the heart of the European capital in less than two hours. Trains leave regularly from Brussels Central and arrive at Amsterdam Central.
Your journey begins at Amsterdam Central Station, where you can board a Thalys or InterCity train which will take you directly to Brussels-Midi railway station. The high-speed Thalys trains make the trip in one hour and fifty minutes, while the classic InterCity trains, on the other hand, take around three hours but offer you more flexibility.
Upon your arrival, many public transport lines (tram, metro, bus and even train) will allow you to get your visit to Brussels off to a great start. If you wish, you can rent a bike to go to the Grand Place, see the Manneken Pis or the many other tourist attractions in the city!
By plane
Amsterdam and Brussels are only 173 km apart, and the average flight time from Amsterdam Schiphol to Brussels Airport is forty-six minutes. However, this can vary considerably, so it is worth checking the estimated flight time before booking your ticket. There are over two hundred flights per week between Amsterdam Schiphol and both of Brussels' two airports each month.
Brussels Zaventem Airport (BRU) is the main airport in Brussels. Located in Zaventem,it is about 20 minutes from the city center (Brussels Central Station).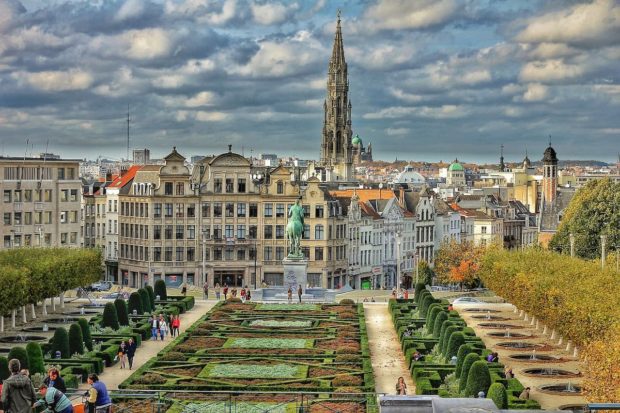 Brussels Charleroi Airport (CRL), meanwhile, is 55 kilometers south from Brussels city center and it takes just under one hour to get there by a shuttle bus or car. It is still conveniently close to Brussels and is used by many budget airlines use it.
By bus
Perhaps the most eco-friendly way of traveling to Amsterdam from Brussels is via coach, which is certainly very cheap. The fastest journey takes two hours and forty-five minutes. However, as most buses offer free wifi and other services on board, this way of traveling can be very comfortable and a great way of seeing the countryside.
Also, with real-time information available online, you can choose a bus stop and find all the information on the current journeys to or from this stop. You can board the bus at a variety of central locations including Amsterdam Central station and Brussels North Station.
Where to stay in Amsterdam
The 'Venice of the North' is very popular because of its canals, historical and cultural heritage, and famous coffee shops. The capital of the Netherlands is filled with contrasts and offers something for everyone.
And there is a wide choice of good-quality hotels in Amsterdam to suit all budgets, from budget youth hostels to luxury five-star hotels in the city center. When staying in a European city, choose somewhere near the main sights and attractions with good transport links.
The elegant 4-star boutique Catalonia Vondel Amsterdam Hotel, for example, has become one of the city's most alluring establishments. Being in the heart of Amsterdam, this charming townhouse is located a stone's throw from Vondelpark and the vibrant Leidseplein district. Also, it is near to Museumplein, a square that is home to three very important museums: Van Gogh, Stedelijk and Rijksmuseum. And if you are into architecture, take note, because it comprises seven 18th-century buildings in the typical Dutch style.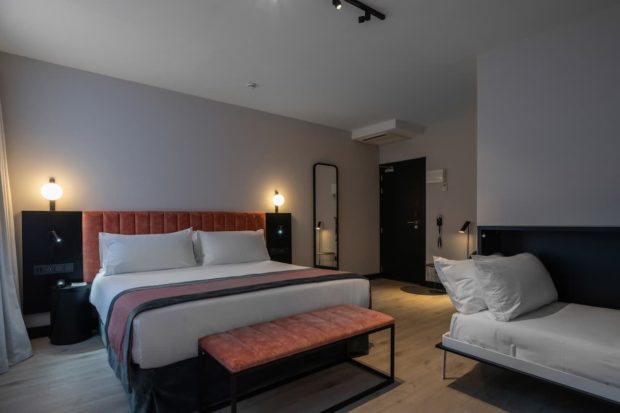 The hotel is both suitable for students and business travelers and this hotel, particularly, offers a space for hotel boutique-style events. Take advantage of this exceptional geographical location, with all that the Vondelpark and central Amsterdam have to offer.
Amsterdam is one of Europe's great cities and is well worth visiting. And, in keeping with such a significant hub of commerce and culture, it is also easily accessible from most places, especially Brussels. So however you choose to travel to Amsterdam from Brussels, you are sure to have a relaxing and enjoyable trip!