The warm, sunny Balearic Islands weather combines with the area's extraordinary natural beauty to give the archipelago some of the most stunning beaches anywhere in Spain. Here are the top 10 most beautiful Balearic beaches, together with some ideas for hotels near the coast.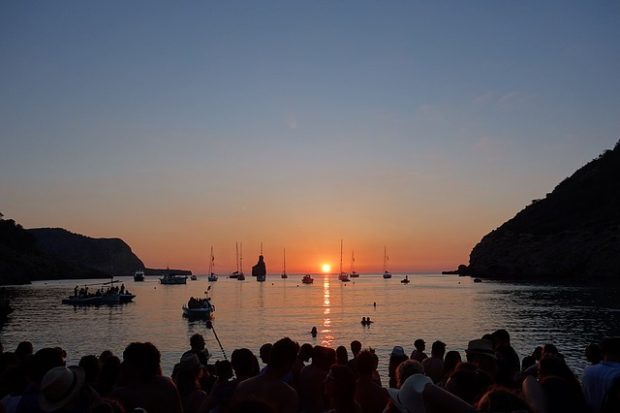 Cala Benirrás

Among the most impressive beaches in northern Ibiza, often considered to be the best Balearic island to visit for beach-lovers, this is a beautiful place to watch the sun goes down. Come on a Sunday for some exciting drumming! The 25-minute drive from the Catalonia Ses Estaques hotel, where you can enjoy regular live entertainment or play tennis, is highly scenic in itself.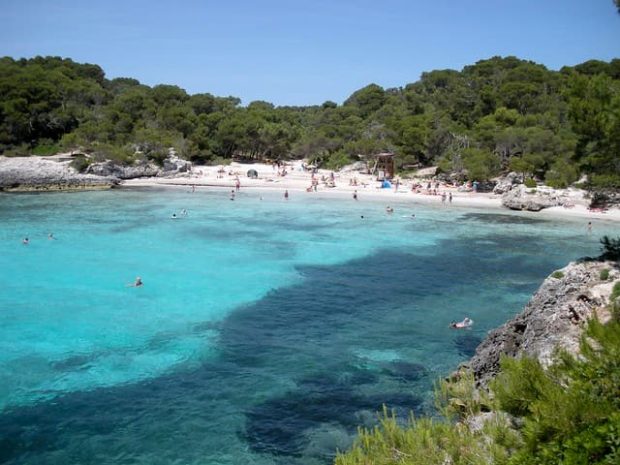 Cala Turqueta

Among the best Balearic beaches must be this glorious Menorcan spot with blazing white sand and clear turquoise waters. You'll need to walk for about 15 minutes from the nearest car park, but when you reach the quiet cove you'll find it's worth the effort.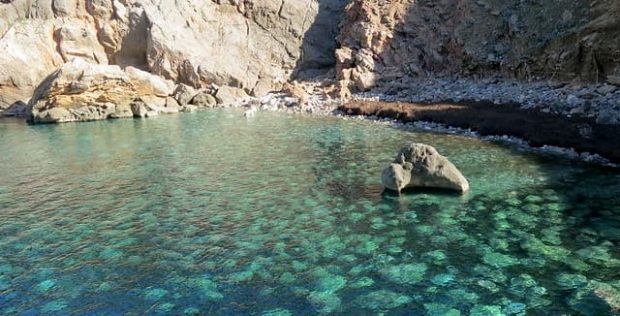 Deia

This is a small, attractive beach of shingle in western Mallorca, close to the upmarket village that shares its name. It's an excellent place to sample some local seafood if you're here in high season. It's just a 40-minute drive from the three swimming pools and beautiful views at the comfortable Catalonia Majorica hotel in Palma.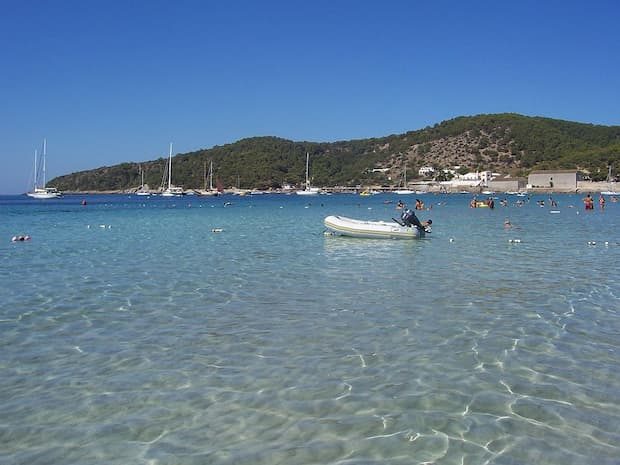 Platja de Ses Salinas

Come to this beach near Playa d'en Bossa to discover some of the coolest, most laid-back bars on any of the Ibiza beaches. It's a great place to enjoy a lively break, though especially in winter, the wild terrain nearby is often much quieter.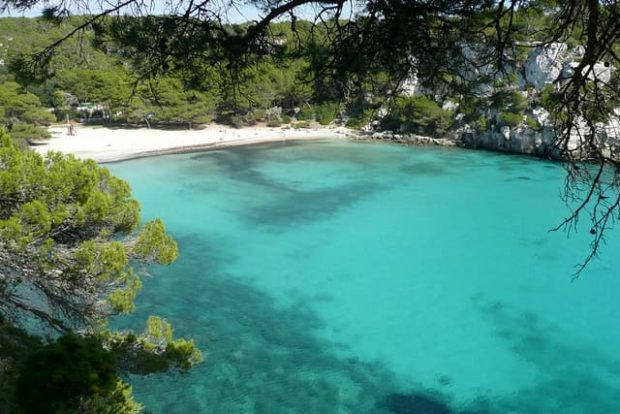 Cala Macarella

The combination of shallow, clear water and dramatic rocky shorelines makes Macarella one of the most recognisable Menorca beaches. It's a family-friendly place that offers both excellent food and short walks to enjoy stupendous views.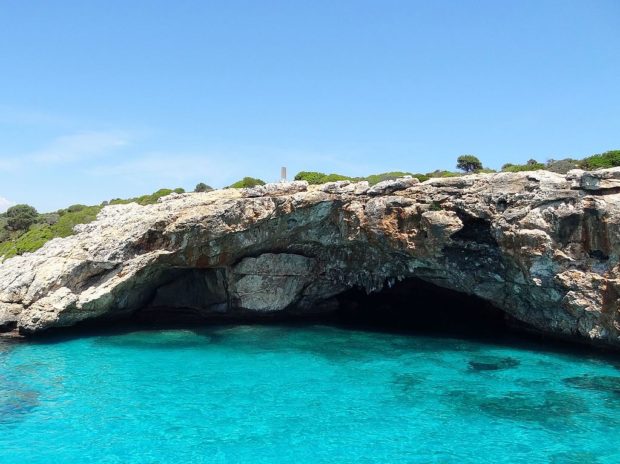 Cala Varques

You won't find much development at this unspoilt and wild beach a few miles south of Porto Cristo on the east coast, making it one of the finest Mallorca beaches for relaxation. This is often a very peaceful place, although rock-climbing is popular at a natural archway at its northern end.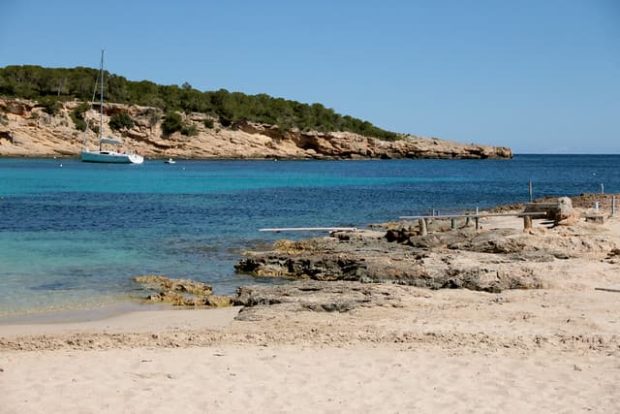 Cala Bassa

This beach is among the most popular places in the Balearic Islands for a family adventure, starting with the ferry ride from San Antonio. The beach has safe swimming and watersports including jetski hire, as well as a beautiful stretch of sand that's fringed by ancient woodland.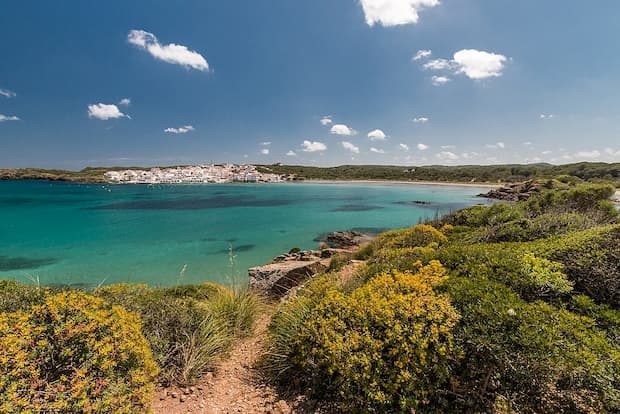 Es Grau

This is a substantial beach only six miles from Mahón, the capital of Menorca and home to the cool haven that is the Catalonia Mirador des Port hotel, where you can relax in the jacuzzi or enjoy a laid-back meal. It has a gorgeous shell shape, lined with sand dunes, and is part of a national park. There are a number of tranquil, hidden coves dotted along its length, plus a small fishing village.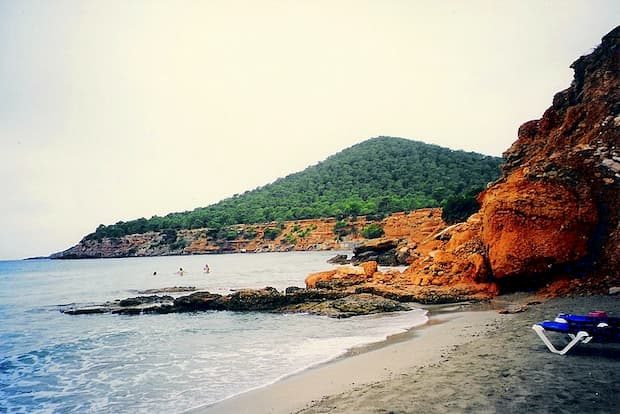 Cala Jondal

Hugely popular with sailors, this pebbly beach is known far and wide for its strikingly blue-green sea. It's a fashionable spot, with a distinct air of glamour in the summer. The chance of a meal on the beach, gazing out at the shoreline, is not to be missed.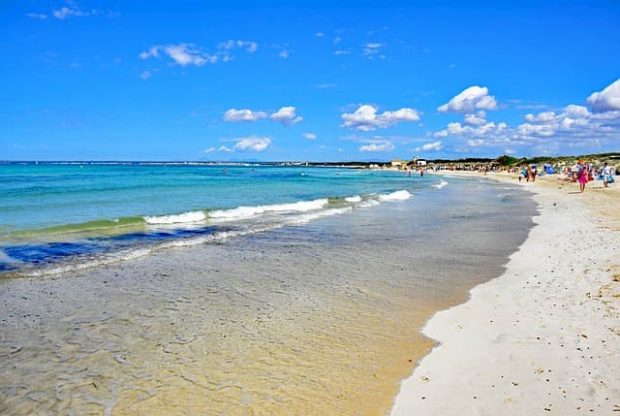 Es Trenc

This may be Mallorca's best-known beach and is frequently compared with some of the Caribbean's most impressive locations. Although it's quite close to Colonia Sant Jordi, the pine trees that surround the beach give it a remote, wild feel that feels in harmony with its calm waters.
Cala Turqueta CC BY-SA 2.0 by hugos007 
Deia CC BY-SA 2.0 by MollySVH
Cala Macarella CC BY-SA 2.0 by Paul Stephenson
Zavijavah [CC BY-SA 3.0], via Wikimedia Commons
Olaf Tausch [CC BY 3.0], via Wikimedia Commons 
Cala Bassa CC BY-SA 2.0 by Michela Simoncini 
Markus Trienke [CC BY-SA 2.0], via Wikimedia Commons
Jaume Meneses [CC BY-SA 2.0], via Wikimedia Commons