Have you ever thought about escaping from the cold, the stress and the hustle and bustle of December to spend Christmas in Mallorca? This beautiful Balearic isle has excellent beaches, hotels with swimming pools and more sunshine and brighter days than the colder climates many of us associate with Christmas and the New Year. Extend your stay to include New Year's Eve and partake in some of the fun New Year's Eve traditions in Spain.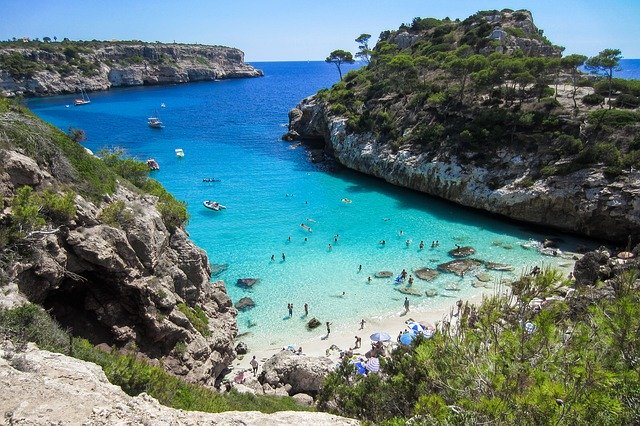 Shopping at Christmas in Mallorca
Christmas shopping in Spain is a magical experience. Tucking into the delicious pastries like "ensaimada" is just one way to treat yourself, or buy something for a loved one in a famous Spanish clothing or perfume store, in traditional family-run shops, which offer beautiful gift wrapping or head to the Christmas Market in the capital city and in smaller towns across the island. In the island's capital city, the Christmas market is held in Plaza Mayor, Las Ramblas, Vía Roma, Plaza de España and Plaza del Cort and can also be found in smaller towns such as Santa Ponsa and Alaró, amongst others.
New Year's Eve traditions in Spain
An excellent choice for a stay in Majorca is the island's capital city of Palma de Mallorca. The city boasts beautiful Spanish architecture, a pretty old town with a stunning Gothic cathedral and lots of excellent restaurants and bars, as well as the Bay of Palma for watching the world and some stunning boats go by.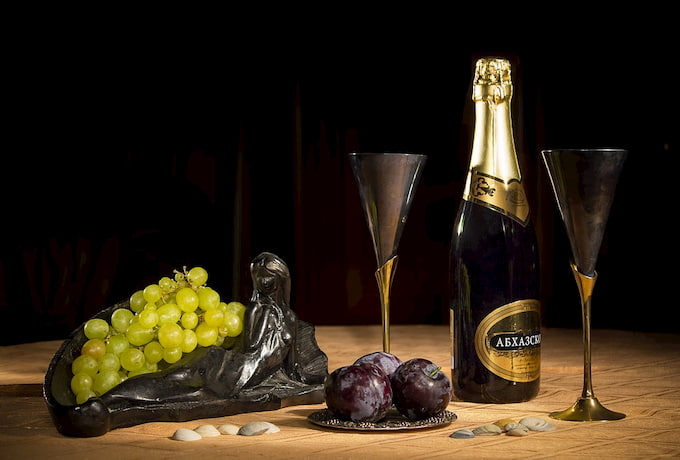 Palma de Mallorca is an excellent choice if you want to enjoy a New Year's Eve dinner like the Spanish with 12 grapes at midnight. The Plaza Rey Juan Carlos I and Plaza del Cort are the best places to go at midnight if you want to watch the fireworks over the Cathedral in the old town and join the party with live music, a glass or two of Cava and eating 12 grapes at midnight.
So, what is this Spanish tradition of twelve grapes at midnight? As the bells chime the hour on the clock in Madrid's Royal House of the Post Office in Puerta del Sol, Spaniards pop a grape in their mouth at every chime to bring prosperity and good luck for the coming year. The chimes of the clock are televised on the major Spanish TV networks for everyone to see, whether they are at home with family, or out and about in local town squares. Now, you might think that sounds easy if you are from a country such as the U.K where Big Ben also strikes twelve times at midnight. However, the Spanish chimes are faster than Big Ben, so getting all of those 12 grapes in your mouth before the strikes stop is harder than you think!
Where to stay for New Year's Eve in Mallorca
Many News Year's Eve hotels get booked up in advance given that it is such a special night of celebration so it is best to book as far ahead as possible. The Catalonia Majórica hotel is located on the seafront boulevard overlooking the port.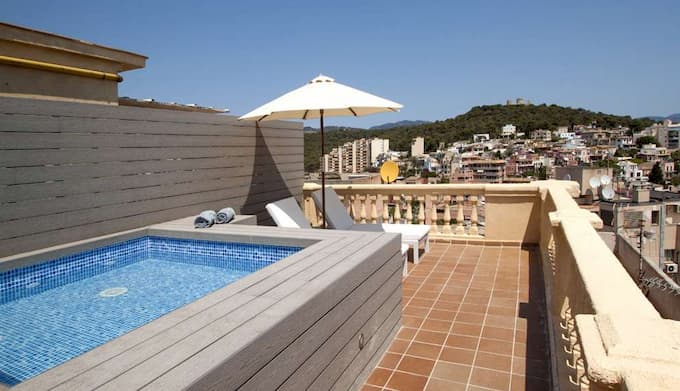 The outdoor swimming pool has sea views and its own bar and the hotel itself is located near to the Porto Pi shopping centre, perfect for last minute gifts or bargain hunting in the New Year sales. Catalonia Majórica hosts a New Year's Eve dinner with a special New Year's Eve menu, traditional Majorcan food, excellent wines and an open bar, so you can really toast the new year in style.