Are you ready to enjoy the nightlife in Playa del Carmen? Perfect, we are going to list some places for you to succeed and not fail in the attempt.
Dinner: the hangover is horrible, no one wants to live it and if you don't get ready before the party, you will surely suffer the next day so let's start with what's really important … and not necessarily outfit. These 2 places are ideal to eat something delicious and fit any budget and not only sell what they offer mainly.
Hamburgers made to order, each one has a unique touch and its meat is deliciously seasoned, you can order them accompanied by the traditional French fries or sweet potato (because of the diet). They have the traditional drinks (beers, gin, non-alcoholic drinks), but also a menu of handmade beers, we recommend you ask your waiter which hamburger goes with the beer you order, the combination is spectacular and does not fall so heavy.
Shrimp, fish, tuna, octopus and many more varieties, the service is excellent and the food more. Its location is on 5th avenue so from there you can walk to the party without any problem.
Precopeo
First of all, you should know that in Mexico we like to have a "quiet" drink before the party, it's as if you're preparing for what's coming, but it's really an excuse to drink more, responsible but more. That said, let's move on. Well, there are many places where you can start the party, Fifth Avenue has many options, some very fancy and others more normal, the important thing here is that you choose with what you want to warm up engines.
is the trendy place for one thing that attracts anyone, THE PRICE, the menu products (mostly) have a cost of 21MXN (1USD approx), ie beer, some cocktails (mojitos, mezcal), shots, food, even desserts. If you want more prepared drinks, you can order the shot of the liquor you want plus the mixer and, even so, it is still cheap. They have good music and the atmosphere is super partying.
This place is on the seashore and the advantage is that you can do several things here, ie, have restaurant area, dance floor and an international bar, come with the bartender and tell your cravings, he will prepare something delicious and very fresh.
Fiesta: it's time for the dance.
Calle 12one of the most emblematic streets of Fifth Avenue, has changed a lot in recent years, but its essence remains the same, party, party until 4 in the morning. On this street you will find the most top clubs such as Palazzo, Mandala and Abolengo, these places offer you the opportunity to buy the bracelet open bar and enjoy their drinks or if you want to take it quietly, you can also pay for each drink. Cocobongo and its iconic show are on this same street, dance and lights for 3 hours with spaces to enjoy the music and its open bar, the best of all 12th street and the most dangerous too.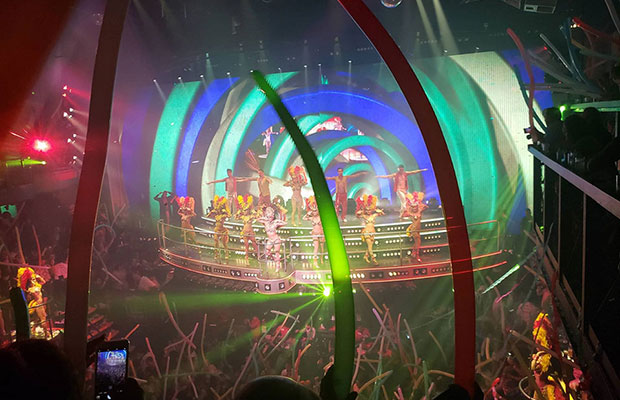 Live Cuban music and mojitos. What more do you want? Can't you dance? Well, arrive early (9PM) and get free classes to shine the floor, the price for your drinks is adequate and the atmosphere is ideal for having the best party night. https://www.instagram.com/p/nuMQuuBcE-/
If you're more of a beat, this is your place. Located in a rooftop and with the best music, yes, drinks can be expensive but bartenders make very good mixes, enjoy them and dance until the neon lights go out.
And to close on a high note, and if you hold out after all this party, stay and admire the sunrise, the advantage of all these places is that they are one block from the beach so enjoy this beautiful spectacle completely free.
Playa del Carmen has everything, enjoy its atmosphere and its people, you'll see that you'll take very good memories and want to return on your next visit to the Riviera Maya.