The warmth of its people, the beauty of its beaches and landscapes, as well as the warm climate throughout the year, are just some of the many attractions that take millions of tourists to visit Punta Cana in the Dominican Republic.
Punta Cana is known around the world for its luxury hotels, boutiques, excursions, nightlife and a diverse menu of entertainment.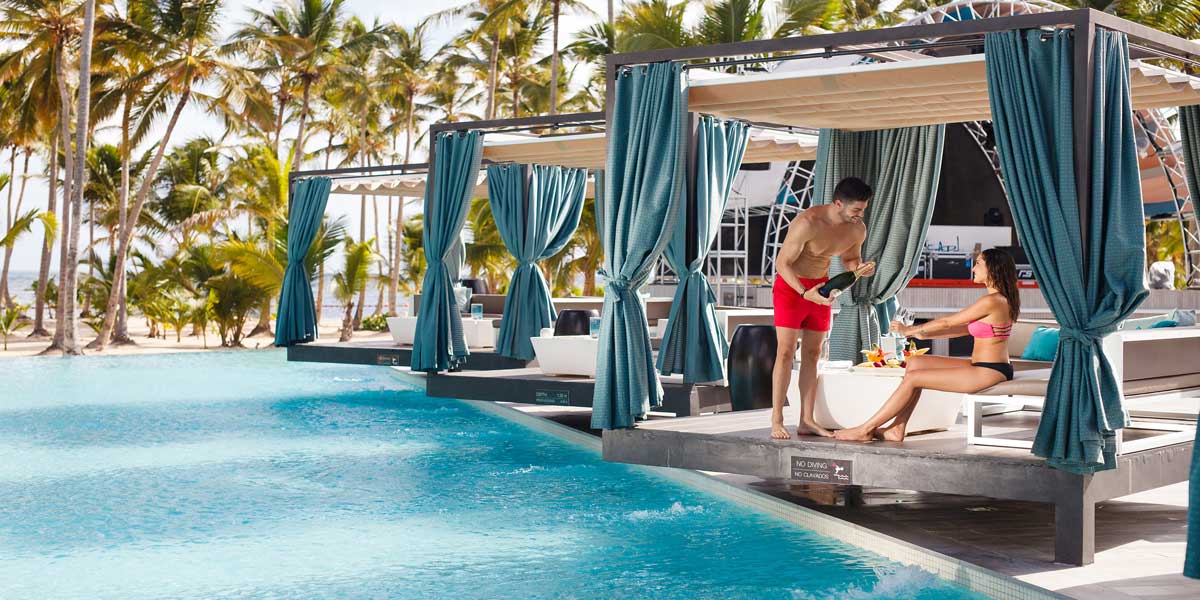 However, Punta Cana did not offer a complete beach club where tourists and locals could attend. It needed a space with ample infrastructure for business events, weddings, concerts, and shows, as well as to enjoy maritime sports.
Taking all of this into consideration, Catalonia Hotels & Resorts created in 2015, Pearl Beach Club, a new experience in Punta Cana that offers modern and elegant facilities that blend human creation with the exuberance of nature.
Inspired by the unique beauty of the pearls and the mystique around it, Pearl Beach Club is called to be the Caribbean Pearl, a club designed to bring the typical pool party to a different level of exclusivity. Pearl Beach Club is fun, beach, music, fashion, relaxation and, of course, the best international cuisine.
This is a perfect combination of a modern architectural design with a touch of contemporary style that can be appreciated through the unique lighting that completes the minimalist style of the restaurant and the retro elegance of the furniture. In addition, the tropical beauty of the Dominican Caribbean is mixed with the clean and elegant lines that show a palette of colors ranging from blue to beige, creating an atmosphere of calm and relaxation.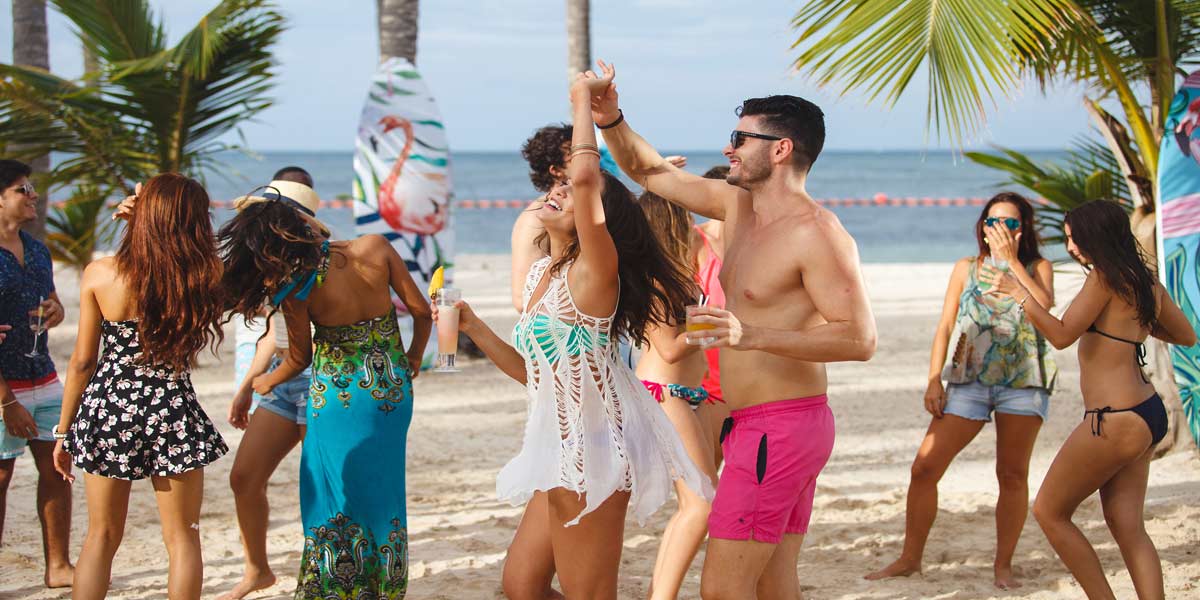 Pearl Beach Club is an oasis surrounded by Balinese beds above the infinity pool, created with industrial materials such as iron and concrete, to emphasize the modern style. It's ideal to enjoy the best parties and events in the company of loved ones.
With an investment of more than 4 million dollars in the creation of this sanctuary of relaxation and luxury, Pearl Beach Club can accommodate more than 3,000 visitors in different spaces like the restaurant, beach area, lounge, and a stage for big events. It has a staff of 120 employees dedicated to providing a five-star service, committed to creating the most exclusive experience and to the highest standards.
This year Catalonia Hotels & Resorts won 7 Magellan Awards. Check them out!
The entertainment billboard transforms the tradition of leisure in Punta Cana to a new level, with family entertainment options every week, as well as our theme parties such as Champagne Sundays, Foam Parties, Carnival, Brazilian Fiesta, among many others, all with the aim of amusing our visitors.
In Pearl Beach Club the gastronomic offer is quite wide. Recently we have included a continental and American breakfast menu, healthy options and even specials for children.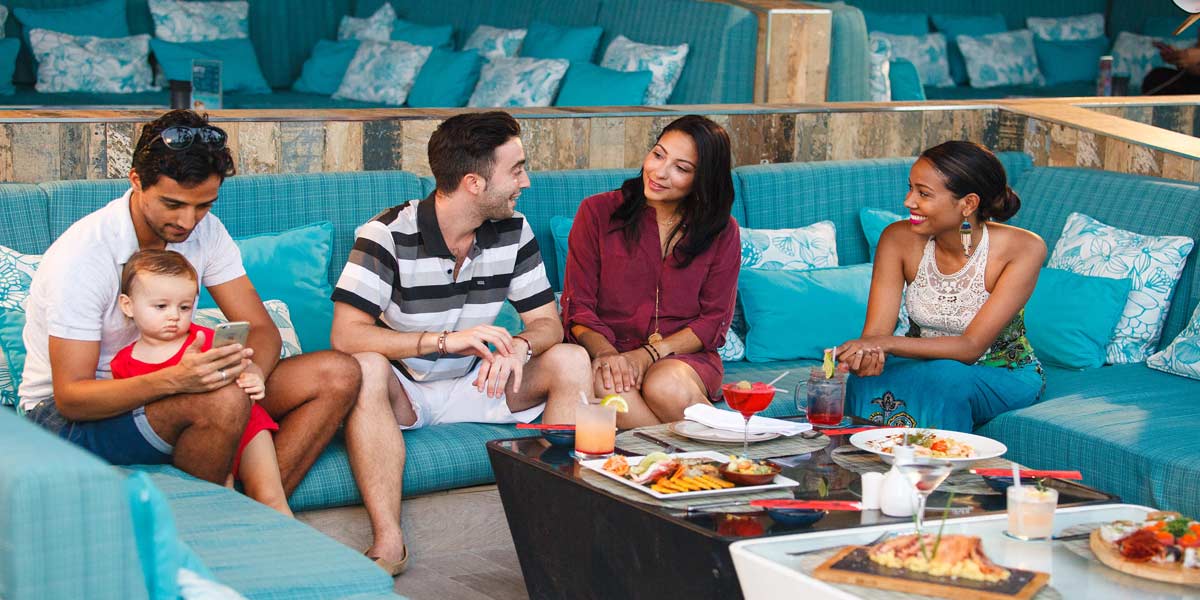 For lunch, we offer a concept of Mediterranean food with a touch of Caribbean that leads to a celebration of unique flavors. Each dish is individually designed by our chef these are some great delicacies you can find in the menu: Mushroom Risotto and Green Asparagus, Korean Style Rib, Jack Daniels Barbecue, Barbecue Fajitas and much more. We also have an exquisite variety of sushi and salads in case our visitors crave something fresher.
The perfect companion for a meal is a delicious drink and at Pearl Beach Club, we have the best Caribbean cocktails prepared by our expert mixologist. Our visitors can enjoy their favorite drinks in any of our bars, we have one inside the restaurant, another in the beach area for those who are enjoying the sun and the Caribbean waters and finally in the section of the pool and the Balinese beds. Of course, we have soft drinks for the little ones.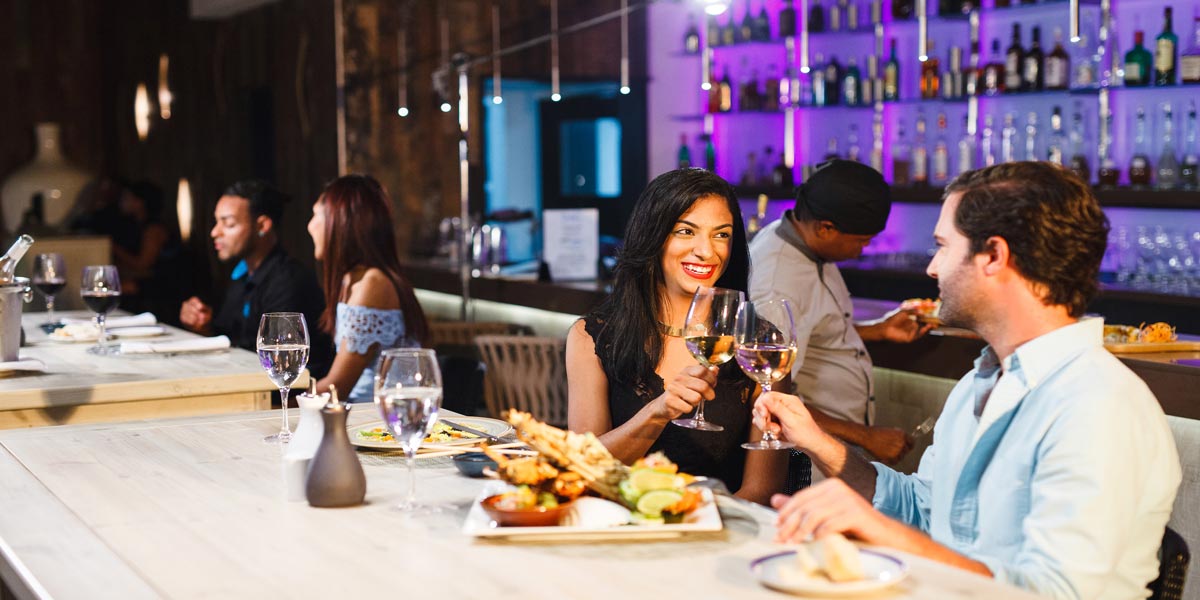 With a privileged location, a team that creates art with gastronomy, impeccable customer services, incredible infrastructure, and a variety of ambiance for all relaxation purposes ensure that Pearl Beach Club is an update of the relaxation offer in the Dominican Republic. In fact, is the newest luxury experience in Punta Cana.
Pearl Beach Club has been outstanding for innovation and has set a precedent in the entertainment offered in the area of Punta Cana, becoming a reference of the international tourism that visits every year the Dominican Republic.
PEARL BEACH CLUB – PUNTA CANA | www.pearlbeachclub.com | @pearlbeachclub
Carretera Cabeza de Toro, Punta Cana, Dominican Republic | +1 809-933-3171