Seville is an utterly enchanting city. The fairy tale appeal of the city is one of the reasons it is one of the go-to destinations in the world, especially for kids and adults alike. Furthermore, Spain is a very welcoming country, and when you top that up with their family-friendly culture, the result is a fantastic destination for the entire family.
In this post, you will not only get to learn about the things to do in Seville with children but also some of the travel hacks that will enable you to get by during your visit. Continue reading to learn more.
Places to visit in Seville
There are several things you can easily do and places you visit in the company of your kids while visiting Seville. Here are some of them.
Find time to visit the Royal Palace (Alcazar)
Although the outward appearance of the Alcazar might seem to put you off, you just have to hold tight until you pass through the gets. This was a Moorish fort but was still used as a residence for the royals. Kids will have fun exploring the courtyard pool, the mosaics, and a host of other sights.
Why not climb the Bell Tower at the Cathedral?
This Cathedral in Seville boasts of being the largest Gothic Cathedral worldwide and the third-largest church. That is why you definitely have to include this location in your travel itinerary. You can take your kids to this location and marvel at the gold-plated side chapels or decide to head over to the Bell Tower and enjoy breath-taking views of the city.
Enjoy the Flamenco Show
What is a visit to Seville without enjoying a single Flamenco show? Seville is the birth town for Flamenco, a traditional Spanish dance that attracts fans from all over the world. You can enjoy these shows in different locations all over Seville, but mostly Triana and its neighborhoods well-known.
Plaza de España
A huge percentage of kids are Star Wars fans. Therefore, this location would be incredible to visit because of the obvious planet of Naboo setting. Even if your kid hasn't seen any of the releases, they will immediately become awestruck by the beauty.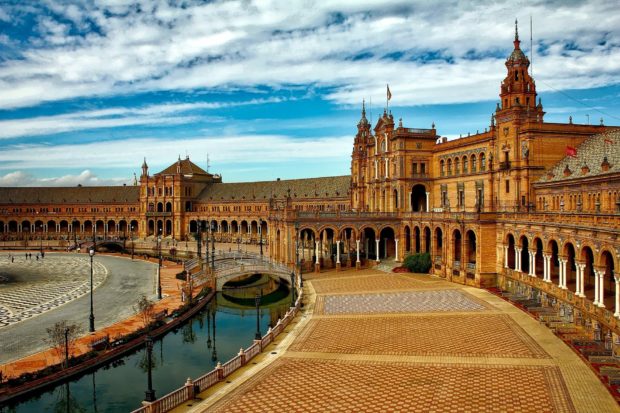 Visit Maria Luisa Park
You cannot visit Plaza de España and fail to find your way to Maria Luisa Park. This fantastic and beautiful square is an awesome location for relaxing the afternoon away with your family. You can always rent a boat and enjoy rowing around the river.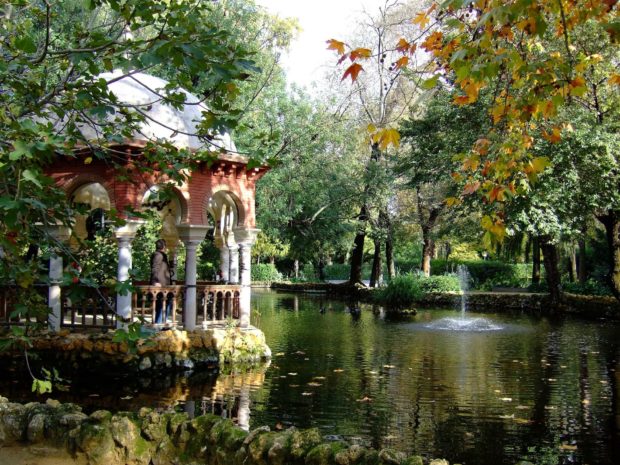 Metropol Parasol
Make your way to the top of the Metropol Parasol, an integral part of Seville's cityscape, and enjoy a few cold drinks at their rooftop bar or opt to marvel at the spectacular Seville skyline while enjoying your walk along the top.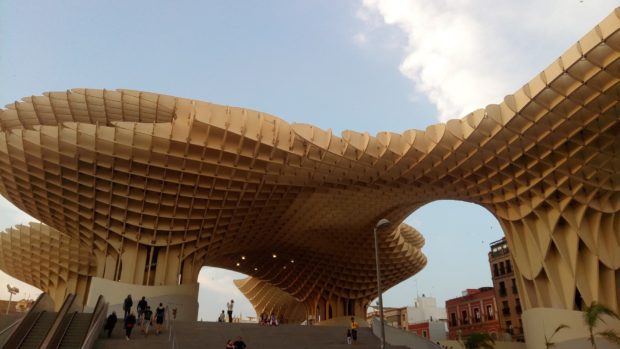 Aqua Magica and Isla Magica
Theme parks are always ideal for family trips. You can spend some quality time with your family at the Aqua Magica, an onsite waterpark, or enjoy the Isla Magica amusement park.
When to visit Seville with kids
The summers in Seville can be pretty hot, with temperatures sometimes rising to highs of 40 degrees Celsius. Adjusting to these extremes could prove very challenging, especially for your kids. Therefore, it would be better to consider traveling to Seville in spring, winter, or fall.
For instance, when you visit during spring, you will enjoy a host of events, including the April Fair and the Holy Week. Winters and fall come with tolerable temperatures, ideal for exploring the city.
Family-friendly accommodation options in Seville
As a city that has enjoyed visitors almost throughout the year, you are certain that you will find plentiful accommodation options here. When traveling with kids, you have to ensure that they are very comfortable, so you have to ensure that you find only the best. In that regard, you have to ensure that you consider the location, the amenities offered, and other minute details.
One of these family hotels in Seville is the Catalonia Santa Justa, located in the Santa Justa neighborhood. It is very close to the AVE high speed train station and has very good public transport connections. Walking it takes 15 minutes to reach the center of Seville and the Giralda.
It has parking, free wifi, a beautiful decoration typical of Andalusian corrala and a great spa.
If you have been on tour for a while, this will be a good place to relax.