Portugal is famed for its delicious cuisine with hundreds of dishes to try. So which are the best?
Guide to traditional Portuguese dishes you can't miss out on and need to find out!
Soups
Açorda is a simple but mouthwatering bread soup made from a handful of essential locally sourced ingredients: primarily olive oil, bread, garlic and coriander. Served with a poached egg, it's filling and nutritious and appears in numerous varieties throughout Portugal.
Sopa da Pedra translates as Stone Soup – you may be familiar with the folk tale. Modern versions don't include the stone but do feature red kidney beans, onion, potatoes, bacon and sausage—a rustic and heartwarming dish.
Caldo Verde Soup is a rustic soup made with potatoes, chouriço sausage, and thinly sliced kale—hearty, inexpensive, cheap, and ultra comforting.
Lunch
Francesinha is a delicious sandwich made with two slices of bread filled with steak, ham and sausage, covered with Edam and a spicy sauce. Enjoy it with chips and sometimes a fried egg on top. Not to be confused with Bifanas, a traditional Portuguese sandwich consisting of a bread roll filled with spicy marinated pork cutlets.
Cozido à Portuguesa is a recipe with intense flavors, with various meats and vegetables. It is usually served with plain rice.
Alheira is a smoked sausage in the shape of a horseshoe and cylindrical, which has inside a kind of paste formed by different types of meat, bread and spices. One of the most famous versions is the Alheira de Mirandela, which is counted among the Seven Wonders of Portuguese Gastronomy.
Fish
Bacalhau refers to dried or salted cod. Bacalhau à Brás is perhaps the most famous dish, reportedly invented in Lisbon, and usually features on lists of food you have to try in Portugal. It's a deceptively simple dish that features cod, mixed with shredded potatoes, eggs, onions, garlic, parsley and topped with olives.
Cataplana is a seafood dish originating in the Algarve and one of the most traditional Portuguese dishes. It is made in a copper cooking device of the same name, unique to the Algarve. Seafood Cataplana combines different tasty kinds of seafood such as prawns, clams, and chourico sausage.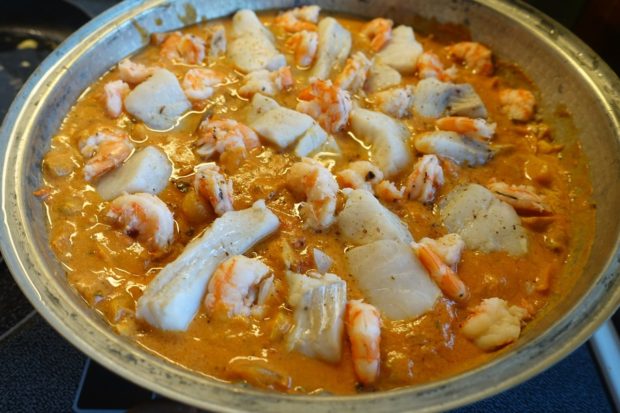 Sardinhas Assadas or grilled sardines are a Portuguese staple. The most highly prized sardines come from the Algarve. Portimao is the best place to eat freshly grilled sardines, particularly during the Sardine Festival in August.
Amêijoas à Bolhão Pato is a charmingly simple dish of fresh steamed clams with a dressing of garlic, coriander, olive oil, lemon, and optional white wine.
For a mid-morning snack or a dessert, try Pastéis de Nata Pastry, tempting little pastries consisting of a rich egg custard entombed in a crisp, buttery pastry. Not to be missed.
In the winter, Bolo Rei or the King's Cake is a loaf of Portuguese sweet bread made with nuts and crystallized fruit. It is eaten at Christmas time and during the feast of Epiphany or Kings' Day.
What to drink when in Portugal?
The first choice has to be Port wine. Port is a sweet red dessert wine from Portugal and is one of its most famous exports. However, did you know that there are several other types of Port, including white, rosé, and an aged style known as Tawny Port? Aguardente de Medr*nhos is another speciality of Portugal, a strong fruit brandy obtained from the fruit of the Medronho tree.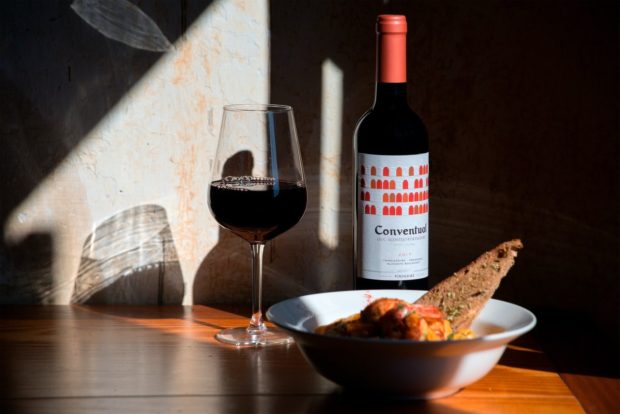 Where to stay in Porto
With all these mouthwatering dishes, a holiday in Portugal has so much to offer. When considering where to stay in Porto, the Hotel Catalonia Porto located in Porto's city center and shopping area is highly recommended.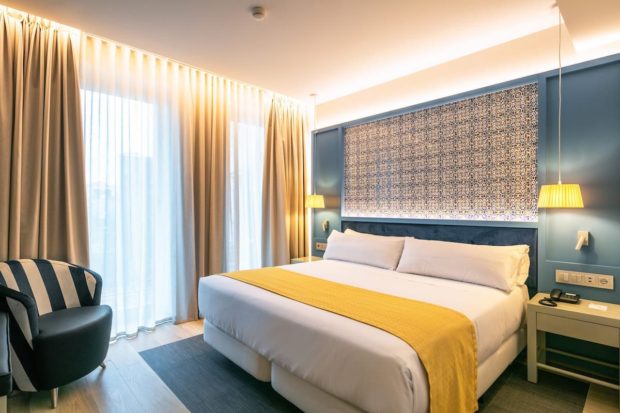 The hotel is located in a complex of protected historic buildings from the late 18th century. It is located in Batalha Square and close to Sao Bento Station and the most visited tourist spots in the city. This hotel stands out for its swimming pool and its magnificent jacuzzi, located in a magical courtyard garden.
Enjoy the best Portuguese food while staying at the best hotel in Oporto, we are waiting for you!