Catalonia Hotels & Resorts today announced that its four all-inclusive resorts and their exclusive city hotel located in the Dominican Republic, Catalonia Bavaro Beach, Catalonia Royal Bavaro, Catalonia Gran Dominicus, Catalonia Royal La Romana, and Catalonia Santo Domingo, each hotel received the Certificate of Excellence from TripAdvisor®.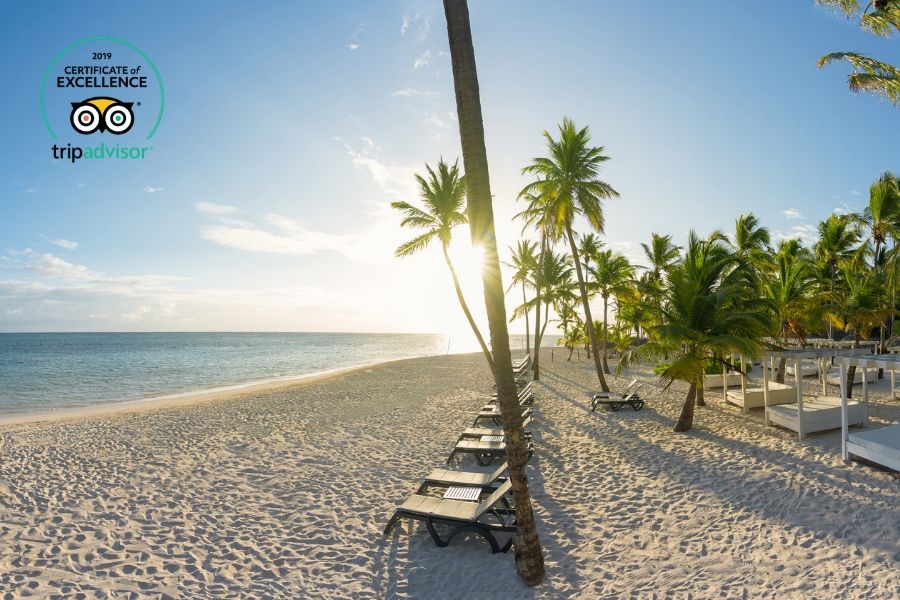 Now in its ninth year, the achievement recognizes businesses that are consistently excellent, having received excellent reviews from travelers on TripAdvisor over the past year.
The winners of the Certificate of Excellence include restaurants, accommodations, and attractions from around the world that continuously offered a quality customer experience.
"Congratulations! This recognition allows us to demonstrate the effort we make together with all our collaborators to achieve day by day the best level of satisfaction of the guests.

We are very proud and this motivates us to continue working hard to achieve our objective of creating 'unforgettable memories' for all travelers who choose to live their holidays at Catalonia Hotels & Resorts Dominican Republic", said Smarlin Jiménez, Sales Director Resorts in the Dominican Republic.

"TripAdvisor is pleased to announce the winners of the 2019 Certificate of Excellence, which, for almost a decade, recognized the businesses that consistently received positive ratings from travelers and diners on the world's largest travel platform," said Neela Pal, vice president of TripAdvisor Mark.

"This recognition allows us to publicly recognize businesses that are actively taking into account customer feedback to help travelers enjoy with confidence places to eat, stay and explore with better grades."
For the seventh consecutive year all the resorts of the Spanish chain have received since 2011 this recognition that endorses the preference and excellent service referred by thousands of international travelers who have proven the quality and treatment offered by the 2 family resorts; 2 adults-only resorts and the business hotel of Santo Domingo in the Dominican Republic.
The TripAdvisor Certificate of Excellence takes into account the quality, quantity, and topicality of the opinions that TripAdvisor travelers send in a 12-month period.
To qualify, a business must maintain an overall rating of at least four out of five bubbles on TripAdvisor, have a minimum number of opinions and have had the profile on TripAdvisor for at least 12 months.
Catalonia Hotels & Resorts is a Family hotel chain founded in 1982 by the Vallet brothers.
After some beginnings focused on the real estate sector, the company opened its first establishment in 1983, becoming in a few years one of the leading hotel chains in Spain.
Currently, the company has 69 establishments located in 22 different destinations: 57 hotels in Spain, two in Brussels, one in Berlin, 8 resorts in the Caribbean area (4 in the Dominican Republic and 4 in Mexico) and an urban hotel in the city from Santo Domingo. At the moment, Catalonia Hotels & Resorts is a reference chain in Barcelona, ​​with more than 3,000 rooms.