Brussels is a paradise for foodies: the local cuisine is recognised among the best in Europe and is incredibly varied in terms of flavours and ingredients. If you're wondering what and where to eat in Brussels, keep reading – we've got you covered!
A Brief Intro to Belgian Food
Belgian cuisine is known for its beer, waffles, and chocolate, but there's much more to it than just that. Some of the must-try dishes you should sample while in the city include:
Fried mussels (locally known as moules-frites), served in a mouth-watering sauce made with white wine, garlic, and crème fraiche.
Carbonnade flamade: a hearty stew made with either pork or beef cooked in beer, mushrooms, and herbs.
Waterzooi: a traditional dish originating in the Flanders region, consisting of a stew made with chicken served in a creamy egg-based veggie sauce.
Croquettes: deep fried bite-sized fritters made with mashed potatoes and often mixed with shrimp or cheese.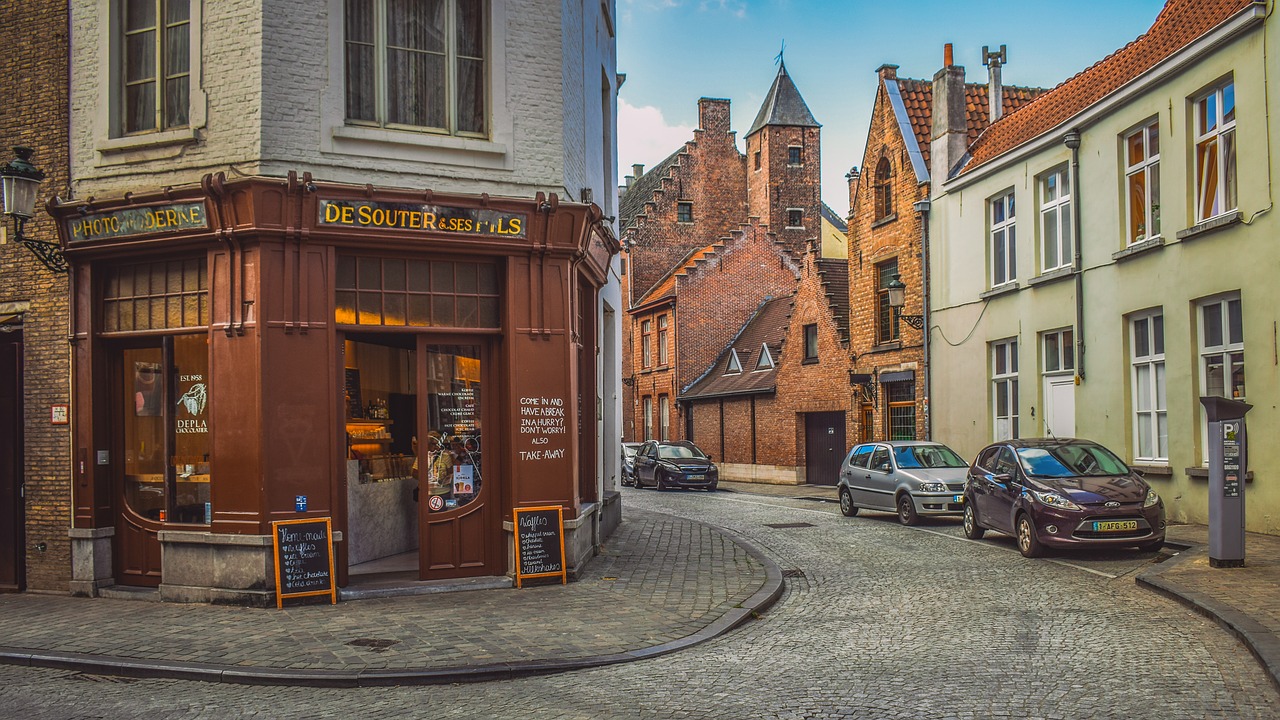 Three Tips To Find The Best Food In Brussels
Tip #1: Book your accommodation in the city centre so you can explore as many restaurants as possible without wasting time in public transport or taxis. For example, Catalonia Brussels hotel is a few steps away from Brussels' historical centre and within walking distance of some the city's top restaurants.Br
Tip #2: Don't be afraid of trying new flavour combinations. Belgian restaurateurs are masters of their craft and know how to pair ingredients to create sublime gastronomic experiences. Our recommendation is that if you see something in a menu that strikes you as odd, go for it. Chances are you'll be surprised!
Tip #3: Catering trucks are popular in Brussels, so much that the city is home to the world's biggest Food Truck Festival. This event is held in May, but if you visit at other times of the year you'll still have plenty of choice, as some of them serve typical Belgian food, like fries or truffles.
Best Restaurants In Brussels
Now that you know what to eat in Brussels, you'll want to know where are the best places are to indulge in an authentic culinary experience. Here are some suggestions:
Comme Chez Soi: an upscale restaurant with 2 Michelin stars and located 500 metres from Catalonia Brussels Hotel. The venue has the perfect ambiance if you're looking to sample local fare and celebrate a special occasion. The a-la-carte menu features regional specialties, like Belgian caviar or Belgian cheese boards.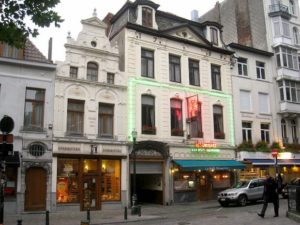 La Belle Maraichere, founded in 1974 and a great place to try Belgian seafood dishes, as their menu include options like mussels in white wine, Belgian oysters, and grilled lobster. Their tasting menus are a great way of getting acquainted with local cuisine.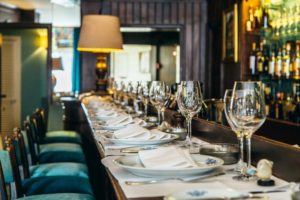 L'Ecailler du Palais Royal: steps away from the Royal Palace is this fine dining destination that has some of the most cosy and stylish interiors you'll find in the city. The focus is on seasonal produce, so the menu varies often, but their classics are always on offer and include ravioli in curry sauce, smoked salmon, and grilled turbot.
On the rooftop of the Museum of Musical Instruments you'll find a restaurant that combines Art Noveau décor with panoramic views. This is a good place to go for brunch, try their all-you-can-eat buffet, or indulge in scrumptious Belgian desserts.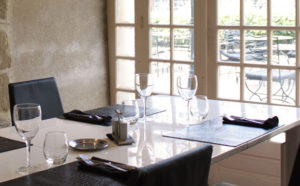 La Truffe Noire: located near the Free University of Brussels, this Michelin-starred restaurant turns truffles into the star ingredient of all their dishes. Some of the options to try include wild salmon carpaccio in truffle sauce; mushroom, parmesan and truffle salad; and mullet fillets with black winter truffles.
http://www.youpiwine.com/comme-chez-soi-2/ [CC BY-SA 3.0], via Wikimedia Commons
Daderot [Public domain], via Wikimedia Commons