The capital of the Dominican Republic is the oldest colonial city, to know Santo Domingo is to know the place where the first discoverers landed.
Santo Domingo has its own personality. It combines its historical status center of America, with an immense cultural, artistic and gastronomic heritage. For all this, the Dominican capital is considered a tourist destination that is on the rise and a meeting point for those business travelers wishing to hold conferences and conventions.
Although the main reason for these meetings is to discuss business matters, it is really beneficial for tourists traveling for these matters, to also enjoy the benefits offered by the destination, and have their stay accommodation be as pleasant as possible and at the same time be able to fulfill their agenda without getting stressed.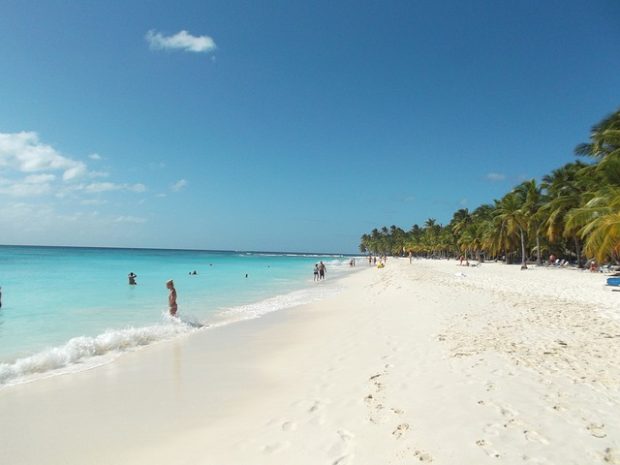 Based on this conclusion, we list the top 10 reasons why the Hotel Catalonia Santo Domingo is the best business hotel in the city:
Privileged location. Located thirty (30) minutes from Las Americas International Airport (AILA), a few minutes from the business district and the historic area of the city of Santo Domingo.
The best Internet connectivity WiFi. Free access, so you don't miss a minute of your precious time and be able to work from anywhere or keep up with correspondence.
Attentive Staff. Willing to make your stay as comfortable as possible and assist you with your corporate needs.
The most equipped rooms for events and meetings. With the latest audiovisual technology, in addition to 1,150 square meters of event areas, divided into 10 rooms with good capacity space. For holding interviews or business meetings without leaving the hotel.
Breakfast. Complete with a wide variety of quality products to start the day with all the energy you need.
Spacious and comfortable rooms. Our rooms offer spectacular sea views and are equipped with the most comfortable beds, air conditioning, desk and a good TV service, so you can have a good rest.
A la Carte Restaurant. A good choice for those who want to relax after a day of hectic work and settle in the hotel, with an extensive menu and seasonal menu.
Refreshing pool and massage services. To pause and relax after a hard day's work.
Gym. After a hard day of work is necessary to disconnect and do some physical activity. In our Fitness Room, open 24 hours a day, we offer modern equipment including weights and cardiovascular machines, so you don't have to leave your daily routine and at the same time enjoy the incredible views of the Caribbean Sea.
Best Room Service. Efficient and fast, for those who can't spare time and wish for the best.
To sum up, when choosing where to stay, to close a deal or receive a prospective investor you  should consider Catalonia Santo Domingo as your best choice in this capital city.
More information: Facebook | 809.685.0000 | santodomingo@hoteles-catalonia.es