Among the best and most authentic ways to enjoy a trip to any city is by visiting its market. That being said, Brussels is no exception when it comes to shopping. Other than the rich Belgian Chocolate, Brussels has more to offer for visitors and shopaholics. From clothing to food, flowers and antiques, street markets in Brussels have it all and you can visit them in a two-day-journey to Brussels. Therefore, check out below for 7 Brussels markets you must visit to explore all this.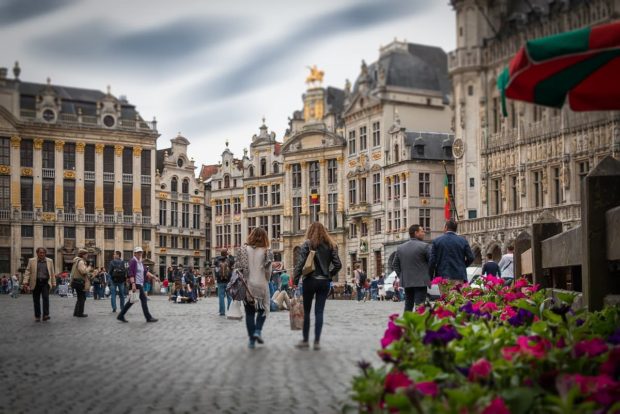 Grand Place Market
What better place in Brussels than Grote Markt or Grand Place Market to buy flowers and plants? This all-season market is open every day from 8 am to 8 pm. Besides the fact that it is a market, this square is an attraction site and located in the city's center.
Grote Markt is ringed by the Town Hall, the famed King's House building (houses Brussel city museum) and guildhalls. This market is considered a UNESCO World Heritage site.
Marché du Midi
The market is one of the best and largest in Europe. It is very diverse when it comes to what is available since it offers many local handcrafts, man-made clothing, leatherwork and lots of local food scenes. Its exact location is Avenue Fonsny.
Food vendors offer almost everything, including fresh and well-prepared food that represents different locations, from the Mediterranean and Morocco to local Belgian delicacies. This sprawling market opens only on Sunday (closed from Monday to Saturday) from 6 am to 2 pm.
Place du Jeu de Balle
A vibrant flea market is the best way to describe this market. It is a bargain hunter's dream that offers hidden gems, from collectables and antiques to second-hand goods. Therefore, if you are looking for musical instruments, old wall art, vintage vinyl record, collectable Belgian beer steins or 1st edition books, this is the place to be.
The market opens at 6 am every day: wake up early to catch all the best deals, especially on Thursdays and Fridays. It is located 8 minutes south of the city center.
Brussels vintage market
This vintage market is the best Sunday-shopping market in Brussels. This market has been operating for years now and forms one of the Belgians' lifestyles. Therefore, if you want more than just clothes, visit this vintage market, preferably on the first Sunday of the month.
This Vintage market offers quirky products, from home décor, custom furniture and accessories to drinks and food products at affordable prices. The market opens its doors from 12 pm to 7 pm. It is located in Place Saint-Géry 1, 1000 Bruxelles.
Place Sainte-Catherine
The square that houses the market is always crowded throughout, especially in winter, since it forms the best place to chill out as you enjoy fresh food and drinks. This market runs from 8 am to 8 pm every Thursday, Friday and Saturday (Towards zero waste market).
This market plays the role of an all-organic food market. It is hard to miss this market since it is just behind the medieval Black Tower in the city center.
Place Sainte-Catherine market
It is among the best places in Brussels to visit and meet different local food producers in a controlled, organic agricultural setting. Every Wednesday, the market transforms into a small organic market from 7:30 am to 2:00 pm.
The market offers organic products, including cold cuts, fruit and vegetables, meats and dairy products. The market surroundings are ideal for strolling, walking and drinking on the famous terraces. The market is close to the famous St. Catherine's Church, which is hard to miss.
Marché Flagey
This is another flea market that offers a great deal of everything from meats and fresh produce to craft, second-hand goods and art. The market is famous for having many cafes along the edge that offer a great view of the market and its beauty.
The market is open two days a week (Saturday and Sunday) from 7.30 am to 2 pm. It is 11 minutes south of the city centre (Pl. Eugène Flagey 18A, 1050 Ixelles, Belgium). It is a beautiful, fun and trendy hotspot for locals and visitors.
If you want to make the most of your visit to Brussels, do not miss our tips for visiting Brussels.
Where to stay in Brussels
To enjoy and explore all Brussels has to offer, you need to look for the best places to lay your head after a long day outside. As the capital city of Belgium and one of the major centers for European culture and institutions, Brussels has a scenic and amazing cultural variety to enjoy. And when it comes to the best hotels in Brussels, Catalonia Brussels is one of the most popular.
This 4-star hotel is centrally located, just 10 minutes from Grand Place, making it easily accessible from all markets in Brussels. Also, it is in the heart of the Art Nouveau district (the best place to be when planning to go shopping).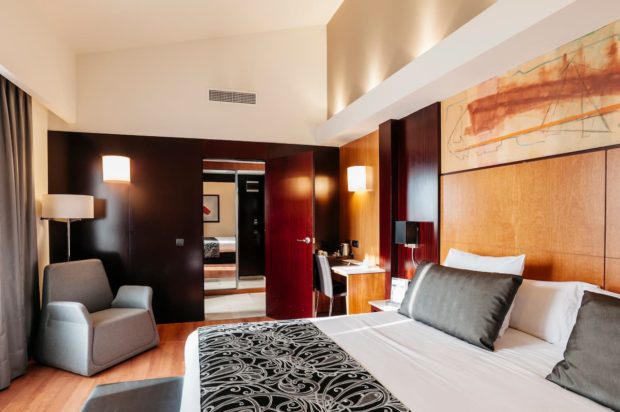 The hotel is close to famous areas like Gare du Midi, Grand Place and the city's commercial zone (Avenue Luise), where you can access them using public transport or just walking.
This Catalonia & Resorts hotel forms the best place to start your business or leisure trip to Brussels. The European Parliament is just a few meters from the hotel.
Brussels is one of the best places to visit and be, especially during market days. Markets in Brussels allow visitors and locals to experience and explore traditions and culture portrayed by different themes in the area. Therefore, visiting these best markets in Brussels will fulfil your shopping dreams and pomp desires.