Once you enjoy a serving of Madrid's best vegetarian tapas, you'll realize that Spain is more veggie-friendly than you've ever known.
Vegetarian tourists can easily get carried away with so many options at their disposal. There is so much to choose from and so many delicious tapas to eat that you won't have room to try it all. So, while you're in Madrid, explore the new flavors of these amazing tapas below.
The best vegetarian tapas in Madrid
Croquetas (Croquettes)
These are delicious little fried balls of béchamel that you can find in restaurants in Madrid. As a visitor, you will find many variants of this kind, even though the most common one is ham.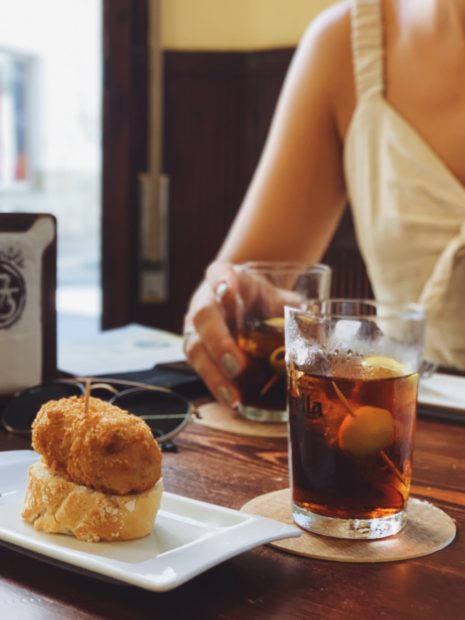 The best thing about this tapa is that it comes in different flavors such as spinach, wild mushroom and cheese. Better yet, you may opt to have a combination of all of the above.
Berenjenas con miel (Eggplants with honey)
If you are only used to eating eggplants with other dishes, then you should try this classic serving of tapa. The eggplants are thinly sliced and can be buttered or dusted in flour. Next, they are flash-fried using olive oil and later drizzled with honey. The honey used in this dish is molasses, referred to as cane honey.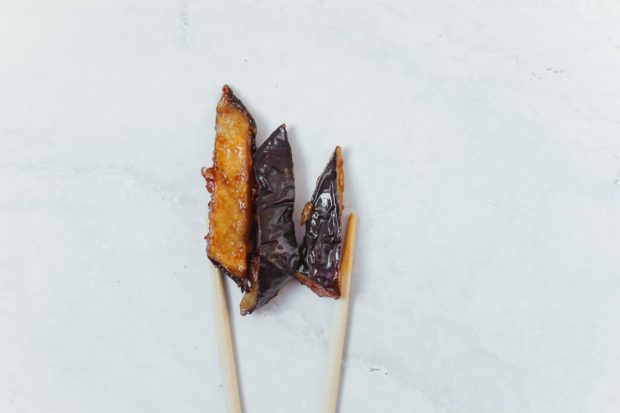 Tortilla de patatas (Potato omelet)
It is quite common for most visitors in Madrid to try this dish. Tortilla De Patata consists of eggs, potatoes and onions. It is a simple, delicious and veggie-friendly dish that will catalyse your taste buds for more.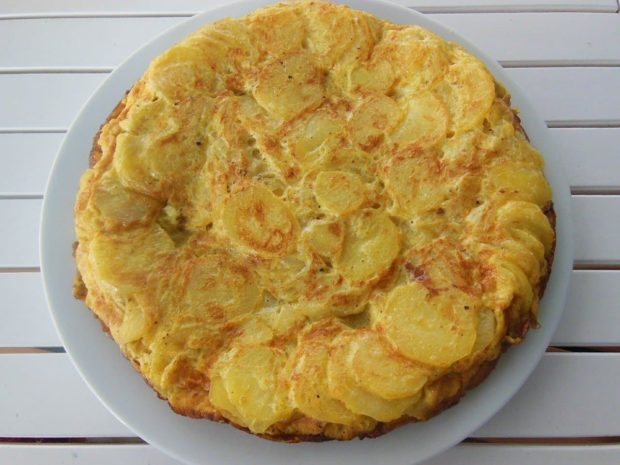 Queso (Cheese)
Queso is not only a popular vegetarian tapa in Madrid, but they also hold it in high regard. You can choose from various options since the tapas range from Roncal, which is from sheep's milk, Manchego, which is salted and cured, and Cabrales, which is a blend of goat's and cow's milk.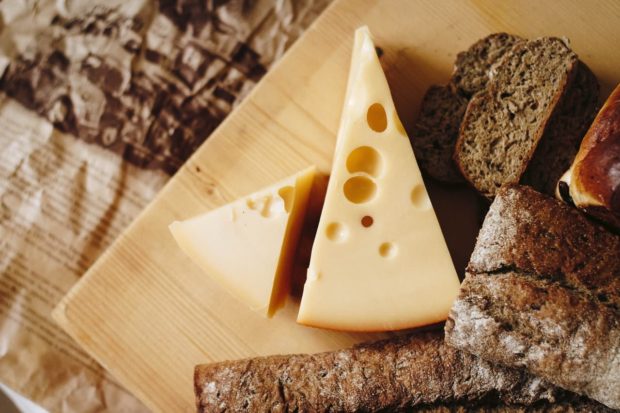 Pimientos de Padrón (Fried Green Peppers)
These are small green peppers from Galicia. They're simply fried in olive oil and add sea salt. It will be best to remember that most peppers are mild, but 10% are very spicy.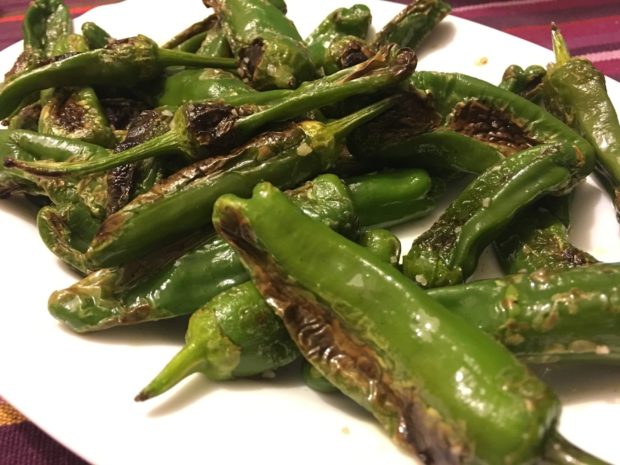 Patatas bravas
When in Madrid, you will notice that the locals are quite fond of potatoes. Thus, the best way to enjoy these tapas is by slicing them into small pieces, frying them and devouring them in paprika sauce that is slightly spiced. If you prefer to eat them when boiled, you will also have that option.
Aceitunas (Olives)
Olives are a Spanish product with more than 260 varieties. The typical olive in Madrid is the local variety Campo Real, green in color, very bright with a touch of oregano and garlic.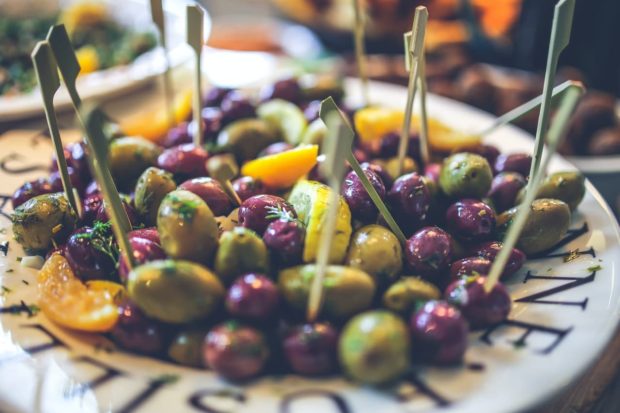 Huevos rotos (fried eggs and potatoes)
Broken eggs is another of the most typical dishes in Madrid. It consists of serving on a plate over a cover of fried potatoes, with the yolk of the egg's liquid. When the waiter brings the dish, he breaks the eggs with a fork. This dish has several versions, such as adding meat, chorizo or cured ham.
Where to stay in Madrid
If you don't want to take any risk when choosing hotels in Madrid, we recommend you to stay in one of the following hotels:
Catalonia Atocha
Catalonia Atocha Hotel is located in the middle of Madrid, just a few meters from Atocha Railway Station and Paseo del Prado. It is strategically located as it is just a few steps from tourist attractions and main museums. It is also located in an area with lots of leisure and commercial activities.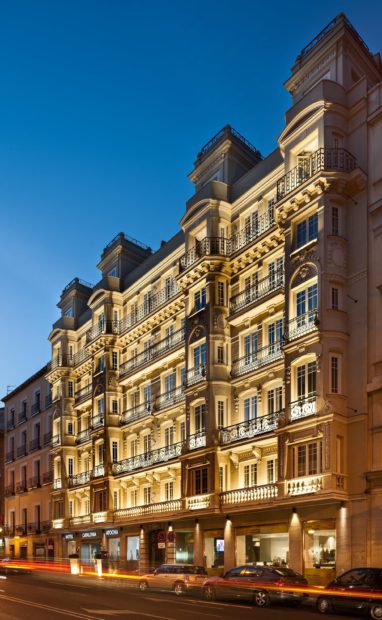 The hotel has a restaurant, café-snack bar, beautiful terrace and heated seasonal jacuzzi.
The rooms in the hotel provide guests with room service, air conditioning, soundproof rooms, a private balcony and a minibar.
Catalonia Gran Via Madrid
Strategically located at the city's center and a few meters from the Puerta del Sol and Plaza Cibeles, the Catalonia Gran Via Madrid Hotel is located in an early 20th century building, close to the Thyssen Gallery and The Prado Museum.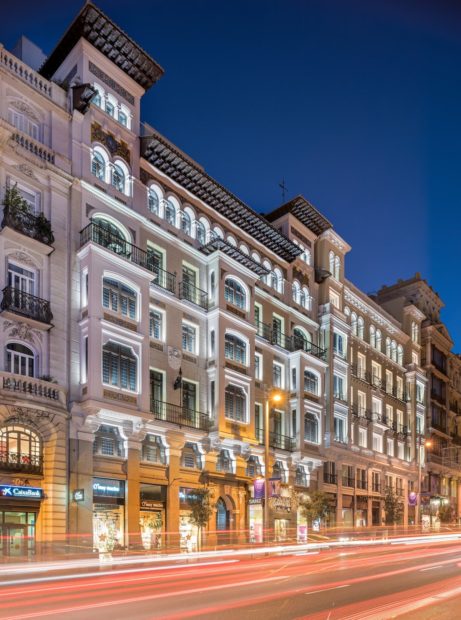 This hotel offers Bloved and Veggie Corner restaurants, a terrace overlooking Gran Via and a fitness area.
Catalonia Las Cortes
It is located in the popular Barrio de las Letras. It is a few meters from the city's leisure and shopping districts. It is located in a small palace that dates back to the 18th century. The interior of the hotel has managed to maintain all original frescos.
The Hotel Catalonia Las Cortes has large rooms for celebrations and events with plenty of natural light, free snacks for guests from 2:00 p.m. and the rooms have a coffee machine and free mineral water.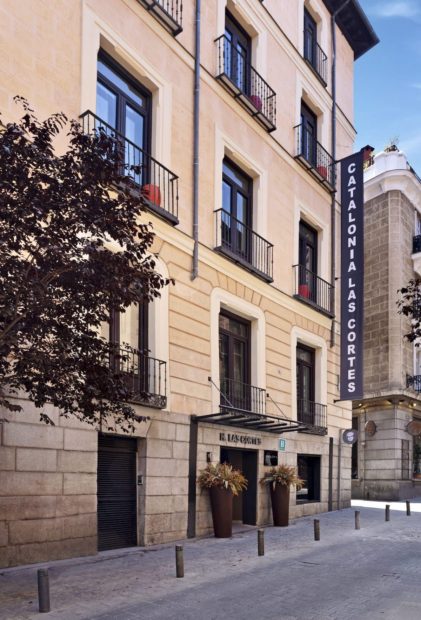 Madrid is one of Spain's cities with the most vegetarian options and restaurants for visitors, so enjoy these and many more tapas, they are waiting for you!