Cancun is not only Spring Break, the truth is that year after year the tourist offer has been growing with more places and activities that can be visited/doing as a family, especially with the little ones. We know that this is an issue that concerns many travelers when looking for the destination for their next vacation, so we will leave you a few reasons to always choose Cancun and enjoy without any problem.  
Ventura Park water park
It is located at the end of the hotel zone (north to south). Its main attraction is Wet'n Wild Water Park which not only has fun water slides, but also an ultra-modern wave pool and a semi-submerged children's area. But there are also several ziplines in Aaah! Ventura land, while at Fun World you'll find kid-friendly activities such as the roller coaster, carousel, crazy chairs and children's play area that are perfect for the little ones. If you are less aquatic, there is Underworld, a high-tech arcade with the latest in Virtual Reality to enjoy laser-tag bumper cars, Laser Maze, and Star Wars Battle Pod arcades. As you will see, there are different options, we recommend you visit their official website to find the best package for you and your family.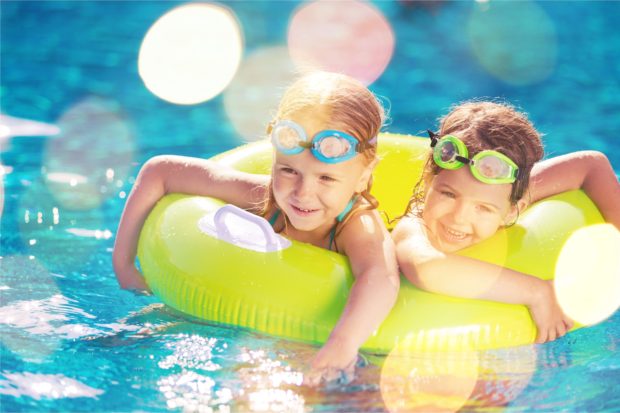 Interactive Aquarium
Located in Plaza La Isla Cancun Shopping Village, in Kukulkan Boulevard. A different place to learn and enjoy, either with family or friends. Here you can find a diversity of marine species such as invertebrates, sea urchins and starfish, or reptiles such as turtles. You will also find fishes like the famous palette surgeon, yellow surgeon, sail surgeon and mammals like the dolphin or the sea lion, among other species that you cannot miss. The entrance fee is 15USD per visitor, open daily from 9am to 8pm. If you visit their official website you will find more activities to do and helpful information.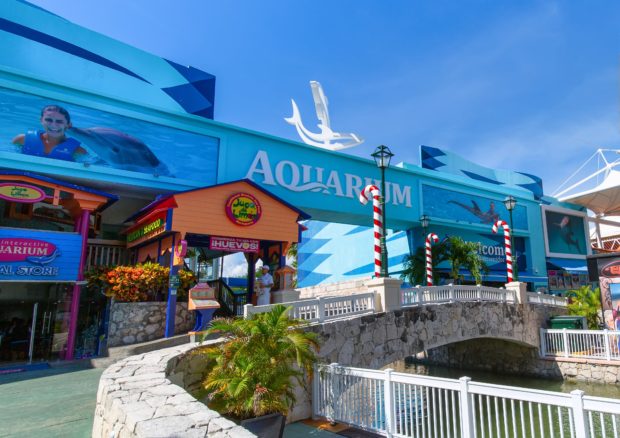 Captain Hook Cancun
Imagine sailing on authentic replicas of 18th century Spanish galleons, enjoying a pirate show and a delicious dinner. The fire of their cannons warns you that they are sailing punctually at 7PM and then yes, the magic begins, they will narrate fun adventures of their voyages, there will be games and dances for you and your kids to enjoy 100 percent this experience. Visit their official website to choose your date and the package you like best.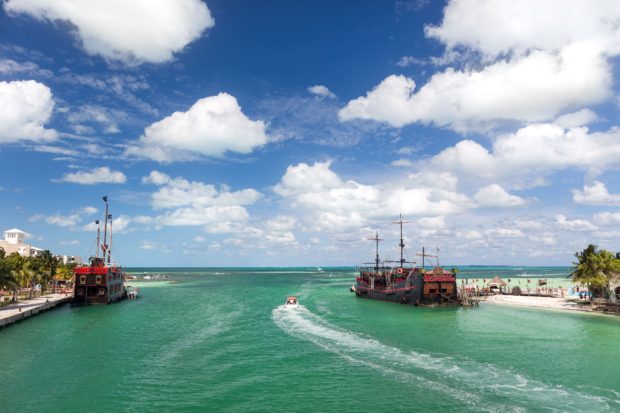 Also, crossing the sea is Isla Mujeres, just 30 minutes over the Caribbean Sea and the colors will have already made you fall in love, a whole palette of blues that you will never forget. Once you are in Isla Mujeres, there are several things to do like enjoy a delicious ceviche, sunbathe in Punta Norte or visit the Underwater Art Museum or MUSA, a 100% aquatic activity, your kids will love seeing the famous statues under the water. Also, in Isla Mujeres is Garrafon Natural Reef Park that is well known all over the world for its astonishing reefs and cliffs right in front of the turquoise waters of the Mexican Caribben Sea. This reef park offers recreative activities, such as snorkeling, kayaking, zip-line and tours through the island; and relaxation activities, such as mayan sauna -temazcal-, panoramic pool, lounge chairs and hammocks.
As you see, there are activities for all your family, for sure there are more but here are just a few options. Don't worry anymore and book that long-awaited vacation in one of our Catalonia Hotels & Resorts, we are waiting for you.