If you are planning your next visit to Cancun, you are surely wondering how to get to Isla Mujeres.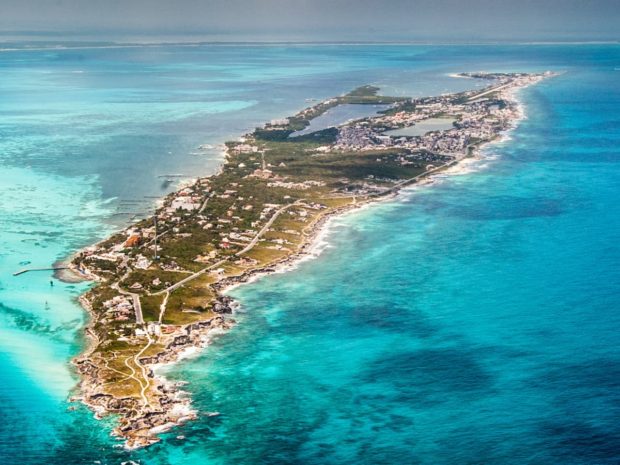 Isla Mujeres is one of the most beautiful islands in the Mexican Caribbean. It is recognized as one of the most attractive tourist destinations and the first island to become a magical town. It has activities for all travelers and budgets: catamaran trips, reef diving, water parks or just enjoying its beautiful beaches.
Where is Isla Mujeres?
Isla Mujeres is located 6 kilometers from Cancun, in the opposite direction towards Tulum and Playa del Carmen.
Being an island, the only way to get there is by sea, by ferry, or in a private boat. The ferry trip lasts between 20 and 30 minutes.
Ferry from Cancun to Isla Mujeres
This is the best option if you plan to spend the whole day exploring on your own. There are 2 ferry stations in Cancun. Prices range between $25 USD round trip for adults and $18 USD round trip for children.
Ultramar Station in Puerto Juarez
Ultramar is a practical option if you are staying in the Costa Mujeres Area or Cancun Downtown. You can get there by taking a taxi or a public bus.
Route 6 blue buses are only $0.50 USD. They go along Tulum Avenue, one of the main avenues in Cancun, and drop you off right in front of Ultramar.
There are convenience stores and restaurants in case you need to make a stop before crossing to the island.
Departures start from 5 am until 11 pm, making it a great option for late-night adventures on the island.
Xcaret Xailing in the Hotel Zone
The second and newest option is in the Hotel Zone.  Xcaret Xailing offers departures from 7 am to 8 pm. It's located at kilometer 4.5  and shares location with Cancun's Theater.
Your round ticket grants you complimentary access to their Scenic Tower, a 10-minute ride in a capsule that slowly rises 260 ft (80 m) for you to enjoy 360 views of the Caribbean Sea and the Nichupté lagoon.
To get there, you can take any of the public buses that go along the hotel zone, it also has a large parking space ($).
What's the best Ferry from Cancun to Isla Mujeres? 
Both terminals are accessible by public transport or taxi and are similar in price and quality. Just consider Xcaret Xailing facilities are newer. You must choose the one that suits you in a matter of schedule or distance from the place where you are staying. The following map can be helpful: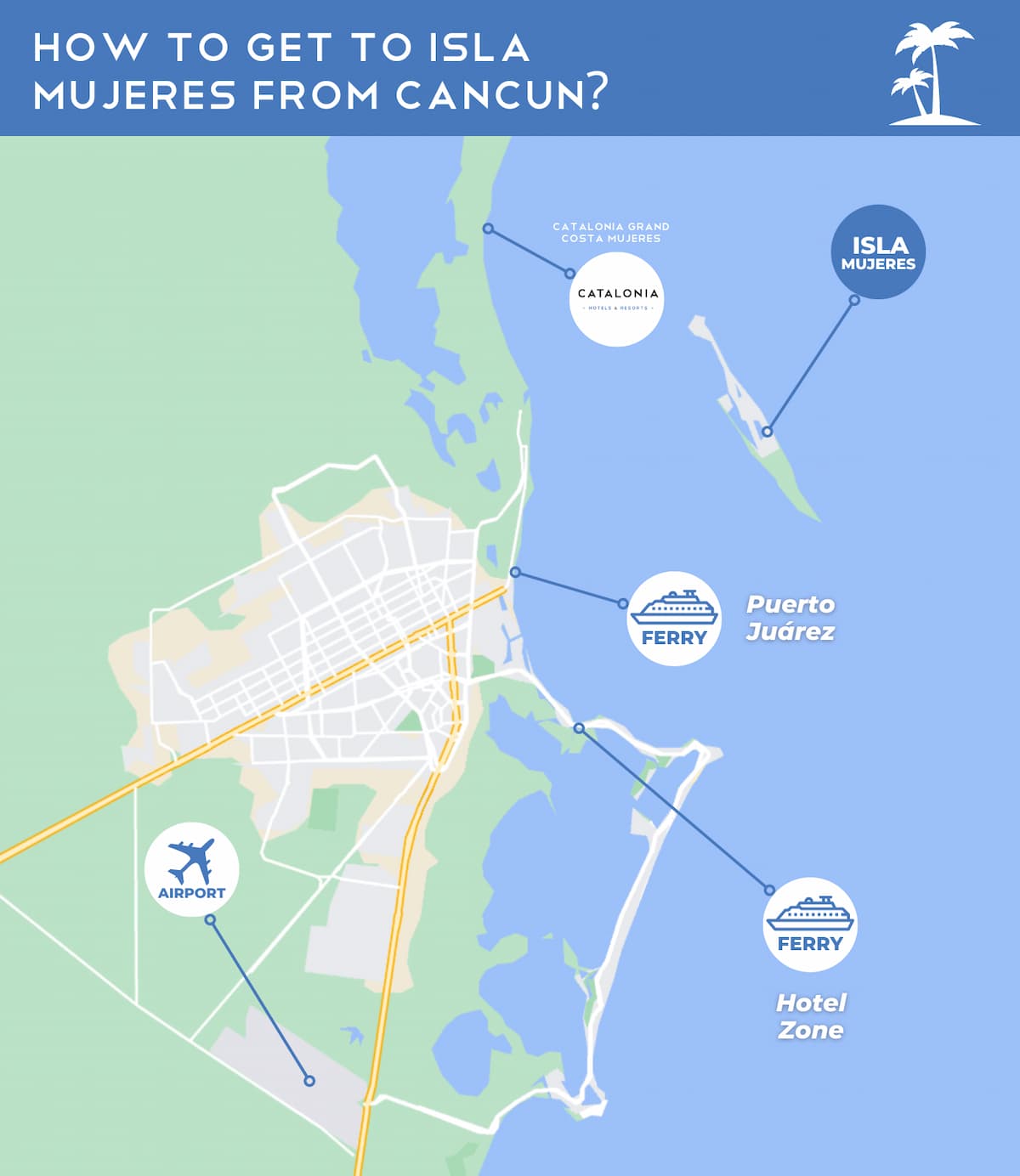 Looking for other exciting activities in the destination? Don't miss this article about what to do on a rainy day in Cancun. 
Isla Mujeres is only 7 kilometers long and 500 meters wide, making it very easy to walk around. One of the main attractions is the famous "Playa Norte". Listed as one of the most beautiful beaches in the world, and you can reach it on foot from the pier where the ferry arrives. Also, the main restaurants and points of interest are also close to this point.
Another classic when visiting Isla Mujeres is to rent a golf cart and embark on an adventure. I recommend it mainly if you are interested in getting to know Punta Sur and the Wild side of the Island that faces the open sea.
Excursion to Isla Mujeres from Cancun
If you want to get to know Isla Mujeres and live the experience of visiting the nearby reefs with a guide on board, hiring a tour is your best option.
Most tours to Isla Mujeres include transportation, buffet lunch, visits to reefs for diving or snorkeling, and free time on the island.
This option is ideal if you have already visited Isla Mujeres before, or if you don't mind spending only a couple of hours on the island. In addition, it is an alternative to have fun and meet new people since these are group excursions.
The prices of these tours go from $ 50 USD to $ 150 USD. This depends on the type of boat, which can be a speedboat or even a luxury catamaran. Likewise, the price may also depend on the size of the group as private tours are also offered.
Departures and schedules vary depending on the tour you hire. If you stay at a Catalonia resort, you can approach a representative of our partner companies in the lobby and book the best option for your adventure to Isla Mujeres.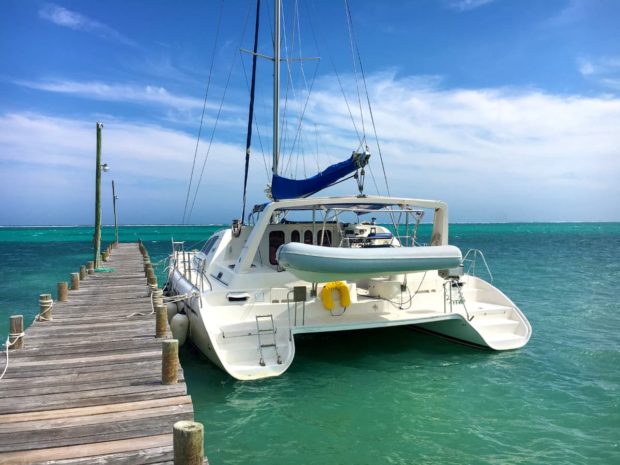 Hotels in Costa Mujeres
The Costa Mujeres area is a great choice if you want to enjoy pristine and secluded beaches, only 20 minutes away from the city's energy. Surrounded by the mangrove and the Caribbean turquoise scenery is the hotel Catalonia Grand Costa Mujeres.
This All-suites resort offers an exquisite gastronomic offer- featuring 4 restaurants, 5 food courts, and 7 bars. In addition to plenty of activities and entertainment options, as part of an All-Inclusive experience that caters to all types of travelers.
Are you ready to visit Isla Mujeres? As you can see, there are different options to get to this spectacular destination with no hassle. Whether it's via ferry or a private tour, let yourself be conquered by the magic and authenticity of this island.