Dog friendly travelling is more popular than ever, and it might be due to the fact that inns are more accommodating than ever and see the value in allowing people to travel with their pets. Many of the owners at hotels, resorts, and inns have pets themselves, which has led to the influx of pet-friendly quarters. Remember that before you book or look into anything, take your dog or pet to the veterinarian to see if they are healthy enough to travel and have all of their immunizations up to date.
How to Fly with a dog
Many people think that travelling with dogs can be difficult. The truth is, it's not! Travelling with your dog or pet is now easier than ever. Sure, it might be a little bit more expensive than paying just for yourself, especially if you are not travelling with a service dog or emotional-support dog. But remember, if you love your pet dearly, you might just love them like a child, and since children above 2 years old do not often fly for free, the same goes for pets.
If you are attached to your pet(s) and love them dearly and can't leave them alone for days on end, paying a little bit extra to have them board a flight as well seems like a no-brainer, right?!
Now, when it comes to booking a flight, make sure to look for those airlines that accept pets – which we will get into later. Your best bet is to start by looking for non-stop flights, and also try to avoid travelling over the holidays, such as Christmas time.
Is your pet flying in cargo or not? Look into where the airline will place your dog as well, this will give you, the owner, a little bit more piece of mind as to your pet's wellbeing.
Airlines That Allow Dogs
It's easier than ever to travel with pets by plane. And thankfully, there are many airlines that accommodate this type of "luggage." Make sure you call or email the airline you and your pet would like to board ahead of your booking. The airline must know ahead of time all passengers that require pet luggage, as there is limited space available on each flight for pets. Remember also that pets are not considered to be "passengers" and therefore are prohibited from occupying seats. Some of the airlines that offer pet-travel services are:
Air Canada
Air France
Delta
American Airlines
United
JetBlue
Alaska Airways
Hotels That Accept Pets
Before you purchase your flight, it's important to do a little bit of research into what kind of hotel accepts dogs. There are many hotels that accept dogs, Catalonia Hotels & Resorts is one such option. Just remember that guests will usually have to pay an extra fee to bring in their pets, whether it be a cat or a dog. Also, hotels usually have weight restrictions on pets; your pet(s) cannot be heavier than 20kg or 44lbs.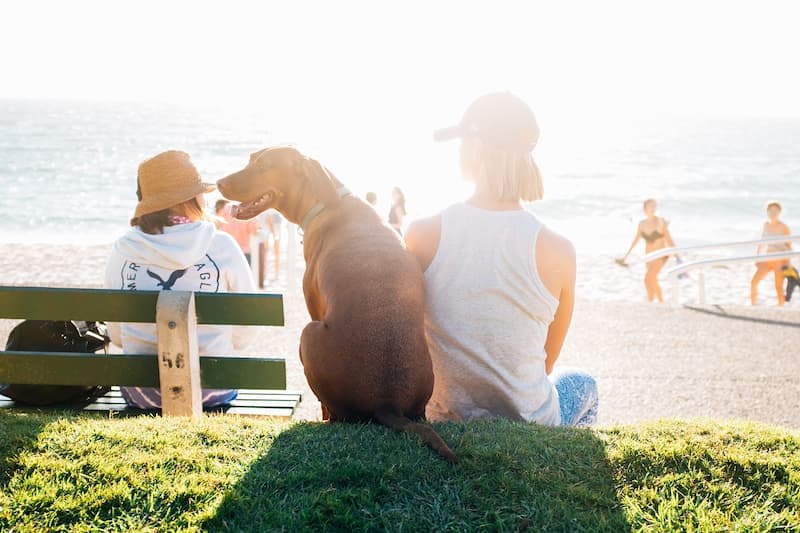 A Dog Friendly Beach Holiday
There are also many beaches within Spain that accept dogs but it's important to also research possible dog-friendly beaches in Spain before departure. Some examples of these beaches are: Cala Vallcarca, Llevant beach near Tarragona, Arroyo Totalán beach in Málaga, or Cala Cargadero Mioño, Castro Urdiales in Cantabria. Transporting dogs in cars is easy, and a lot of ride share drivers accept dogs in their vehicles. So, a quick drive down to the beach with your dog is a total possibility when visiting Spain. Come on, take your dog in the beach and enjoy that sun and sand!