Finding the right type of accommodation can make a world of a difference to your overall travel experience. Consequently, it is essential to be aware of the different types of hotels that exist, since the categorization will depend on the services provided, the place they are located or the number of stars they hold.
According to the classification, you can expect a different level of quality.
For that reason, we have prepared a detailed article in which we explain what kinds of hotels exist today, taking into account various factors of categorization, such as star rating, the location, the type of customer they are targeting, and the theme.
Hotels by star rating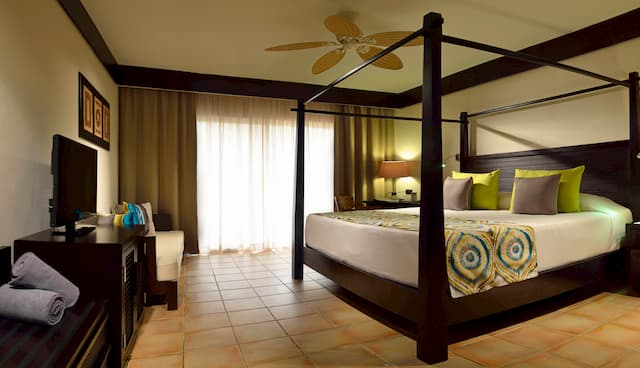 Hotel star rating often functions as a guideline of what type of services and accommodation you can expect from a hotel.
The classification of hotels according to stars has been in use since the late 1950s and, in the United States, this criteria has been used by independent organizations, such as AAA.
There are certain criteria or standards that a hotel must meet to be given a specific star rating. Below you'll find a description of each standard and classification of hotels according to stars:
1-star hotel
A 1 star hotel is a basic or no–frills accommodation venue that offers limited amenities. It's important to note that a 1-star rating doesn't mean the venue is dirty or unsafe. You can think about it as a small (usually family run) place to drop your luggage and lay your bed at night.
Sometimes, services such as television or phone may not be included and most 1-star hotels normally are built near fast food restaurants. Also, reception services and housekeeping are limited.
2-star hotel
A 2-star hotel is still within the budget range, and it may be individually owned, although it is usually part of a budget hotel chain. Besides, it can be found in different cities. Bedrooms in 2-star hotels should have a TV and phone, but don't expect the latest technology. A restaurant and housekeeping services are often available.
Other amenities that 2-star hotels can offer are: service of 24 hours in reception desk, self-serving snacks and closet.
3-star hotel
A 3 star hotel is a mid-range option that offers a higher standard of comfort and has a more contemporary style. Although a guest cannot expect luxurious amenities, they will have their basic needs cared for with bonus accessories. Rooms in 3 star hotels are spacious and typical amenities may include a gym, business center, room service, cable TV, and valet parking.
These hotels are meant for business travelers, and that is the reason why they are usually located near major cities.
4-star hotel
A 4 star hotel is an upscale property offering very high standards of service and superior comfort. They are normally located in attractive points, such as beaches and major cities. Here you can expect to find indoor and outdoor amenities like designer toiletries, premium bedding, concierge service, a wellness or spa center, swimming pool, and high-end pick up services, like a limousine. Many boutique hotels fall within this category.
5-star hotel
A 5 star hotel is a luxury hotel that offers first-class standards of service, amenities, and comfort. Typical amenities in luxury hotels include personalized greeting, complimentary services like ironing, fresh flowers, a personal butler, in-room jacuzzi, access to multiple restaurants (some of which may be award-winning venues), on-site golf courses, etc.
When it comes to the architecture, these hotels normally have a theme and have a particular architectural style. The rooms are crafted by interior designers.
In 5 star hotels, guests are pampered during their whole stay, their needs are in the center in order to get a luxurious experience.
7-star hotels
Yes, 7-star hotels exist. Although they are not officially part of the star-rating system, they can be found in places such as Fitji or Dubai.
The hotels which are categorized with such numbers of stars provide services that surpass the amenities of 5-star hotels.
The star system is mostly used in Europe and North America. In other parts of the world stars may also be used, but the standards are different from the ones we have described above.
In addition to stars, hotel categories can also be defined based on other criteria, such as location, traveler, or theme.
Hotels by location
The hotels mentioned above have been sorted taking into account the place they are settled. The hotels which fall under this category are the following ones:
Urban hotels
They are usually properties located in major urban centers and ideal for travelers interested in city breaks or who want to enjoy easy access to public transportation, restaurants, museums, shops, etc.
Also, this kind of settlement is used by business travelers, conventions, as well as drivers and even by government members.
Beach resorts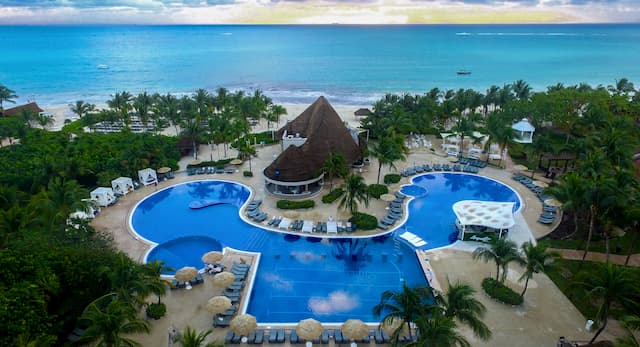 In many cases, these are all-inclusive hotels with a popular and paradisiacal seaside location and focused on offering leisure and relaxation options.
Some resorts are all-inclusive, which means that guests just pay once to access all services, which include main vacational tourist needs and also recreational and entertainment activities. On occasions, it can be used as a hotel to hold a wedding.
If the resort is located far from the city center, it owns the necessary infrastructure to transport guests from one place to another.
Finally, not only being built near the beach is one of the main advantages of a beach resort: as they are really attractive holiday destinations, they are suitable both for families and single people.
Ski hotels
These sorts of hotels are designed for people who are keen on sports. They offer easy access to ski slopes and are built around winter sport activities like snowshoeing, ice skating, snowboarding, or sledding.
Apart from these sport facilities, in ski hotels there are other services provided, such as wellness facilities and also, equipment rental and instructors, according to the type of hotel.
Motels
The term motel is a mix between the terms "motor" and "hotel". Motels were meant to be places where travelers could overnight and rest during long trips.
These types of hotels are typically found in railways and their layout is different from common hotels: guests can access rooms from the outside.
All-suite hotels
These kinds of hotels use the word "suite" in their names so that guests can identify them much more easily.
They are thought to be comfortable spaces, much more than usual hotels.
When it comes to the accommodation, the living areas as well as the kitchen are separated from the bedroom. For that reason, an all-suite option has been made for people who are looking for a high-class experience and extra-comfortability, since it is not a hotel which suits for all types of budgets.
Airport hotels
As the name suggests, these hotels are located near airports and they normally provide transportation to get to the hotel.
Hotels by type of traveler
Here you will find those hotels whose classification is based on the type of guest they target.
Business hotels
They are also known as conference or convention hotels, and their specific characteristic is that they offer both rooms and meeting spaces and they are usually located in the center of the city, typically, big cities.
Business hotels offer not only a range of amenities for business travelers, such as high-speed internet, airport pick-up, and a business center, but they also offer everything needed to hold a conference successfully, such as food and beverage services as well as meeting and conference rooms.
Family hotels
Also you can find family hotels, which are the most suitable option in case you are traveling with kids. They are normally found in popular destinations.
These accommodations may have a kids' club, restaurants that offer children's menus, dedicated play areas, baby-sitting services or day camps and activities for all ages.
These hotels receive the name precisely to expel those tourists who want to enjoy their holidays without being annoyed by children.
Adults-only hotels
At the other end of the spectrum we find adults-only hotels, which are the perfect getaway choice if you're looking to celebrate a special occasion like a wedding anniversary or a honeymoon.
Unlike family hotels, these hotels do not admit children and are designed for eighteen-year-travelers or people over that age.
Extended stay hotels
These properties have been thought of for guests who are planning to stay more than a few nights in a hotel, maybe weeks and even months.
Since the stay may take longer, these hotels include full kitchens and more spacious layouts that are not included normally in a standard hotel.
People who take one or two-week-family vacations normally choose this accommodation to make the most of their time. This option is also popular for business travelers.
Hostels
The hostels are worldwide related to travelers with a tight budget, so students are normally users of this accommodation. Also, they are used by short-term travelers.
Due to being economic, dormitories are shared and have shared bathrooms as well. Other facilities that can be found are bars or self-service laundry.
Classification of hotels based on theme
Last but not least, themed hotels offer facilities to target travelers with specific interests, for that reason, these hotels are classified according to their theme.
Gastro hotels
A hotel made for those who are fond of the culinary world, that is to say, perfect for foodies. These hotels may even hold Michelin stars.
Spa hotels
Spa hotels focus on well-being and relaxation. They have been built for travelers who are searching for a relaxing getaway. Wellness goes beyond massages: they also incorporate it into their restaurants and amenities.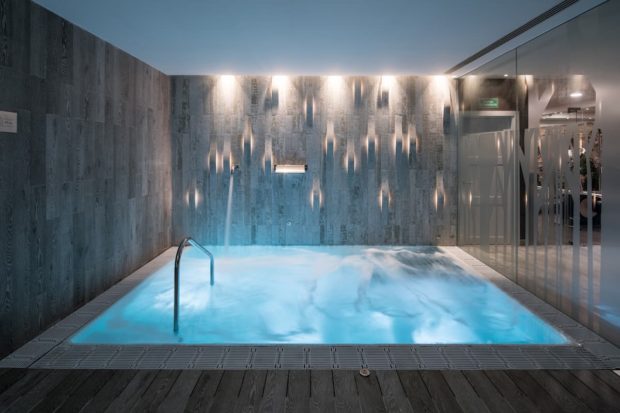 Wine-tourism hotels
Wine hotels are often located in or near vineyards to offer a complete experience to wine lovers.
Retro hotels
They are decorated and set to take travelers back in time.
Boutique hotels
These hotels feature local or themed influences in their architecture, so they target a specific type of guest and try to make an emotional impact on them.
In contrast with great chains of hotels, in which every hotel remains the same as the other ones in any city of the world, boutique hotels have their own essence and style, as they try to represent the local authenticity of the place they are.
With respect to size, they normally have under 100 bedrooms and provide a personalized service.
As for their location, they may be built near popular destinations, and also near city centers.
Other types of hotels
Inn hotel/Bread and Breakfast Hotel
An inn is a hotel which is much smaller than a chain hotel and it just offers a few rooms, approximately twenty.
Their appearance resembles that of a house and the owner normally sleeps inside them. Because of this, this accommodation is normally cozy and homey to their guests, so, when someone stays in this type of accommodation, it feels like they are overnighting at a friend's home.
Even if it has fewer rooms than a chain hotel, guests will find in-room coffee, wi-fi and even breakfast.
Catalonia Hotels & Resorts
If you have read this whole article, you will probably be a travel lover, so, when wandering around the world, you want to enjoy the best accommodations near the main points of the city.
When it comes to the accommodation, the chain Catalonia Hotels & Resorts provides a great and quality service.
Apart from being in worldwide well-known cities such as Amsterdam, Porto or Berlín, it also holds great hotels and resorts in the Caribbean and Mexico.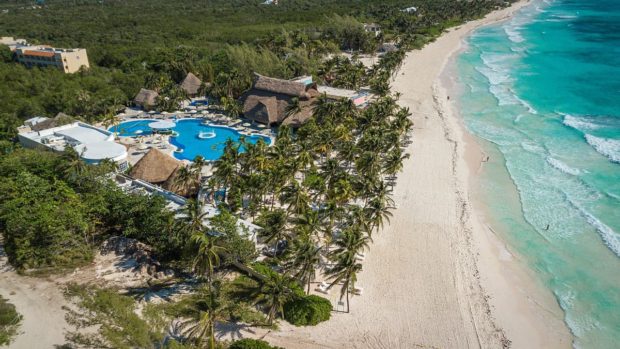 The resorts offer the chance of holding your wedding in a paradisiac environment to make that moment even more memorable.
As we have talked above about hotels with spa, let us tell you that this brand of hotels also owns hotels with spa services in the Caribbean, Granada or Ronda, which are quite attractive cities for tourists.
Both hotels and resorts keep up with the latest trends in the hotel industry, so you will surely find the best accommodation you can expect.
And if you are a regular business traveler, you will also find the proper accommodation for you, since there are business hotels in the main cities of Spain, such as Catalonia, Madrid and even in Santo Domingo. These hotels own spaces to work in, meet up with other partners and stakeholders and with the possibility of renting rooms for small meetings.
To finish, if you are one of those travelers who love to dive into the culture of the city you can not miss Catalonia boutique hotels, such as Catalonia Porto. This hotel forms part of a group of buildings of great historic value, which date back to the 18th century.
Other boutique hotels are Catalonia Catedral, which is a renovated and modernist building and Catalonia Donosti, set in an old 17th and 18th century convent.
We hope you enjoyed our article about the types of hotels based on star-rating, types of travelers, and themes. We also expect that you are now able to distinguish among the different types of accommodation and recognize its main characteristics.