Some of the best neighborhoods in Barcelona (to stay) at are located in and around the core of the city, and at either sides of the water. Now, "to stay" was in parentheses because the whole city is absolutely bursting with amazing neighborhoods to check out. So, to only stay in the neighborhood where one's hotel is located would be a shame, and a waste of a visit because there are just so many amazing things to do all across this grand city! So, hurry before online booking season begins and book hotels in Barcelona today, maybe even try booking Catalonia Hotels & Resorts!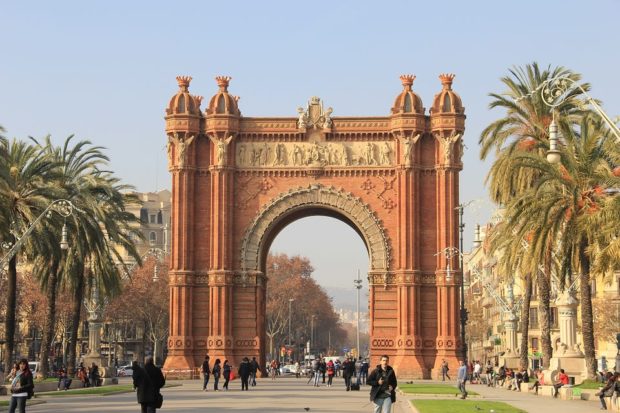 Best neighborhood to stay at In Barcelona
The best location to stay in Barcelona resides in Ciutat Vella, sometimes called Ciutadella. It's basically the ward or district that encompasses the most central neighborhoods of Barcelona. These areas have a lot of tourist traffic and therefore are highly accommodating to a broad range of visitors from across the globe. That being said, there is no such thing as the "best" neighborhood to stay at in Barcelona: there are so many! Some of those neighborhoods are:
La Rambla
Consider this to be Barcelona's entertainment strip. There are tons of great activities to do all up and down this street, and surrounding area. What's more is the main section of the street is pedestrian friendly, which creates a wonderful atmosphere!
El Born
A quaint little neighborhood, Born is jampacked with tiny cafes, bars, and places to get tapas. It's also conveniently located right next to the Barcelona Zoo, park, and a market.
Barceloneta
It can be easy to forget about this neighborhood, as people tend to focus their time inside the city proper. But Barcelona does have a city-by-the-pier, and it has some of the best seafood restaurants in the world! Grab a seat by the sea and order up some calamari!
Barrio Gótico
The Gothic Quarter is what makes places like Barcelona so different, so special. The streets and alleyways and tiny and winding, it's almost like a maze! The Gothic style architecture is something to take note of as well, as it is a rarity.
Barrio de Gràcia
Just North of Barcelona proper you'll find the neighborhoods of Eixample and Gràcia. These are delightful neighborhoods that have a lot to offer. The former and its main street, Passeig de Gràcia, have countless shops, restaurants, and hotels, while also boasting a string of architectural masterpieces that Barcelona is famous for. Travel North along this street and you'll arrive in the neighborhood of Gràcia. This neighborhoods are interesting because it is kind of situated on the slope of a hill, so be prepared and bring the right kind of walking shoes. In fact, at the tip of Gràcia is where you can find famous architect Gaudi's Parc Guell.
Montjuic
Southwest of the city proper, there's the splendid districts of Montjuïc and El Poble Sec. This area can be seen as "The city of gardens" because well, that's exactly what it is! Montjuïc in particular is a tourist's dream as it is an historic site on a hill with a cable car, castle, museum, and has a magnificent sisal and cactus garden to boot.
Poblenou
Poblenou is another good neighborhood to stay at because it is a little less touristy. The area used to be an industrial site, but in recent years has been transformed into a residential neighborhood, undergoing a bit of gentrification in the process. What's great about this neighborhood and La Vila Olímpica is that they are close to a lot of beaches. It's important to note that these beaches are often not overcrowded.
Is Barcelona a walkable city?
Why yes, yes, it is! But remember, this is only really the case if each district is considered a city in and of itself. To walk Barcelona end to end in one day is an open invitation for blisters all over your feet! The city is sprawling, and it is situated on a bit of an angle, which can make it tricky to navigate, especially by metro. That being said, the metro runs 24/7, is affordable, and reaches every corner of the city, and its suburbs. Cabs and other bus services operate all throughout the city and are black with a yellow door.