Seville is one of the amazing places you need to include in your Spain itinerary. You will enjoy a share of impressive and magnificent sights. From food to culture, from art to history, fabulous flamenco dancers, and already mentioned food. Here is what you can do and see while in Seville for a day you never forget.
Seville is one of the oldest cities in Spain. The great strategic location of the city created a period of cultural and economic boom for Americans and Spanish trade businesses via the Guadalquivir River.
Seville is among the most vibrant cities and one of the most preferred destinations for travelers worldwide. Seville makes one of the best places to have a fun holiday in Spain with perfect plazas for strolling, warm climate, tempting bars, and spectacular sights.
What can I do in Seville for a day?
A day is a very short time to have fun in a city with so much to offer. However, if you are looking forward to having an active day discovering the city, you can cover the wonders of this magical city historical center, major sights and participate in a flamenco show.
Admire the beauty of Plaza de España
The plaza is made of a beautiful semi-circular structure with dominant tall towers at its ends, one of the largest structures in Europe. This building is a mixture of architectural styles. If you are a movie fan, the plaza was featured in Star Wars and Lawrence of Arabia.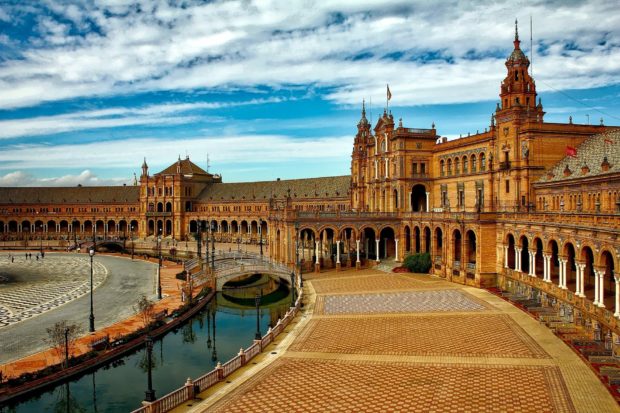 Admire the decorative tiles, beautiful bridges and architectural designs from every angle of the plaza.
Visit one of the many museums
Don't miss your chance of enjoying the most beautiful part of the day: Seville museums. Since you have a day in Seville, you should pick a museum of your liking according to your interests.
Museo de Bellas Artes de Sevilla
This museum offers contemporary artwork by great artists like Velazquez and Greco. It is a perfect place for art lovers.
Museo del Baile Flamenco
You will enjoy a detailed and the best look into the culture and history of flamenco when you visit del Baile Flamenco. You have a high chance of being part of a live show.
Museo Arqueológico de Sevilla
This museum is for history buffs. This museum is located in the Plaza de España. If you want to visit it, you can go every day except Mondays, which is the only day it closes.
Enjoy lunch at Mercado Lonja Del Barranco
Now that you have visited almost all the museums and landmarks in Seville, it is time to treat yourself to a nice feast. Lonja del Barranco is a gourmet food market suitable for everyone, even the pickiest eaters. The area is full of meats, cheeses, fried fish, seafood and anything you want to drink.
Visit Plaza de Toros
The beautiful Plaza de Toros bullring is just a few minutes from the gourmet food market. Bullfighting is not for the faint hearted, but it is one of the most outstanding traditions in Spain. You are not having fun with the event? You can enjoy the gorgeous architecture and the bullfighting museum.
Enjoy the view in Plaza de la Encarnación
This park is new in Spain as it was initially a car park. The architectural designs that transformed the area make it one of the best places to enjoy your entire evening. The transformation used the new architectural piece: Metropol Parasol.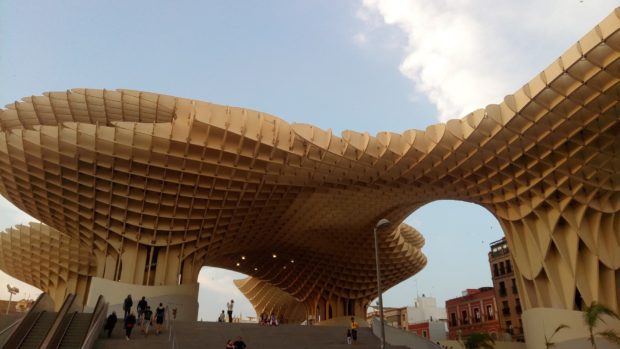 Finish your day with a nice dinner at Mateos Gago
In Mateos Gago Street, you will indulge in different types of food. The menu has a column for media raciones (half plates), tapas and raciones (full plates).
Where to stay in Seville
Out of many accommodation and hotels in Seville, you can choose any of the Catalonia hotels in the city. Visit Catalonia Santa Justa to enjoy the best seafood and wine, and amazing décor.
Catalonia Santa Justa is just a few minutes from Seville's historic center. The hotel offers a rooftop swimming pool, hot tub and sun terrace. Catalonia Santa Justa offers 24 hours reception for all services, including the international restaurant and the bar. The nearby area has many bars, shops and museums. It is located just 15 minutes from Seville Cathedral, the Giralda.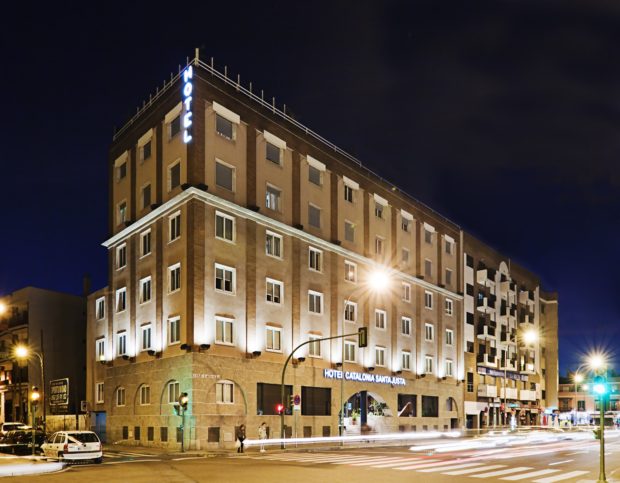 Catalonia Santa Justa is very well communicated and close to the AVE train station. The extension of Catalonia Santa Justa shows us a new and quiet courtyard with a typical Andalusian "corrala" decoration, a cozy spa, modern meeting rooms and parking.
Surely, Sevilla is one of the most beautiful parts in Andalucia. For some reason, the lyrics song sings "Sevilla has got a special colour". But, if you are considering visiting other citys in Andalucia, such as Granada, do not miss our article comparing Granada and Seville.