Spanish food is quite well-known for being delicious. When you visit Spain, you will fall in love with the culture within the cities and the delicacies offered.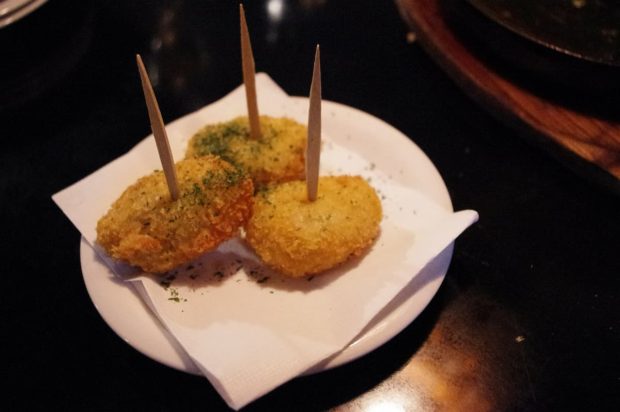 Tapas and Pintxos are good examples of what Spain offers. You have probably heard of tapas on many occasions because of their popularity. But…how about pintxos? Have you ever heard of or eaten them?
This piece will guide you on where to find the difference between tapas and pintxos and help you distinguish between them.
What are tapas
Tapas are small plates of food served alongside beer or wine. Tapas are good snacks, and you can serve anything with them. You can try different tapas and have your fill by putting them all on one plate.
Tapas means "to cover." Their origin began in bars when people covered their drinks with slices of bread and meat to keep the flies away. Today they have a more elaborate presentation in bars and restaurants.
What are pintxos
Pintxos are small snacks eaten in northern Spain and are lesser known internationally. They are offered in skewers and toothpicks. Pintxos vary because they can consist of several foods such as meat, fresh seafood, olives, and peppers.
Pintxos got its name from the Spanish pincho, a cocktail stick. The bites are put on a spike, and customers pluck off the food from the spikes as they enjoy the delicacies.
What are the most common tapas and pintxos
The most common tapas in bars and restaurants are serrano ham, boquerones en vinagre, spanish omelettes, fried squid rings, spinach with chickpeas and croquettes. Tapas are served on a plate, and you can eat them with cutlery.
Common pintxos include Angulas, bacon-wrapped dates, classic Gilda, potato croquettes, goat cheese, and caramelized onions.
Where to eat tapas
Spanish tapas are known worldwide, but in Spain, you can eat them in several joints within the cities. La Latina district in Madrid is one of the common places you can find tapas in Madrid. From there, you can taste Madrid's local specialities, such as potato omelets, mature cheeses, and offal dishes. Even, you can find vegetarian tapas in Madrid.
The Passeig de Sant Joan in Barcelona is one of the most beautiful streets. From there, you can enjoy the latest tapas, where their traditional versions are adopted to make trendy ones.
Granada is another lovely place to eat tapas because people enjoy bar hopping to try out their tapas. You can find tapas anywhere in the city, which is free in most establishments. Areas near the Cathedral and streets like Plaza Nueva and Calle Elvira are known for their delicious tapas.In this article, we show you the best tapas bars in Granada.
Where to eat pintxos
While Tapas are popular on the international level, pintxos are more locally popular within the Basque region. In towns such as San Sebastian, Asturias, La Rioja, and Cantabria, they are popular snacks in the local bar and restaurants.
You can also find amazing pintxos cuisines in cities like Barcelona and Madrid,since they are not only found in the northern regions.
Catalonia Hotels and resorts
Catalonia Hotels & Resorts are one of the largest hotel chains in Spain. They are also located in other major cities, such as Amsterdam and Porto. Other top destinations include Caribe and Mexico where you can enjoy the beautiful beaches and paradise settings in Punta Cana or Riviera Maya. You can enjoy a wonderful bath in Dominican Republic waters where there are spa treatments and various water sports in Catalonia Hotels & Resorts.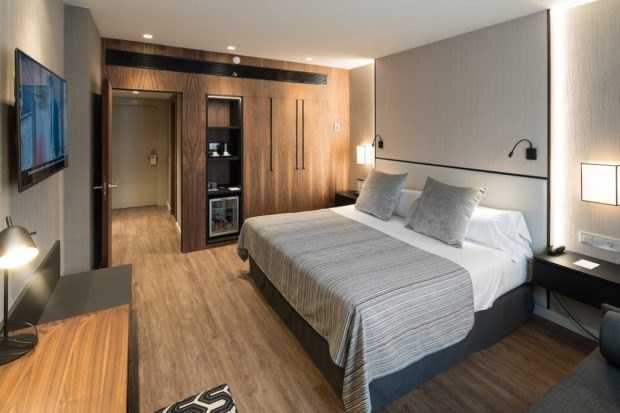 They offer world-class accommodation and you can enjoy their facilities with family and friends as you immerse yourselves in what the world has to offer.
The hotels keep up with current trends by keeping up with their guest's requirements and renovating their rooms to meet client expectations and maintain their comfort levels.The hotels are strategically located within the city centers. From their locations, you can tour Spanish towns and enjoy tapas and pintxos within the various bars and restaurants near the city.
Tapas and pintxos are the main snacks you will encounter in various bars and restaurants in Spain. The only clear difference between these two snacks, as highlighted in the text, is their presentation. They are a good introduction to the culinary experience of Spain, to revel in this experience, walk into any bar or restaurant and experience these wonderful delicacies.