If you're looking for a great destination for a short break, why not try Porto? This vibrant city is buzzing with culture and crammed with historic sights. There's great food and drink, lively nightlife, and lovely streets to explore. It's a perfect spot for a short visit to Portugal, or as part of a longer tour around the country. You can see most of Porto in 2 days: best things to do include sampling local wine and exploring along the banks of the river. It's a place where tradition and history are all around you, blended with a great contemporary spirit. Here are our top recommendations for what to do when you visit Porto in 2 days:
What To Do
There are so many Porto attractions to explore, but one of the joys of the place is to stroll through the picturesque streets, stopping to try out some of the local wine and traditional foods. If you want to do Porto like a local, hang out in the coffee shops and bars along the River Douro.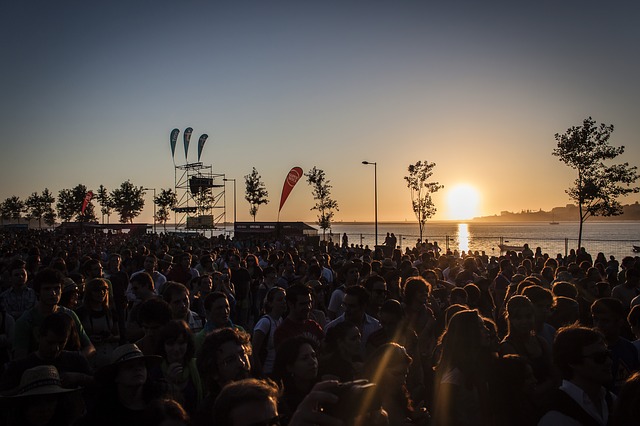 The Ribeira district is the place to be for watching the world go by, and relaxing with a drink as the sun sets. The riverside walk is full of sights, and if you're feeling adventurous, explore the steep stairs and streets nearby.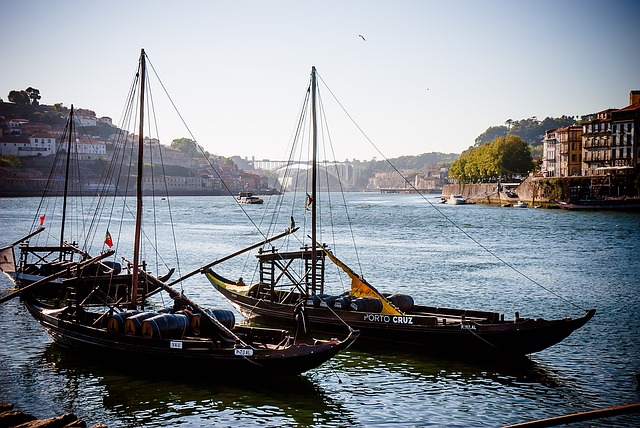 After enjoying the historic centre, you might want to plan a trip around Porto Metropolitan Area, as there are plenty of other gorgeous spots to discover. Head to Vila Nova de Gaia on the other side of the river. It's a centre of the port wine industry, where you will find cellars offering tours and wine tastings. If you want some beach time try Praia da Madalena, and don't miss the delicious seafood in old fishing villages like Afurada.
What To See
Everywhere you go, you will find picturesque old buildings and narrow streets, so enjoy exploring to find all the hidden treasures the town has to offer. The architecture is spectacular. Look out for the cathedral and make sure you visit the Carmo church, built in the 18th century for Carmelite monks.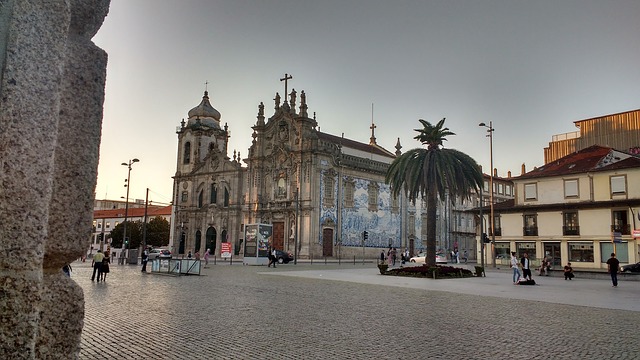 Right next door is the Carmelitas church, built in the 17th century for nuns. The most prominent Gothic monument in town is the Church of San Francisco completed in 1425, or if you want to see something more modern, head to the Casa de Música (House of Music) for concerts and a totally different view. Don't forget to check out the beautiful Café Majestic, too, and the old stock exchange (Palácio da Bolsa).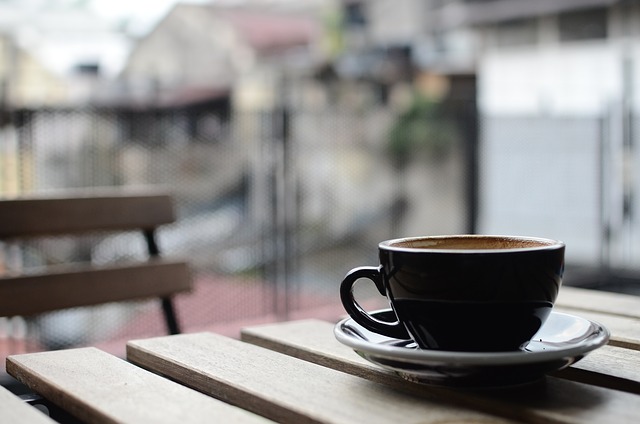 Where To Stay
There are lots of options for hotels in town and Porto hotels near the airport. If you're looking for a comfortable, elegant place to stay, try the Catalonia Porto Hotel. This 4-star boutique hotel is located right in the heart of the town, surrounded by listed buildings from the 18th century. As well as a pool and jacuzzi, there's a fully equipped spa and gym. Rooms are stylish and modern, with plenty of light and local colour. There's free WiFi throughout the hotel and a peaceful courtyard. It's an excellent location for exploring the town, and is near the railway station. If you're looking for somewhere nearby things to do in Porto at night, this is a great spot, within easy distance of plenty of restaurants and bars on the banks of the river.