Andalusia is the ideal place for romantic getaways. Along with its charming white villages and beautiful coastal resorts, Andalusia also hosts gorgeous cities with perfect streets, which must have been designed to be wandered along with your perfect match.
Whether you are searching for a honeymoon location, a place to propose, or looking for romantic getaways in Andalusia, you will get various options, and the challenge will be settling for the best. Here are some of the amazing places for a romantic getaway with your significant other.
Granada
The beautiful city of Granada is an example of the most romantic destination.
From the incredible view of snowy peaks of Sierra Nevada mountains to a mixture of delicious tapas, not forgetting the inspiring Moorish palace, Granada is the perfect place for a romantic getaway.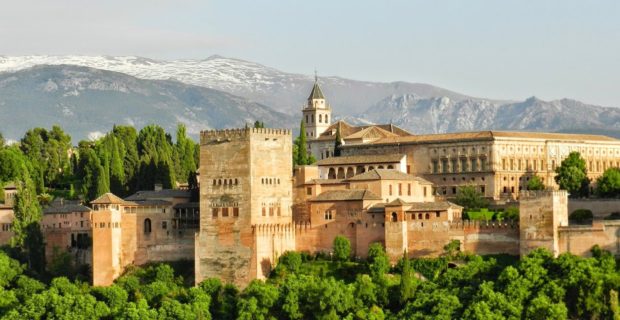 If you are wondering where to stay while visiting the city, Catalonia Granada got you covered. With beautifully decorated rooms, wellness area that consists of a spa with a pool, gym, and massage cabins, this hotel makes your stay memorable. The hotel is situated in a convenient location to give you magnificent views of Granada and the Sierra Nevada. You can opt for a sunset stroll to the San Nicolas lookout and enjoy the breathtaking sights of the Alhambra Palace.
Ronda
Ronda maintains an intimate feel despite being the largest while village in Andalusia. This makes it the perfect spot for romantic moments, especially since its positioning gives perfect views great for those couple selfies.
If you are asking what to do in Ronda, you will be surprised to know that you can enjoy numerous activities in this cute place. You can either go for wine tasting and spend the day sampling the fantastic wines in Ronda or opt for a romantic bike riding in Andalusia getaways rural regions.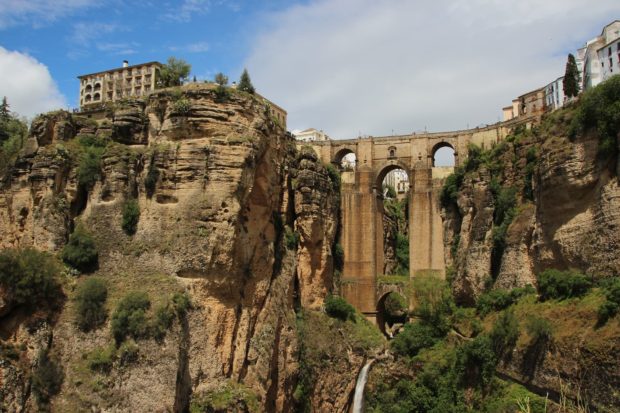 There are amazing hotels in Ronda with incredible views, but we recommend Catalonia Ronda hotel as its located in the heart of the city with a beautiful façade, which is part of the historic center. With about eighty cozy rooms, free Wi-Fi, an outdoor terrace, a spa, and ample parking, this hotel gives you the best stay during your romantic getaway.
Seville
Seville is the perfect place to create some romantic memories with your partner. Whether you decide to stare at each other sitting by the river or take a stroll in the beautiful flower-filled gardens, you will definitely have an amazing time. There are excellent cozy restaurants such as the Catalonia Giralda, so accommodation in Seville should not be a problem.
The hotel is situated near the lovely Santa Cruz neighborhood close to Maria Luisa Park and offers unique features such as a restaurant bar, indoor pool, a library lounge as well as a bar for sporting activities. Being a 4-star hotel, you will have an incredible stay in the city.
For those outdoor activities, you can rent a riverboat and marvel at the beautiful architecture along Guadalquivir.
There are incredible views, such as the neighboring cathedral tower, that will make your evening. You can also visit the prestigious flamenco museum and enjoy a nightly intimate Flamenco Show. Whichever option you go with, you will most certainly have a rememberable stay.
Cadiz
If you love strolling along sanded beaches holding each other, then Cadiz is the place for you. Cadiz is popular for its laid-back vibe and friendly locals. It's small enough, making it one of the best romantic places for a tour of Andalusia. The city offers you incredible deals. From a delightful historic center with amazing architecture to beautiful beaches, the place will give you the best romantic getaway experience.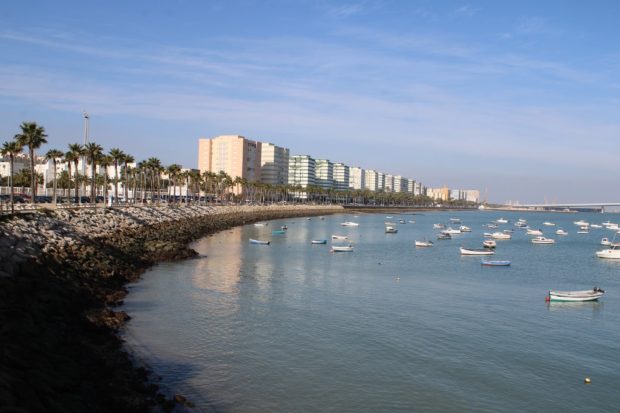 For the activities, pack for a picnic and head to the beach. City beach of Playa will do on those windy days as it offers sheltered spots. Playa Victoria also provides amazing views for that romantic lunch picnic. What about a romantic boat ride with your significant other? A twenty-minute crossing of the Bahia catamaran takes you to a close town, Puerto de Santa Maria, a town with amazing local bars and a lovely beach.
With these incredible places with numerous activities and a welcoming stay, your romantic getaway in Andalusia will be fun and memorable.