The area of Punta Cana offers an incredible view of the Caribbean Sea, beautiful architectural spaces and a lot of activities to do. These are just some of the reasons why this place is ideal for all your events, parties and meetings.
Pearl Beach Club is the more exclusive beach club of the area, offers you the must ideal scenario to organize the best events in Punta Cana, whether if you're looking for a formal or informal event on the beach, or to organize an attractive concert, or to give a fun theme party, Pearl Beach Club offers the most modern and spacious facilities, ensuring the success of your next event in Punta Cana.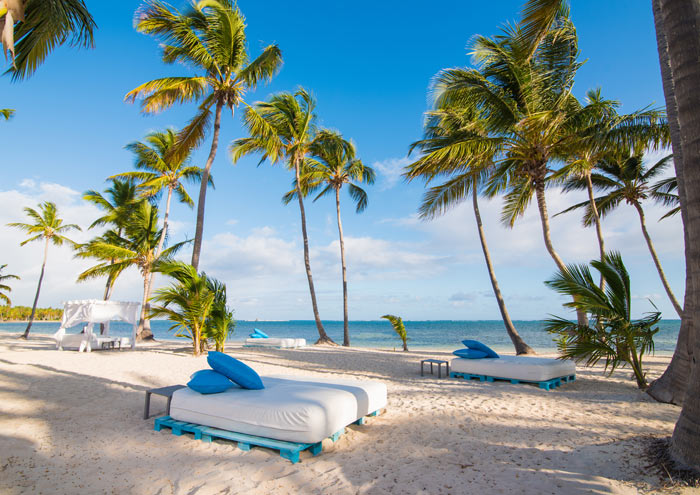 In Pearl Beach Club we make professional events with high standards, creative cuisine, and personalized services. Our goal is to create the ideal conditions for your events with our solutions adapted to your needs, to achieve this you will count with the support of our professional team of the specific area, in addition to the variety of environments that you could choose to bring to reality what it's on your mind. 
If you want to make a big celebration for your team achievements, you must organize an incentive trip! The best way to do this is by arranging a toast with the best selection of drinks prepared by our mixologist in the exclusive Open Bar, available for all your events in Punta Cana. We have packages available with national drinks national and premium and super premium drinks, so we can adapt us to all your needs.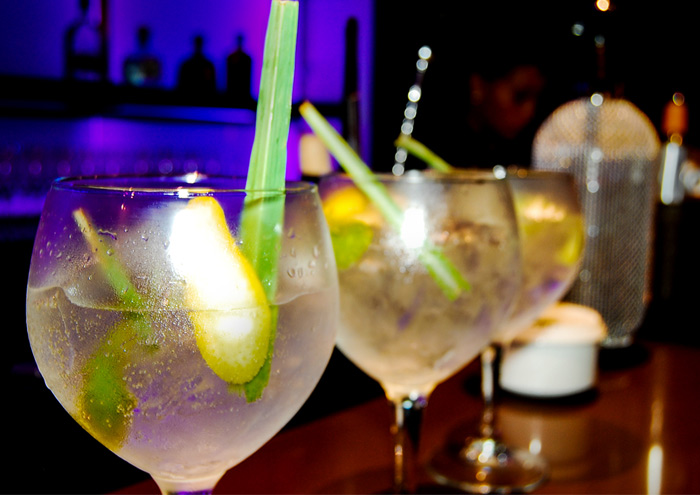 AVAILABLE SPACES
Restaurant: With a capacity to accommodate up to 100 people, it offers an intimate and cozy space ideal for meetings and product launches.
Stage: For those who think big. With capacity for 400 people with a montage for banquets, for a cocktail 800 people, and up to 3,000 for a huge party.
Lounge: Ideal for night events. Overlooking the beach and pool becomes a water and light show. With capacity for 10 to 12 people per section.
Balinese beds with ocean view, overlooking the garden and pool access: Ideal for more private events. From 2 to 10 people per bed.
Balinese beds and beds on the beach: With the best view of the Caribbean Sea. With capacity for 2 to 4 people.
Lounge chairs on the beach: We have 150 units available to relax and enjoy the Dominican Caribbean.
In Pearl Beach Club we give you the freedom to create your event just like you want it, we offer different options in terms of food. You can choose between a simple coffee break, a breakfast tailor-made and buffets at the beach with Dominican, Spanish or International food. We also have different options of canapes for your cocktails and full menus with delicious options for all your guests to be completely satisfied. See all the details here. 
If all this seems little to you, we can also offer you and your guests the option of accommodation in our Family Resort Catalonia Bavaro Beach or in our Resort for adults-only Catalonia Royal Bavaro, located to one side of the club and whose villas are surrounded by beautiful lakes and tropical gardens, ideal to relax and rest before or after your event.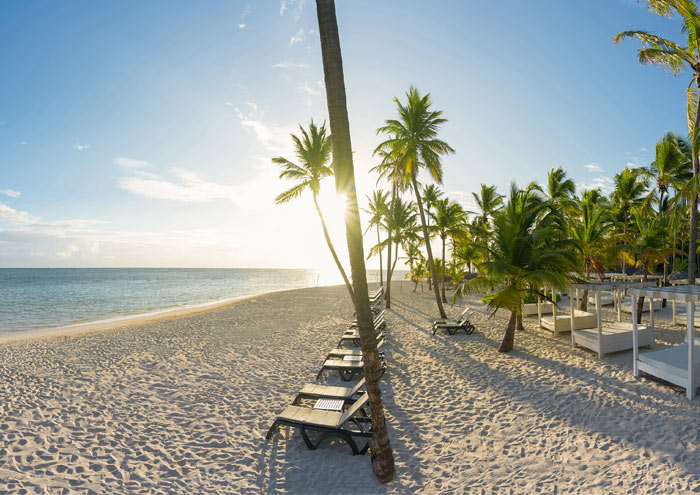 Both are all-inclusive and provide benefits such as a room with balcony or terrace, access to restaurants with specialties, bars and reading areas at the pool, fabulous entertainment shows, programs with a variety of activities and most importantly, they have the most beautiful beaches of Punta Cana.
Likewise, you can take advantage and make your accommodation even more comfortable with our Privileged Package. With the upgrade, your guests will enjoy exclusive or preferential areas in restaurants, trendy bars, special sections on the beach, discounts and bonuses for the Alegría Spa, Casino, and Golf course, as well as early check-in and late checkout, among many other advantages.
We know that organizing a good event is not an easy task and that's why we are offering you all the experience of our team, which is ready to help you to create unforgettable moments, in addition to the best facilities for the organization of events in Punta Cana.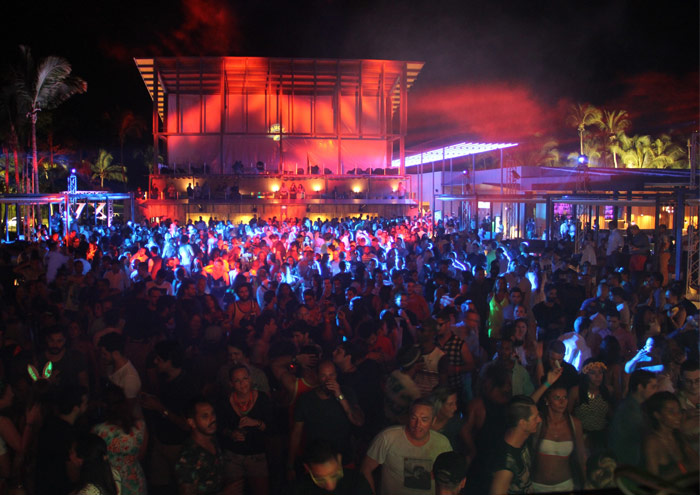 Whatever the ultimate reason for your event is, in Pearl Beach Club and Catalonia Hotels & Resorts we are happy to welcome you and offer you the best service in a relaxed atmosphere that only Punta Cana can give you. Let us make your event a complete success that remains in the memory of those who participate.
Contact us for more details about your next event on the beach and let's do wonders together!
www.pearlbeachclub.com
809-933.3171 Ext. 7728 / 7724
info@pearlbeachclub.com