The warmth of its beaches, the beauty of its landscapes and the suitable climate are just a few of the many attractions that can be found in the 420,000 km2 belonging to Punta Cana.
It cannot be a coincidence that two million tourists choose Punta Cana as their favorite destination in the Dominican Republic.
In this context, if you're looking to travel to a heavenly destination, is an excellent idea to consider this maritime enclave which is not only beautiful but also has a wide range of recreational activities.
Once here, you will notice that there are too many reasons to choose this destination, we just leave here 7 of them, knowing that we fall short describing this place that surely you will remember forever.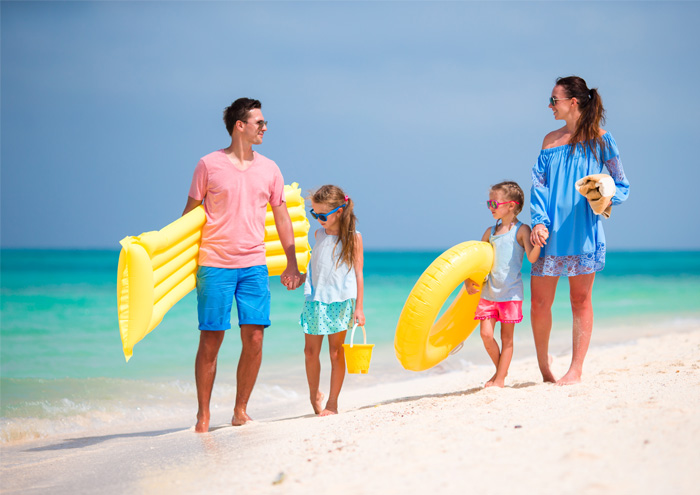 1.The Weather
The weather in Punta Cana is always warm; you can enjoy the splendid sun in any season of the year. The temperature is maintained at 78°F approximately, reaching a maximum level up to 89°F from April to November and 68°F in the winter. When it rains in this stunning part of the world lasts no longer than 15 minutes and usually occurs during the night.
2.The Beaches
The fifty kilometers of a permanent blue-green sea with fine white sand, make Punta Cana a magnificent network of beautiful beaches. Some areas of the coast are considered to be a national treasure because of the richness of its natural life. Among all the beaches those that stand out are Cabeza de Toro, named for its geographical shape, Arena Gorda Beach, Bavaro Beach, Macao or El Cortecito, Cabo Engaño, Juanillo and Punta Cana.
And if that wasn't enough, Punta Cana is a paradise that gives you access to other havens. In the proximity of this ideal environment, you can explore small oases such as Isla Saona, highlighted by its idyllic reefs and coastal lagoons.
3. The community
Adjectives such as approachable, unassuming, authentic, attentive and respectful fall short to describe the magnificence people of Punta Cana. It is normal to see smiles on the worker's faces; they always have a joke to tell and a good story to share. They also demonstrate that are excellent dancers, because they know how to transmit the best of its culture through musical rhythms.
Each resident of Punta Cana has a special thing that makes the experience of its visitors unforgettable. It's really rewarding for local people to know that as a tourist you keep the desire to return very soon and bring family or friends to also enjoy this paradise.
4. Gastronomy
In Punta Cana, you will find 100% Creole dishes but also dishes with foreign influences. If you want to try the local delicacies, please do not forget to try the Mofongo made with bananas and pork cracklings, also you shouldn't miss La Bandera (The Flag) made with rice, beans, meat and called so for its flavor and color. For dessert, you cannot miss on the table the creoles sweets elaborated with milk, coconut, orange, plum and a variety of tropical fruits.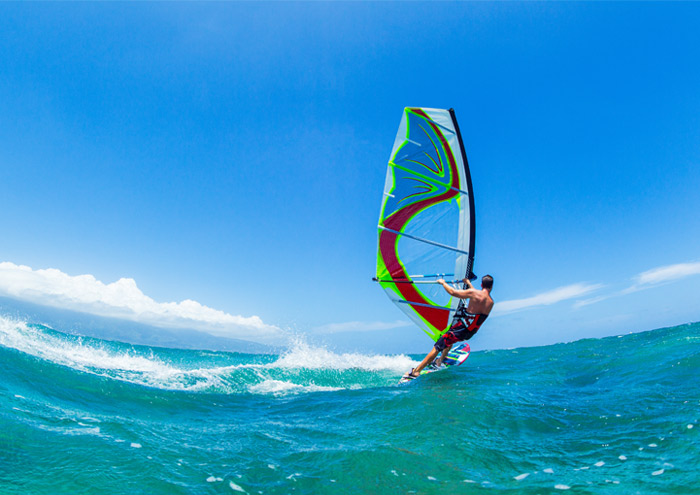 5. Night Life
After spending the day between palms, sun and sand, the night will arrive to turn on the party vibes activating your feet and hip to make you feel the real Dominican heat.
In clubs such as Imagine and Legacy, you will find contagious music where resting will never cross your mind. In Coco Bongo, you will enjoy incredible shows of the highest level of quality, where the surprises definitely will make an unforgettable experience that lasts forever.
If you are looking for a more sophisticated environment, please do not hesitate to visit Pearl Beach Club. You can enjoy it not only during the night because you have the beach, the music, the fashion, the fun and the relax plus a delicious international cuisine. In this place, you will feel the sand on your feet and the cocktails will always be in your hands, you can forget about the routine and the commitments to get lost among the breeze, the view, and the good music.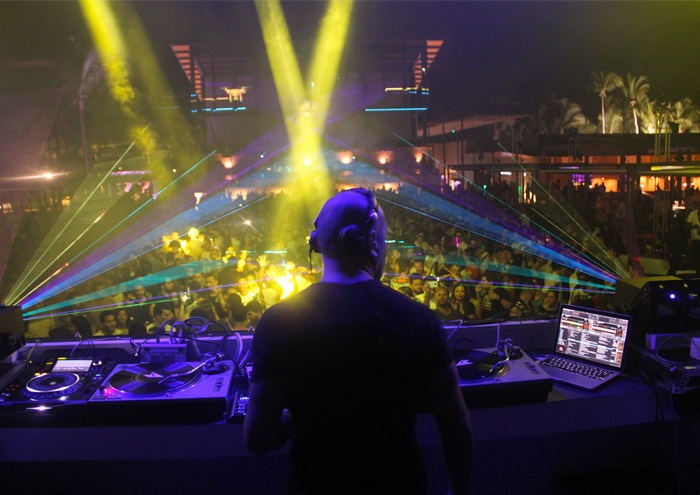 In Punta Cana, you can also try your luck at the casinos that are usually inside the resorts, but you can also take a free shuttle bus to arrive there because the hotel can offer you this service in their all-inclusive packages.
6. Sports
If your holidays mean to live through big sports emotions, Punta Cana remains the ideal destination. There you will find several options in which predominate the aquatic activities such as kite surfing, windsurfing, surfing, wakeboard, fishing, among others. You will also find excellent golf courses and other regular sports as tennis, basketball and volleyball on the beach!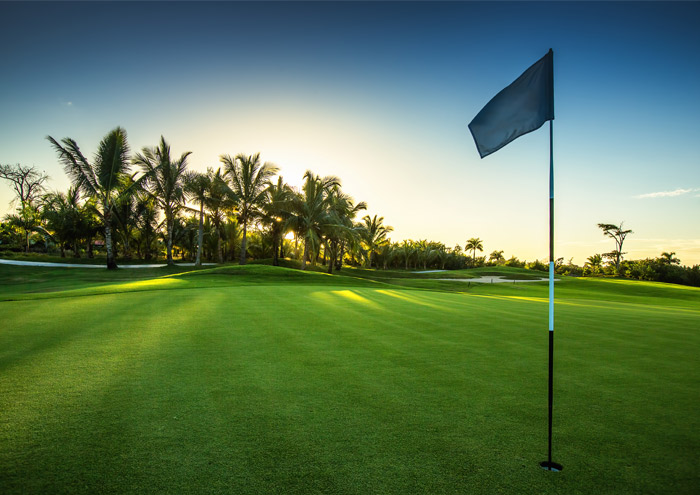 7. The best resorts
Punta Cana offers many lodging options for all tastes and all budgets. Be sure to include in your list of reasons the Catalonia Bavaro Beach, Golf & Casino Resort.
Great family Resort brings together all the incredible attractions that characterize Punta Cana: beaches of fine white sand, crystal clear Caribbean waters, lush vegetation, sports areas, disco, casino and entertainment shows, as well as a wide variety of cuisine and drinks that will allow you to enjoy the enriching life of the Caribbean Sea.
Also, you can enjoy the authentic Dominican Caribbean Sea in the exclusive Resort Adults only, Catalonia Royal Bavaro, where the small details and the personalized service will make your stay an unforgettable experience.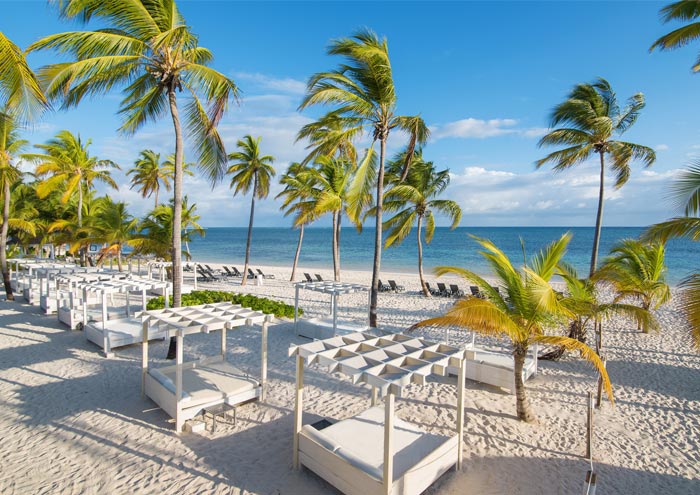 Here you will find exclusive suites and restaurants at the forefront, as well as a privileged beach with enough elements to relax in this tropical paradise.
Both Resorts are located in Bavaro beaches (Punta Cana), one of the best areas of the Dominican Republic, at 16 km from Punta Cana International Airport.
We are confident that when you visit us, you'll have more than 7 reasons to return to Punta Cana, because this great spectacle of nature will spread before your eyes, so you can decide in which scenario you want to live!