Are you a surf lover and wanna surf while traveling? Surfing in Dominican Republic is one of the most popular water sport and one of cool things to do in Punta Cana.
"Surfing in paradise" should be the name of this sport when you do it in a place with a exquisite beauty nature.
In Punta Cana you can find two surf spots, the most famous for surfers is Macao Beach Punta Cana. But also, Uvero Alto is a good option. Both have surf schools for beginners and the most excursion agencies make trips to these destinations.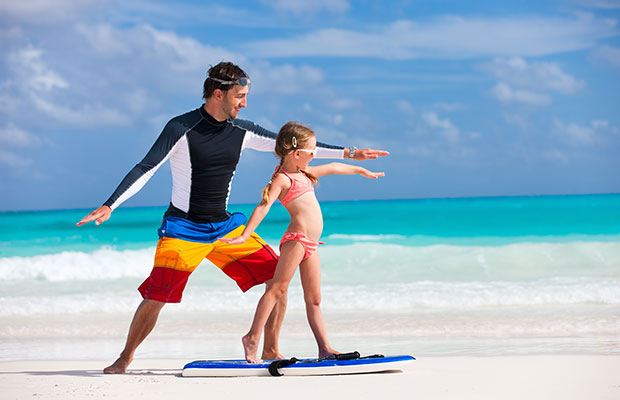 Macao Beach
Macao Beach is located at 40 minutes from the Punta Cana Airport and only 20 minutes from Punta Cana hotels All-Inclusive. This beach, almost virgen have 3.2 miles long, exuberant vegetation, white sand and beautiful turquoise water. Famous for its waves, it has become one of the favorite beaches of surfers and those who enjoy adrenaline sports.
In the middle of the beach you can find small surf schools, horseback riding, paddle surfing, food, drinks and all you need for amazing time in family, friends or couple. On the left side of the beach, the waves increase the high. A paradise for the surf lovers more advanced!
There are not resorts in Macao, for that we recommend you reserve a a surf excursion or trip to Macao in the Tour Desk of your hotel.
Uvero Alto
Located at the northernmost tip of Punta Cana, away from business and the tourist center, this golden sand beach, huge coconut trees and turquoise water, remains almost virgin.
Uvero Alto stands out for had the highest waves in Punta Cana, as a result of a coral reef very close to the coast. This makes it the perfect destination for surf lovers, so on the beach you can find several surf schools for beginners.
Punta Cana Trips for Surf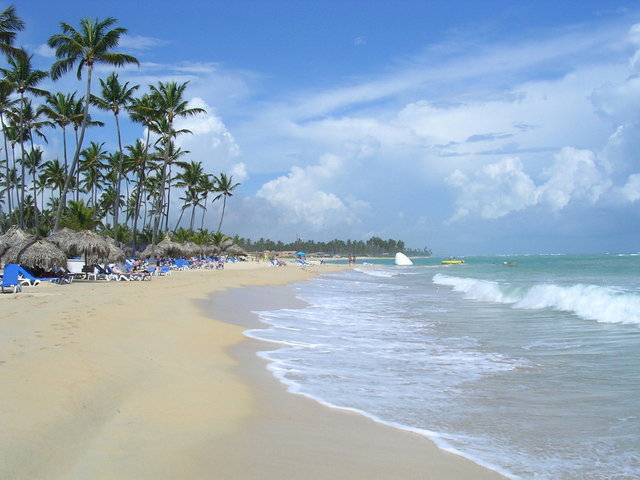 Surf enthusiasts can book a surf trip in Macao directly from their hotel. Surf lessons are group and include an instructor. Beginners receive theory about safety and practice the movements required to enter the sea on the sand. People who have intermediate or advanced knowledge go directly into the water, after being evaluated by the instructor. Everything is done in a safe environment.
Excursions usually include equipment, round trip transportation to the hotel and snacks such as water and fruit. Some include buffet lunch on the beach.
Prices
The excursion or tour have a duration of 4-5 hours a day per excursion, and transportation an some snacks are included from US$ 85 per person.
It only remains to say, enjoy your Punta Cana surf vacation!