The Mediterranean city of Valencia is one of the most popular destinations in Spain. While there's a lot to keep you entertained in the city, it would be a pity to miss out on nearby attractions. Within a short drive from Valencia, there are many picturesque villages ready to be discovered by visitors who want an authentic experience.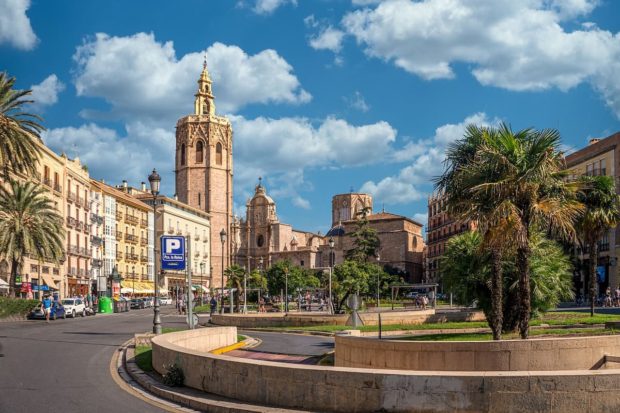 And, in case, you do not have a car, there are means of transport and also excursions which include buses that will take you from Valencia to these nearby cities.
Let's take you on a tour of the most amazing villages near Valencia.
Xátiva
Approximately 60 kilometers south of Valencia you'll find Xativa, which has been a major landmark since the Middle Ages. Xativa's historical center is packed with impressive palaces, churches, and monasteries, all of which are overseen by an impressive castle.
Visiting Xátiva provides an opportunity to visit some gothic buildings. Rising more than 300 meters above sea level, the castle stands out as a jewel of gothic architecture. And, if you work out an appetite after climbing up to the top, reward yourself with some tapas at one of the many restaurants located in the historic center.
Sagunto
If Xativa's castle left you speechless, head 30 kilometers north towards this village, known for its splendid heritage. The main landmark is also the castle, an impressive fortress with sea views that has been used as a lookout point since Roman times.
At the bottom of the hill that leads up to the castle, you will find the Roman theater, another must-see. A few steps away, you'll come to the arch that marks the entrance to the town's Jewish quarter, where you can explore its narrow alleys and quaint public squares.
Bunyol
Forty kilometers away from Valencia, this village will delight nature and history lovers alike. The star attraction is its medieval castle, built in the 13th century and beautifully preserved to this day.
From the top of the rocky hill on which the castle is built, you can see the stunning natural scenery that surrounds this village. The nearby area is a paradise for nature lovers and adventure sports enthusiasts, as it's perfect for hiking, rock climbing, and exploring the many caves and gorges that dot the landscape.
Requena
This charming village is 65 kilometers west of Valencia and captivates the attention of visitors with its laid-back atmosphere and quintessential Mediterranean flair. This is the place to come to enjoy the simple things in life: admiring the minimalist beauty of its whitewashed houses, enjoying a coffee while sitting in the sunshine, or trying some fresh local foods at the municipal market.
The perfect end to a perfect day includes a visit to the local wineries.
Moncada
This village can be reached by underground and bus from Valencia, as it's only 15 kilometers north of downtown. The village is a great spot for foodies or visitors wanting to discover the local gastronomy. In the mood for a sweet treat? Grab some goodies from one of the town's "forns" (traditional bakeries).
For something more substantial, check out the many restaurants serving paella and tasty fish and seafood dishes.
Paterna
Tradition remains alive in this village, only 10 kilometers away from Valencia. After visiting the town's medieval tower and cave homes, head to the town's Ceramic Museum, which showcases the stunning craftsmanship developed by local artisans over the course of centuries. You can then explore the local shops and get some ceramic souvenirs to take home with you.
Where to stay in Valencia
There are hundreds of hotels in Valencia, but Catalonia Excelsior hotel is the ideal one to explore the most magical villages in this region.
The four-star-hotel situated in an emblematic building that dates from the mid-20th-century has a central location only steps away from Valencia's top sights, next to Plaza del Ayuntamiento and near the historic center. Moreover, it has good connections with the Conference Center, the Exhibition Center and Manises Airport. Due to its location, it is perfect for both tourists and business travelers.
Within a short walk from the hotel, you'll find the Cathedral and the Central Market, a modernist building where you can try Valencian dishes like "esgarraet".
Other nearby attractions include Lonja de Seda, a building where silk was sold during the 18th century; and Oceanogràfic, part of the City of Arts and Sciences of Valencia, where you can discover a fascinating underwater world.
The Valencia region has plenty to offer all-year round and is a great destination for your next getaway in Spain. Book your stay at Catalonia Excelsior and start planning your trip to the most amazing villages near Valencia.