Cala Pada Beach is just one of the stunning white beach locations on the Spanish isle of Ibiza. One of the Balearic Islands, Ibiza is a popular holiday destination for families, couples and groups of friends, with many different vacation styles to offer. Here is a guide for what to know about Ibiza before you go.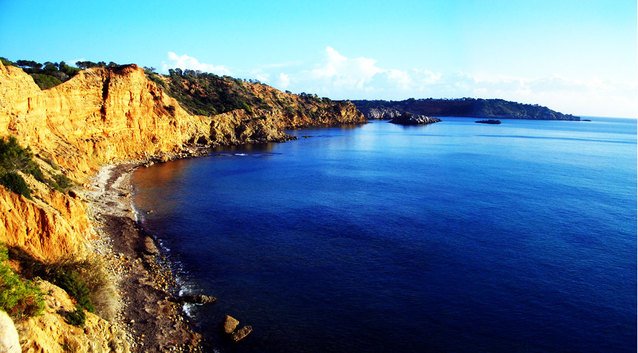 Visit the capital city
Ibiza Town is home to Ibiza Cathedral, known as Catedral de la Verge de les Neus and is dedicated to Our Lady of the Snows. It is in Dalt Vila, the ancient walled fortress of the city and it is one of the most popular things to do in Ibiza Town. A UNESCO World Heritage site, the Old Town is best explored on foot as it is made up of winding, tiny cobbled streets. If you are looking for things to do in Ibiza, then head here. It's warm enough to see the old Arabic roots of the city, the castle of Ibiza and for those who love art, the Museu Puget which has a permanent collection of artwork by Ibizan born artists Narcis Puget Vinas (1874 – 1960) and his son Narcis Puget Riquer (1916 – 1983). The views from this part of town are stunning and include a view out to Ibiza airport, Playa d'en Bossa, Marina Botafoch and even to the smaller Balearic Island of Formentera.
Hit the dancefloor
No guide to Ibiza is complete without mentioning it's world-famous nightlife. Nightlife in Ibiza is not just Pacha and Amnesia nightclubs although these are packed out every night during the clubbing season which runs from May to the end of September. Classic nights include Cream at Amnesia and celebrity spotting at Pacha. One of the top things to do in Ibiza in September is to go to a closing party at one of these top clubs. For those who are looking for something more chilled and things to do with family and friends, or to enjoy an evening meal or just drinks, the best places to go are Playa d'en Bossa, San Rafael and Es Caná, which is also the best place to buy souvenirs at the Es Caná Hippy Market.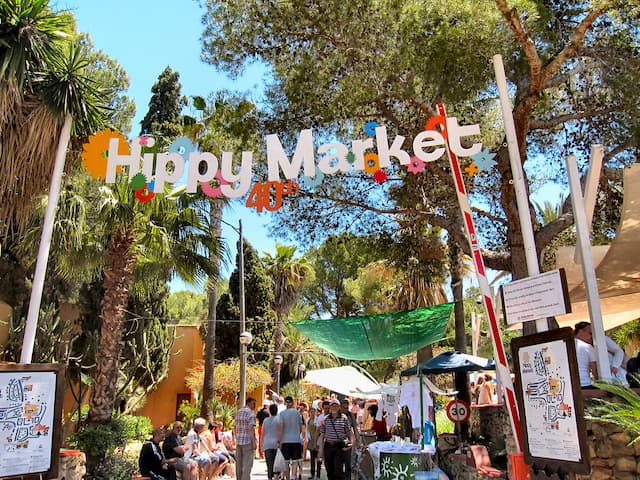 Get back to nature
Take a dip in the sea or go Scuba diving off the coast. Water activities are easy to come across on Ibiza with registered companies offering the safest experiences. Two famous sites for diving are the Don Pedro shipwreck, only five minutes dive away from Ibiza Town. The Cave of Light, located between Ibiza Town and Portinatx is the perfect dive spot for those who like to weave in and out of caves as they scuba dive. Dive here on a sunny day to spot a ray of sunlight through the rocks. Go walking Ibiza on the seashore for the best natural views.
Where to stay on the White Isle
Located just 500 meters from Santa Eulalia with an enviable location next to the sea front, the Catalonia Ses Estaques is an Ibiza all-inclusive resorts adult only hotel. It has a swimming pool, and for those who like to relax in a jacuzzi there are two outside wood-decorated Jacuzzis and sunbeds by the shoreline for topping up that tan.
Seafood is an excellent choice in the hotel's à la carte restaurant and is best enjoyed with a glass of chilled white wine.
The Catalonia Royal Ses Savines is located in a pine forest with stunning views of the Mediterranean Sea. It has two swimming pools, one of which includes a chill out area with sun loungers, Balinese beds and a bar which serves soft drinks and water.