Ever wonder what room service is in a hotel? Well, it is a type of hotel service and is part of the department or section in a hotel that offers services of delivering food and drinks to guests in their rooms. At Catalonia Hotels we have the best room service you could ask for.
How do I order room service?
First of all, the first thing to do is to check the menu before placing an order. And, of course, always be patient enough to wait for the food to arrive at the time indicated by room service.
Once this is done, the place where your meal tray will be placed will be fixed. Also, make sure that the hot food is placed in a safe place for children or away from pets.
Consequently, you will confirm whether you have received what you ordered immediately. And last but not least, the room service staff is very friendly and very attentive, as well as giving the best service and making sure that your order is delivered on time. Therefore, we would like to thank them for the attention they have given us.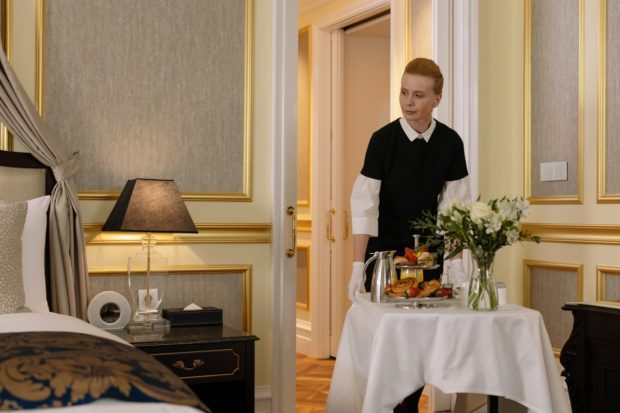 What is the best time to order room service?
We must keep in mind that we have to be proactive. Therefore, we will order in advance the dishes that are specially prepared. If you order room service in advance, it will be served just when you need it.
If you have any questions, you can check the room service schedule at the hotel reception desk.
What type of food is served
Obviously, the type of food served depends on whether it is for breakfast, lunch, or dinner. However, there is also an all-day menu. In addition, as a bonus, breakfast can be delivered to your room for a supplement.
Snacks, Mediterranean dishes, fruits, drinks, and desserts are also served. Although on the other hand, you can also order a pizza from Telepizza, or if you are a Japanese food lover, you have a wide variety of sushi boxes or you can even create your own menu.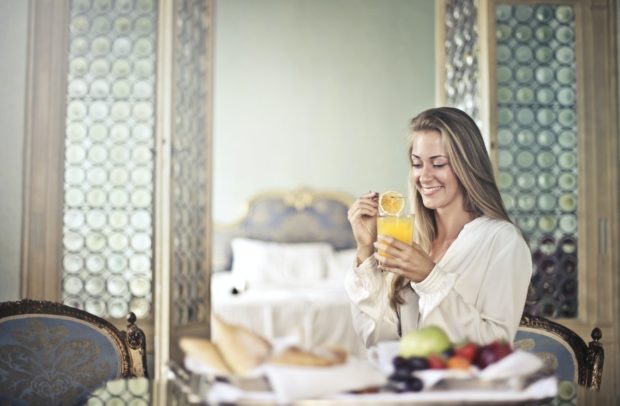 Benefits of ordering room service at hotel
These are the advantages of hiring our room service in your room:
Guests can order their meals whenever they want.
Room service helps guests with children.
It gives guests the privacy they desire.
It is convenient for guests who work from their hotel rooms.
Throughout this post we have told you what room service is and how you can make the most of it, so do not hesitate and hire it when you come to stay at any of our Catalonia Hotels.