Where to stay in Murcia, Spain, is perhaps one of the most commonly asked questions by travelers in Spain. Tucked away in the Huerta plain, between the region of Valencia to the north and Andalucia to the south, the small but ancient town is one of the most breathtaking and scenic locations you'll find in the region. It bears a heavy Carthaginian, Roman, and Moor influence, who all left traces in the underrated gem in Spain.
How to get to Murcia by plane
To access Murcia via plane, you can either go through the Murcia-San Javier Airport, which is only 51 km away from the city or the Alicante Airport, which is a bit further out at 73 km. These are the two closest airports to the town.
Now, to get from the airport to the city, you have the option of taking a bus, car or train. The availability and cost of these modes vary depending on the airport you are using.
From Alicante Airport
Of the two, the Alicante airport is the much larger international airport. As such, it has better transport connections, including a taxi, train or buses. A taxi is the fastest, taking about 45 minutes on average.
Buses are also quite frequent at the airport. On average, the journey by bus takes around 55 minutes.
Alternatively, you can take the train at the Alicante Terminal, which takes an average of 1 hour and 15 minutes to get to Murcia.
From San Javier Airport
On the other hand, we have the San Javier Airport, which is a local airport. The transport available from there to Murcia is by car, taxi or bus. Since it is closer than Alicante, a typical taxi ride should take about 46 minutes to arrive.
Buses from the airport usually link with Murcia through bus Line 73, also referred to as the Latbus airport coach. It takes approximately 1 hour for a bus to get to Murcia.
If you desire a little flexibility and freedom of movement, the two airports offer a variety of car hire companies where you can get a vehicle and cruise your way there. By hiring a car, you'd be in a better position to explore Murcia's vast scenery, including its nature reserves, historic towns, and stunning coastline.
Getting to Murcia by train, car or bus
While planes are, by far, the fastest means to get to Murcia, you can still get there through a series of trains, buses, or car rides if you are traveling within Europe. This might take a significantly greater amount of time, but it really depends on where you are.
For instance, if you are somewhere within Spain, these options are quite viable. A direct train to Murcia from Madrid takes about 3 hours and 31 minutes. At about 396 kilometers, it would take you 3 hours and 42 minutes if you drove there.
What to see in Murcia?
The origin of Murcia dates back to the 9th century, where it was founded by Abd ar-Rahman II. It has since then been influenced by vast Christian and Muslim legacies, which contribute to its overall architecture. The city is riddled with picturesque historic buildings and masterpieces, including a series of churches that used to be mosques and, of course, its prized cathedral.
The cathedral features a combination of cultures and styles, which are impressive, to say the least. It features a whopping 23 chapels, all of which are different. This way, you can get a taste of something different to explore.
A few other ancient religion-affiliated gems you'll spot in the city's old quarter include the convent church of Santa Ana, the bishop's place, as well as the San Miguel church, each of which has its own historical significance. Most of them date back to the 15-18th centuries.
Real Casino de Murcia
The Real Casino de Murcia is also a monumental sight to behold – and a really vibrant section in the city center. Its halls are adorned with sculptures and paintings from sculptures and painters in the later 19th century. Currently, the building hosts cultural activities and conferences.
Beaches in Murcia
As if that is not enough, the city shares a piece of the 250 km coastline of Costa Calida, which is what makes Spain such a popular holiday destination. You'll find in Murcia a series of rugged coastlines, seaside towns, crystal waters, unsullied sandy beaches, and romantic coves to explore.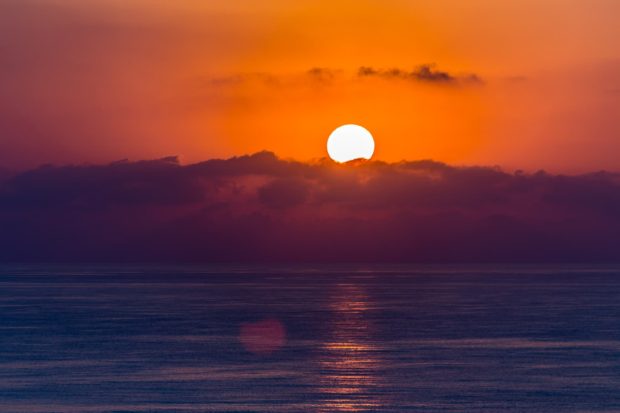 What's even better, its beautiful beaches are just a mere 40 minutes' drive from the city. Hotels that are between the city and the beach will let you have the best of both worlds.
Accommodation in Murcia
Because of its irresistible appeal, tons of traveler's swarm into the city every year. And for this reason, there are plenty of nice hotels in Murcia. However, because of its location, services, and overall unique features, none stands out quite like the Catalonia hotels.
Catalonia Conde de Floridablanca
Located just a short distance from the main city, the Catalonia Conde de Floridablanca is one of the older hotels in the town. In fact, it was at this very hotel that a group of delegates signed the land's pre-autonomy charter back in 1978. However, at a glance, you would never tell the hotel dates as far back.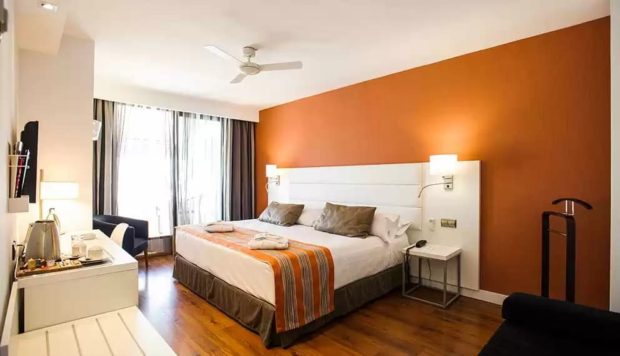 Thanks to a series of makeovers, the hotels' facilities have been updated to give them a more contemporary appeal. This includes modernized interior fittings and technological tweaks like flat-screen TVs and high-speed Wi-Fi. The hotel also boasts a series of function rooms, a gym, 2 meeting rooms, and a gourmet corner, making it perfect for vacation as well as work.
A sample of their traditional cuisine and tapas from its Gourmet Corner will have you prepped up and ready for the day. Thanks to the hotel's proximity to the center of Murcia City, it will only take you 5 minutes to walk to the cathedral, leaving ample time to stroll through the rest of the town. Most of the other prominent sites are only 10 minutes' train rides.
Right around the hotel, you'll also find the Floridablanca Garden, which is also a good place to take a stroll with the kids and view its aquarium. At the end of the day, you can regress to the comfortable confines of your hotel room and maybe even sip a cocktail on the hotel's terrace.