Spanish tapas are very well-known across the world, but Catalonia has a distinctive culture and rich history heavily inspired by the neighboring cities (Italy and France). One of Barcelona's greatest and main attractions is enjoying a variety of Catalan cuisine. Therefore, if your next trip leads to Barcelona and you would like to try authentic local food, check out the seven best Catalan dishes you should try at least once.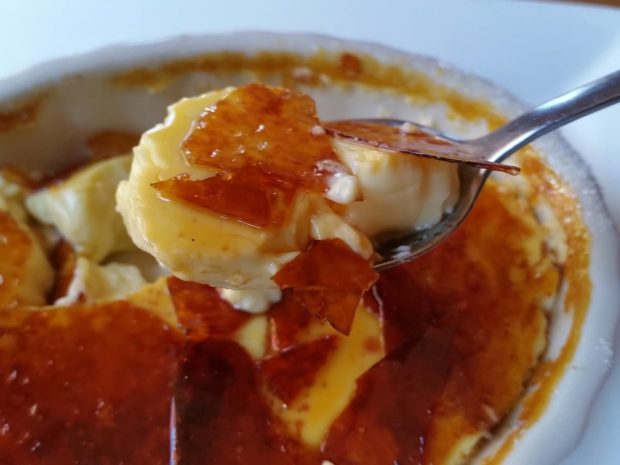 Pa amb tomàquet
Bread with tomato is a popular, simple, and traditional Catalan food. It will only take a few minutes to prepare this bread with tomato. The whole preparation involves bread slices, toasted or not, rubbed with some olive oil, salt and mature tomatoes.
You can get this amazing dish with roasted vegetables, cold meats, or marinated fish alone or with anything you feel like eating. The most suitable bread used to prepare bread with tomato is a rustic bread variation called pagès bread which comes from the rural villages of Catalonia.
Escalivada
It is among the best and most symbolic starters you can enjoy in Catalan cuisine. Onion, aubergines and red pepper are all peeled and chopped into tiny strips, mixed and roasted in the oven to come up with this magical dish. Salt and olive oil are added as dressing. You can get this starter either with anchovies or toasted rustic bread.
Esqueixada de bacallà
It is a light and fresh starter that is prepared using olives, tomatoes, roasted pepper, onions and shredded Salt Cod. The dressing is done using salt, olive oil and vinegar. If beans are added to the mixture, you will get a cold salad called empedrat, suitable for summer time.
Hard-boiled eggs are among the popular ingredients used to prepare the dish. The name of the dish came from esqueixar, a Catalan word that means to shred or tear apart. The name came to be since the fish used to prepare the dish is shredded rather than cut.
Arròs negre
Sometimes this dish is called Paella Negre, but it is not paella. Preparation is quite similar, but some ingredients, like black rice, are not used in making arròs Negre (normal rice is coloured with squid ink).
Seafood paella shares some characteristics with this dish, like the color of the rice. The black-coloured rice is traditionally prepared with olive oil, peppers, a seafood broth and squid. Some hotels will add extra seafood like shrimp and crab to modernize the dish.
Canelons
This dish dates back to the 1920s and was inspired by the cannelloni (Italians). Thanks to the trade between the Catalan and Italy, the dish came to be. This Italian-inspired pasta dish is similar to lasagne.
It is prepared using pasta tubes stuffed with meat and served with creamy béchamel sauce. You will enjoy this dish more when you visit Barcelona around Christmas. The meat used inside the pasta tubes can differ depending on the customer's needs.
Crema catalana
It is one of the most famous and used desserts in Catalan cuisine. It is a tasty cream, just like custard. This Catalan dessert is prepared with egg yolk (used to make the soft cream) and caramelized sugar glaze to create a crunchy contrast. It is cooked inside a water bath in the oven. The top is torched and doused with sugar once it is out of the oven.
Fricandó
It is among one of the most tasteful stews of veal filets in Catalan cuisine. Veal filets are softly cooked using a sauce. The sauce is made of vegetables and mushrooms and topped with almonds, chopped garlic and parsley. The dish is accompanied by a local mushroom acquired in the area, like ceps, moixernons, girgoles, rovellons and cama-secs.
Sliced beef is seared in olive oil and butter and covered in flour stewed in white wine with a few mushrooms. It is prepared a day before it is served.
Where to stay in Barcelona
Barcelona is among the unforgettable cities that offer great Catalan history and dishes. There are plenty of hotels in Barcelona that can offer the comfort most visitors want. The good thing about the hotel choices in Barcelona is that they come with unique tastes and budgets.
Next to the Portal de l'Àngel stands the building that will make your stay in Barcelona worth your while: Catalonia Catedral hotel.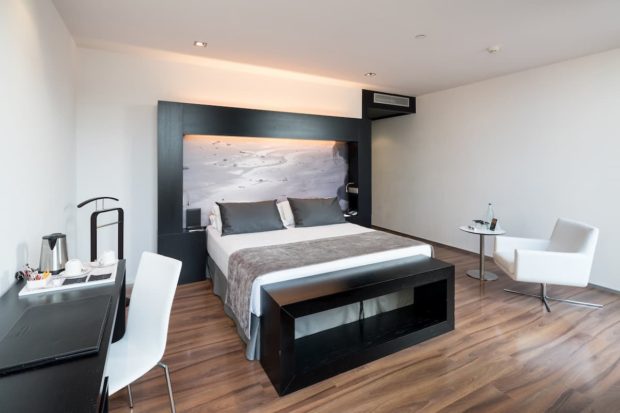 The hotel, which is part of the Catalonia Hotels & Resorts chain, is a renovated modernist building, is located in Barcelona Gothic quarter, next to the Cathedral and Plaça Sant Jaume, and close to Ramblas and Plaza Catalunya. Being hosted here, you are just a few minutes away from Liceo Theatre and the Boquería Market, among other tourist attraction areas like Barcelona city hall and Plaza del Rey.
This 4-star hotel built in 2009 has an inner patio with a Japanese garden and an indoor terrace showing a mural representation of the outstanding gothic church and eye-catching interior décor. Also, you can have a try at the most delicious dishes in Ascent Restaurant, on the first floor of the hotel.
Also, if you are looking for something nearer the city center, you could have a look at other hotels, such as Catalonia Gracia, Catalonia Ramblas, Catalonia Gracia and other hotels in Barcelona.
As you have seen, above there are just a few Catalan dishes you can try while in Barcelona to complete your visit. Each catalan dish has a different way of preparation that makes them unique and tasteful. Therefore, have you ever been to Barcelona? Is your favorite Catalan dish included in the list? Or which of the dishes would you like to try? Thanks to the rich Catalonia culture and history, you can enjoy these and more Catalan dishes.