The northern Portuguese city of Porto has changed a lot in recent years and it receives more and more awards as a tourist destination as each year goes by. So, why should you head to Porto on holiday and where are the best neighborhoods for your stay? Find out more about Porto with our guide to the best neighborhoods in Porto which will help you decide where is the best place for you to stay in this fantastic northern Portuguese city.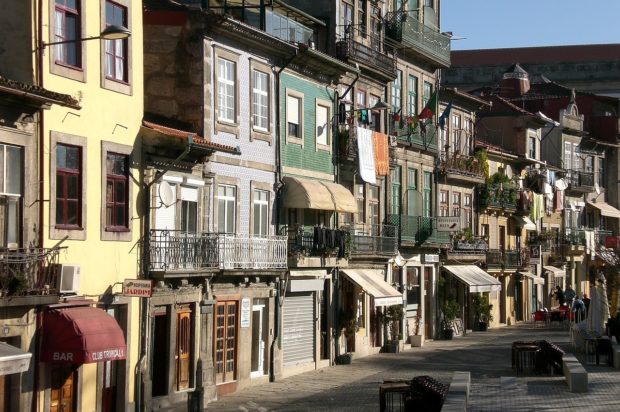 Aliados
Located in Porto's town center, this famous neighborhood is the place to go to check out the city center. From famous local restaurants to high-end international shops, it is a central part of Porto's cultural and touristic scene. It's where the locals head to for the city's favorite festival in June – São João – which comes complete with fireworks, music and much merriment.
Bolhao
The Bolhão area is centrally located for great shopping in Via Santa Catarina, good cafés and the famous Mercado do Bolhão. The market has undergone a complete renovation recently and is the place to go for fresh fruit, vegetables, conserves, meat and fish.
Foz do Douro
Hop on an old-fashioned wooden tram and take a ride along the River Douro's banks to enjoy the sand and sea views in upscale Foz. Enjoy a stroll through the famous pergola along the coastline and pop into one of the cafés or restaurants en route, which serve excellent local and international cuisine all year round.
Cedofeita
Head here for great bars and the local art scene which has flourished in recent years. Rua Miguel Bombarda is the street to go to for art galleries or handcrafted souvenirs at the Saturday Porto Belo Market. This area is a short walk from Livraria Lello or easily accessible by local bus. You can also check out the Palacio de Cristal's gardens for some time away from the hustle and bustle of the city center.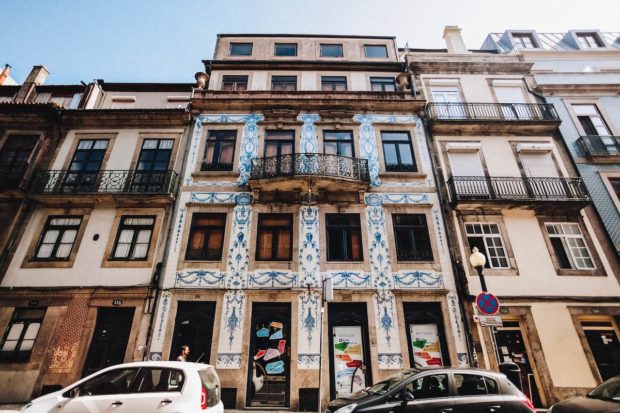 Boavista
Slip away from Porto's tourist crowds and enjoy some time in this neighborhood with a short metro ride to Casa da Música metro station. Mercado do Bom Sucesso is minutes from Casa da Música on foot and serves fantastic food, coffee and wine, or head to Parque de Serralves, for contemporary art exhibitions.
Vila Nova de Gaia
Home to one of Porto's most famous exports – Port wine, this neighborhood is just across the River Douro from Porto. Cross the Ponte Luís bridge on foot or by metro to enjoy both sides of the river. Spend some time in the Port houses or take a trip down the river on one of the many river cruises to enjoy a view of the city from the water.
Sé
A visit to Porto is not complete without a visit to the city's cathedral. Se is the highest point in Porto for great views out over the River Douro. This part of town is less than ten minutes walk from the central São Bento station and is home to old houses with medieval architecture and lots of alleys which wind down to the riverfront.
If you are really in Porto, do not miss this article about the ten best things to do in Porto. Also, you can visit our guide about what to do in Porto in two days.
Where to stay in Porto
When it comes to hotels in Porto, there are plenty of fantastic neighborhoods in Porto to choose from.The four star Hotel Catalonia Porto has an enviable location near to Praça da Batalha in the heart of the city, minutes from São Bento train station and Via Santa Catarina, Porto's main shopping street.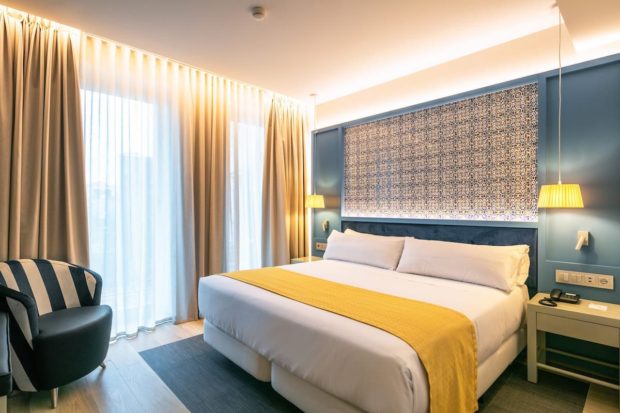 The hotel Catalonia Porto is one of a group of listed buildings in this historic part of Porto, with architecture which dates back to the 18th century. It is just five minutes from Porto's cosmopolitan Ribeira district (declared as World Heritage Site), along the River Douro which boasts fantastic restaurants and bars with wonderful views of the Dom Luís I bridge, a Porto landmark.
I hope you have enjoyed the article about the best neighborhoods in Porto. Whether you prefer upscale Foz or the views from Se, Via Catarina's shopping opportunities or culture at Serralves, Porto is the perfect place to visit for art, local and international cuisine or simply to take some time out.