Whether you're a regular traveller or you only travel once or twice a year, you might be wondering if there is a late check out meaning for you on your next trip or holiday. Here is our guide to both early and late checkouts and the advantages they have for you as a guest as well as the hotel.
Late Check-Out meaning
Hotels normally schedule check-out around midday to give them time to clean the hotel room, check that nothing has been left in the room and sign the room off on their cleaning rota. Late check out enables guests to check out later than the hotel's standard check-out time, giving guests the opportunity to take a shower after an early meeting, relax after a late night, or have some time to pack their suitcases at a leisurely pace. A hotel late check out gives a guest flexibility and added value as part of the hotel's overall service. It can typically be agreed for 2 p.m., or in some cases, even later such as 6 p.m. Many hotels now offer this service, if a guest requests it in advance.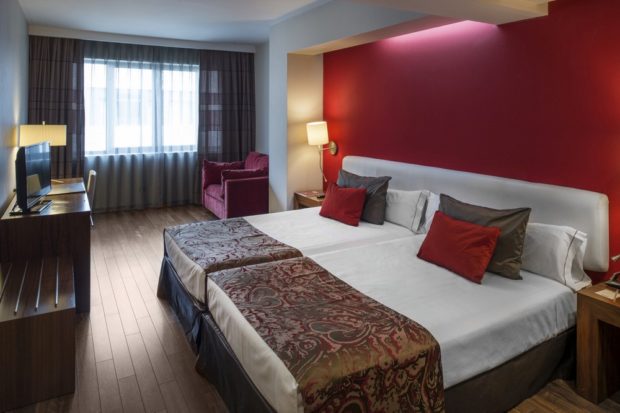 Business meetings
A stay in a hotel for work with business meetings then a late dinner might mean a guest wants to request a hotel late check out for the next day, so they know they can leave room late and get ready the next day at their leisure.
A holiday with family could mean a guest wants to use the hotel late check out service. No matter where a guest is staying, whether it is on business, on holiday, or just for one night en route to somewhere else, this service is particularly useful. Guests can speak to the staff at their hotel and if available, agree a time to leave hotel.
Early Check-In meaning
Of course, we have the opposite of late check-ins with early check-ins which is another travel service offered by many hotels nowadays. An early check in is a service which offers guests the possibility to check in to the hotel and their room before the standard check in time, which is normally between 1 p.m. and 3 p.m. in the afternoon. Guests might arrive in the city on an early flight and be tired from travelling, or they might want to leave their luggage at the hotel before heading out to explore for the day, or to an important meeting that has been scheduled in the morning. Early check in what it means may be slightly different for each guest, but all will agree that it is an added flexibility for their stay.
Added convenience
Convenient services such as early check in hotels can be arranged according to daily hotel routines such as cleaning routines or low and high seasons in the hotel's booking calendar. A hotel doesn't simply change the sheets after a guest checks out. Bathrooms, floors and other surfaces are cleaned, minibars are refilled, glasses are replaced and amenities are replenished. However, should a guest request to arrive early and access their room, where possible hotels will often try to arrange it, allowing guests to check in to a room which is already clean and available before the standard check-in time.