When the sun goes down, the party in Punta Cana is just beginning…
One of the most visited destinations in the Caribbean is Punta Cana in the Dominican Republic, not only because of its beautiful beaches, this small piece of land also offers the best night entertainment.
There is no doubt that in Punta Cana you'll find the best places to party. The city considers all budget ranges and serves particular kinds of tastes and environments, offering different music genres. Thus, bars, clubs, and discos in this area are suitable for anyone who wants to take a social drink or break the night dancing.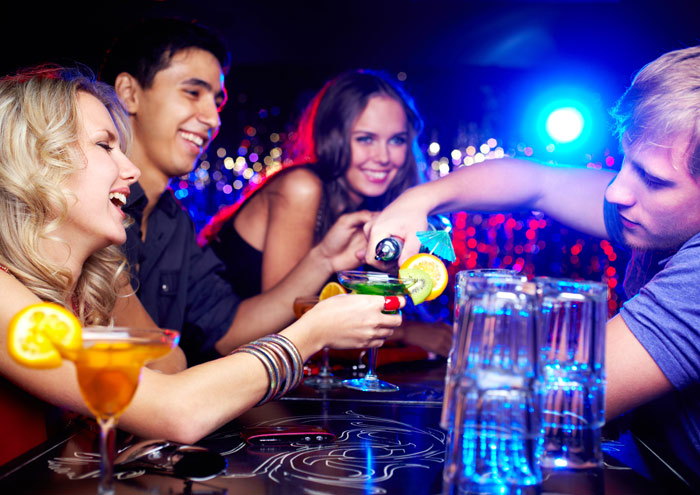 Currently, along with its 30-kilometer coastline, you'll find a big collection of nightlife entertainment, including restaurants, bars, discotheques, concert places, among others. We did our homework selecting the best places you must visit in your next visit to Punta Cana.
1. Coco Bongo
Many of the popular bars are in Downtown, Coco Bongo is one of the most famous establishments in the area. The spectacular live performances and its vibrant atmosphere created with lights and sounds, make this place a must in your visit. The party here is until dawn and there's no way to leave the premises without ensuring unforgettable memories with the amazing show performed night after night.
It is the third establishment, the first outside Mexico. The shows include professional acrobats, dancers, and actorscombined with impeccable lights and sounds with projected images that evoke the Broadway or Las Vegas style. Coco Bongo becomes wonderful for its live music and its international stars imitators making references to famous films.
Adding to this the magnificent interior design that allows each viewer to enjoy the show from anywhere in the place. Coco Bongo is open every day of the week and whatever we can tell you, it would not be enough, you have to experience it and enjoy it.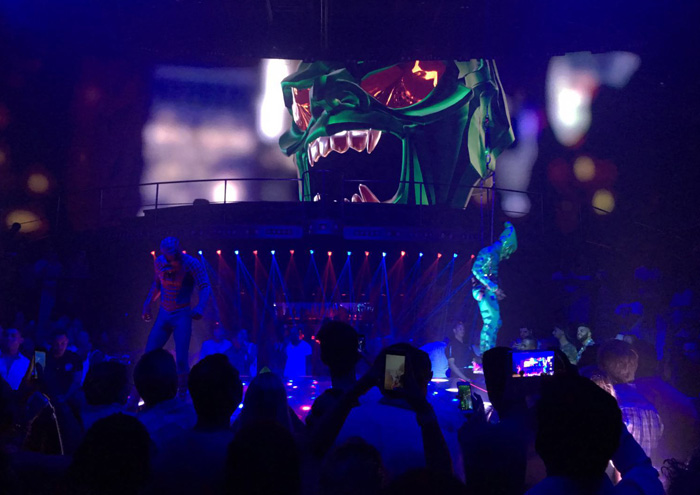 2. Kviar Show Disco & Casino
A great place for everyone opened since December 2015. This club is a reference for parties and shows in the area of Cabeza de Toro, it is the ideal place for teens enjoying spring break time, for groups of friends searching for adventures and couples living their honeymoon. Kaviar Show Disco & Casino is great for dancing a variety of rhythms that combine DJ beats with Dominican music like merengue, bachata, and salsa. Generally, it all starts betting on luck at the poker tables and continues dancing until dawn.
Kviar Show Disco Punta Cana is famous for hosting the best parties and shows with the best international music, amazing DJs, urban artists and of course, with the great regional music that will make you vibrate all night and live a unique experience.
3. Jewel
Jewel established itself as one of the hot spots in Punta Cana. It is located inside the Plaza Palma Real Shopping Mall, it has three floors and over 10,000 m2 of surface decorated at the forefront. The modern equipment includes 315,000 LED lights, 60 Elation (robotic heads), 7 lasers and 12 guns led by Cryo Blaster. The areas are distributed in the main ballroom and conservatory Retro Tech, decorated with elegant tables overlooking the runway and stage.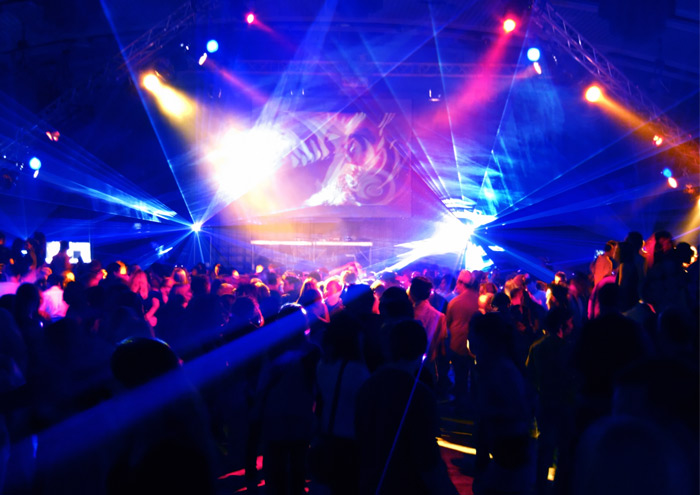 4. Imagine Punta Cana
This club has become the meeting point of fun and best service. The focus shines through the system of interconnected caves where it is located and that allows you to maintain the status of glamor and exclusivity. Each of the caves has its type of music and DJ, dance floor, and special atmosphere.
Imagine Punta Cana has a capacity of three thousand people, mixing dance hits of the moment, electronic music, and commercial pop.
5. Pearl Beach Club
Discover the most exclusive beach club concept in the area. Pearl Beach Club is the perfect combination of music, atmosphere, culinary delights and freshness. It is surrounded by palm trees, hammocks, and Bali beds with jacuzzi that inspires you to spend the day with friends and stay away completely from the stress of the city.
Its restaurant has a special menu with delicious options, also we suggest the sushi bar. An exclusive place for fusion of sensations, luxury, fun, tasting flavors, music, and entertainment. In the evenings you can enjoy parties and shows with music that will make you dance and have fun.
Visit Pearl Beach Club and be pampered by a team of professionals who love to see you smile and enjoying life in the Caribbean.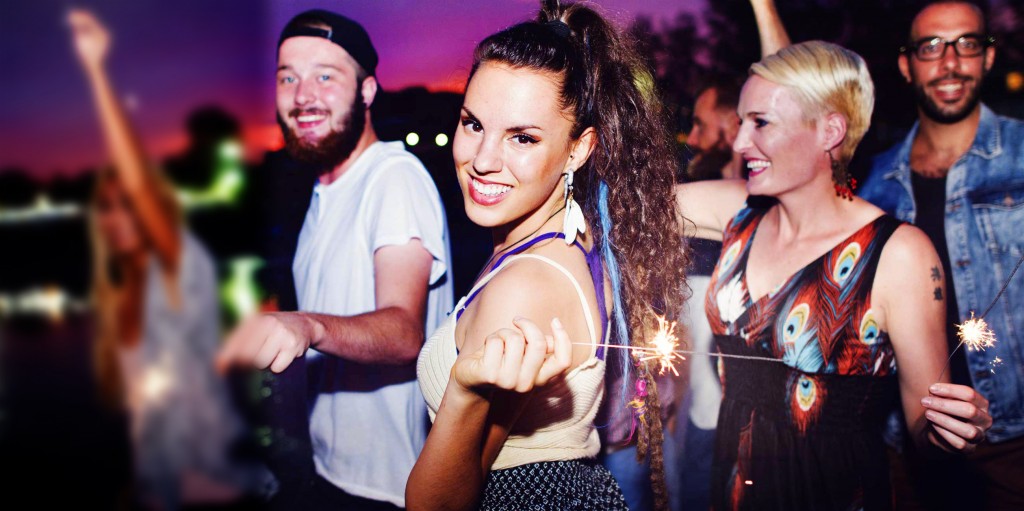 6. The Kan Drink House
Known for performances by artists like Mozart La Para and Vakeró. A different drink house that offers all kinds of cocktails to consume inside or to take out. It is located at España Avenue in Bavaro and handles low prices. It is more focused on Latin music, with salsa, merengue, bachata and some pop music.
The concept is basically like a Liquor Store, a Dominican style bar where you can buy beer or a bottle of your favorite drink while the waitresses get you glasses, ice, and the best cool attitude.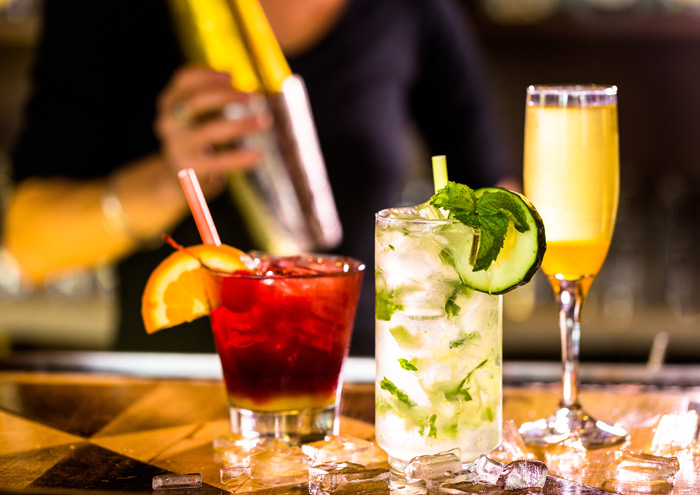 7. Legacy Disco
Wrap yourself in an atmosphere of exclusivity, the club has 15 elegant VIP areas, 5 VIP Plus areas, designed with the highest quality standards, also you'll get an amazing service provided by their trained staff.
Legacy Disco is located on the premises of Casino Avalon in the Bavaro-Punta Cana area. Its classification lies exclusively by the musical mix by four resident DJs and presentations of national and foreign artists. Every day you can find Caribbean rhythms and international beats from 11 pm until dawn.
8. Oro Nightclub
One of the best places to spend your evening, dancing and having fun. Located in the Hard Rock Hotel Punta Cana, it impresses even the most knowledgeable club and it has an international level class. It offers a huge LED wall system that dances with the music!
The spaces at Oro Nightclub allow you to see from any area the DJ booth and get easy access to the dance floor from its three luxurious bars. This space has become the benchmark for holding international artists concerts. Also, it stands out for its atmosphere and their entertainment team.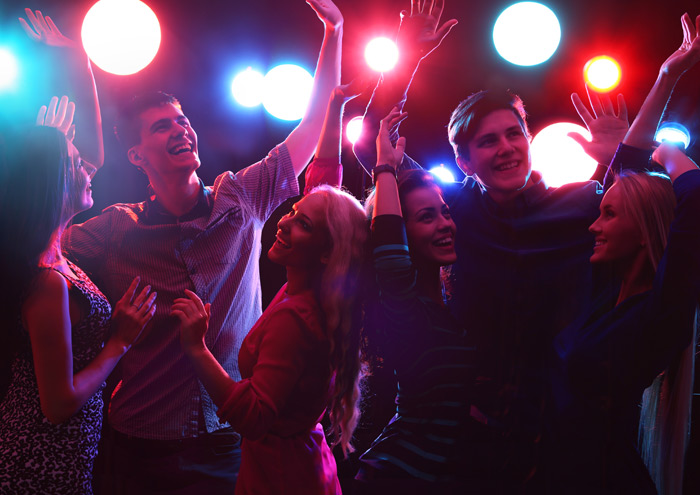 A night in Punta Cana is an experience you do not want to miss!