The list below will give you an extensive guide to the best Berlin Christmas market you should visit. Christmas may feel like a short season in a city that spends almost half the year in winter: you only have a month to fit in as many festivals as you can from the day the market opens. The activities include buying gorgeous, expensive Christmas gifts, getting mulled wine, eating sausages and shopping for handmade ornaments and crafts.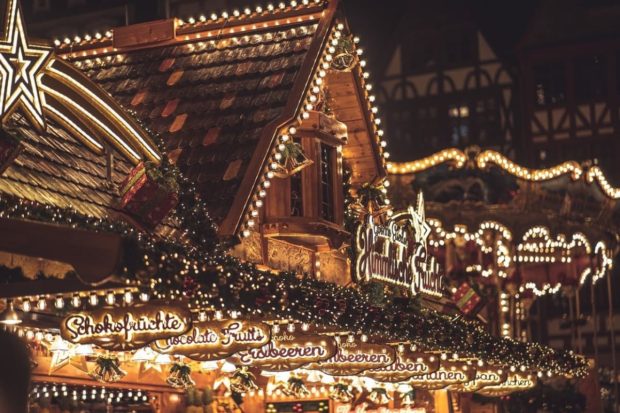 This sounds like a perfect idea for Christmas, especially if you are in Berlin. You only need to know the available Christmas markets in Berlin.
Charlottenburg Castle Christmas Market
The Christmas market at Charlottenburg Castle is one of the most famous markets you should visit in Berlin. It is right in front of the Castle, offering more scenic places to view as a Christmas gift.
The pyramid at the palace's main entrance forms the main attraction of Charlottenburg Castle market alongside the romantic tree glow thanks to the sophisticated and colourful lighting installation on the Castle. Also, the winter forest near the Castle's orangery is the best attraction for children, offering a carousel, air swing and a small railway. The market offers various art and craft and amazing culinary treats. You will enjoy tasteful food, from roasted chestnuts to Hungarian langos.
Gendarmenmarkt Christmas Market
It is one of the best and most famous Christmas markets in this amazing city, and for a good reason, it is centrally located. Weihnachtszauber at Gendarmenmarkt is Germany's most beautiful town square (Weihnachtszauber means Christmas magic).
The market is set outdoors, surrounded by historical buildings (the Franzosischer Dom, Deutscher Dom and the Konzerthaus). It is characterized by small tents with more than 1000 light strings, attracting 60000 visitors yearly. This Christmas market consists of many exhibitors, from glassblowers, jewelers and candle makers to milliners, embroiderers, ivory-carvers and origami masters.
Potsdamer Platz Christmas Market
The market offers something most Christmas markets don't: amazing activities for people who arrive early in the season. You can enjoy a 40 x 13m ice rink and Europe's largest slides, with panoramic views over the Brandenburg Gate.
As December approaches, the whole area transforms into the largest winter wonderland in the city: mouth-watering delicacies, light and sweet music. The market sells anything from textiles and leather to crafts and other gifts. You will meet skilled individuals like basket makers, woodcarvers, bakers and potters.
Kaiser Wilhelm Memorial Church Christmas Market
There is no place better to visit in West Berlin than the Kaiser Wilhelm Memorial Church market if you want to do some Christmas shopping. This Christmas market is unique considering the fact that it is just at the foot of the famous Kaiser Wilhelm Memorial Church and conveniently located in the middle of Berlin's top shopping area.
You will never go home empty-handed as the market contains unique Christmas decorations, delicate accessories, ornaments and kid's toys. Also, the market offers something to eat and drink, from candied fruits, sweet waffles and grilled sausages to mulled wine, hot chocolate and roasted almonds. Kids will enjoy the beautiful carousels around this Christmas market as adults walk in the cool atmosphere with a 20m high Christmas tree.
Where to stay in Berlin
The first Christmas market in Berlin opens around 22nd Nov 2021. If you are spending a day or two or a week in any of the markets, you will need a place to rest at night, and nowhere is better than Catalonia Berlin Mitte Hotel. You can enjoy your first Christmas experience in the market while having a good time in this Catalonia hotel.
For a small presentation, Catalonia Berlin Mitte was opened in Feb 2014 and is centrally located in the Mitte district. Therefore, it will only take you 10-15 minutes to walk from Museum Island and a maximum of 20 minutes from historical Nikoleiviertel (an entertainment area with lots of restaurants) and Alexanderplatz. Heinrich Heine metro station is just in front of Catalonia Berlin Mitte hotel. Also, the hotel is characterized by a unique lifestyle charm that comprises raw walls, floor graffiti and industrial style.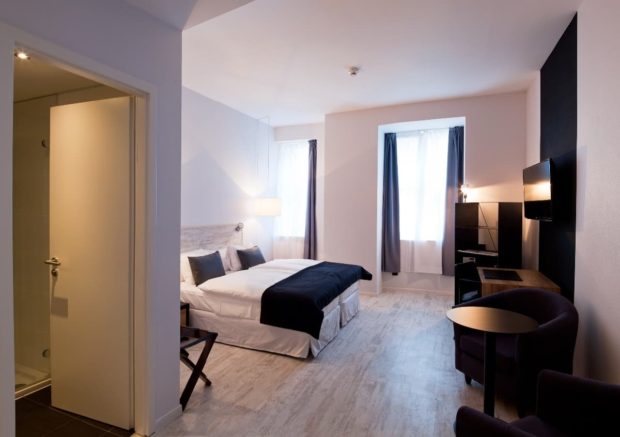 Your stay will always be treated with high quality services considering the availability of 131 spacious and safe rooms with a minibar and flat-screen TV each. The hotel also has free Wi-Fi from anywhere in the compound, a cocktail bar, breakfast buffet, two meeting rooms and an internet corner in the lobby.
Thanks to the scattered Berlin Christmas market in the entire city, you will enjoy the Christmas season. Each market offers something different and unique every Christmas season. Some will open on 1st Dec while others will open at the end of November, so you have plenty of time to enjoy all of them. And, if you are interested in visiting other christmas markets around Europe, do not miss our guide about Brussels Christmas Markets.