From boutique winery produced oil to everyday high street oil, Spain is the perfect place to indulge your store cupboard. It is the world's biggest producer of olive oil, with a large percentage of olives grown in Jaén and Extremadura in the south of Spain. You can find both artisanal and mainstream brands of oil at small shops and supermarkets for both cooking and simply dipping in freshly baked bread. Don't forget to pour a generous portion on your bread at breakfast time as you enjoy pan con tomate with a café con leche – available in most cafés and a true taste of what the locals eat!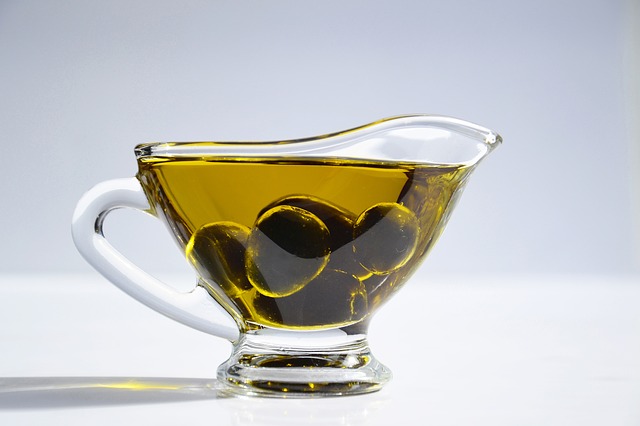 Spain is, of course, synonymous with red wine and white wine. Famous Spanish wine regions include La Rioja, Ribera del Duero, La Mancha and Rias Baixas in Galicia. From red to white wine, or sparkling Cava which is made near Barcelona, you are guaranteed to find a Spanish wine that you will enjoy whilst shopping in Spain. One of the best souvenirs from Barcelona, this local fizz is the ideal wine to save for a celebration, with both everyday and vintage wines available. Buy from the wineries themselves for an insight into just how this wonderful sparkling wine is made.
Still thinking of our appetites, jamón iberico served in Spanish ceramics is next on our list of must-buys. Available sliced or whole, this cured ham made according to both tradition and strict regulations is found in Spanish homes and served up as tapas or on special occasions such as Easter or Christmas. Another delight from Spain to enjoy with a simple loaf of fresh bread and Spanish oil, you can find it in charcuteries selling the best souvenirs from Madrid or in the Museo del Jamón chain of tapas bars, also found in Madrid, if you want to try before you buy.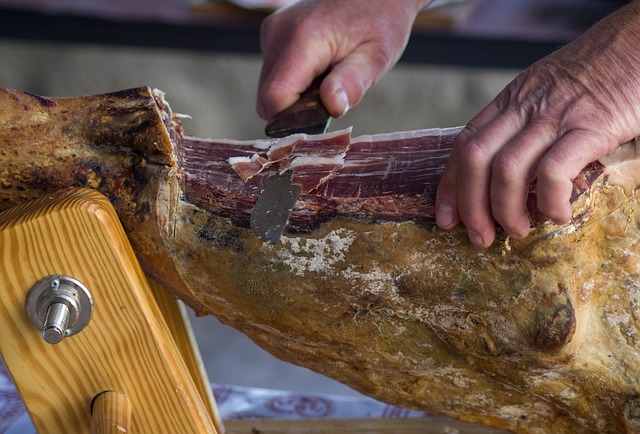 If you are sweet-toothed then an absolute must-buy is chocolate for chocolate con churros. These strips of doughnut-like pastry taste divine when dipped in this thick creamy chocolate. If you're not quite that sweet of tooth then stock up on boxes of artisan turrón. With both hard and soft turrón available, this nougat-like bar of sugar and nuts can be found in Planelles Donat and À la Campana. In Barcelona. These two traditional turrón makers are known for their quality, service and delicious goods!
If you are on holiday in Seville, staying at the Catalonia Giralda hotel, one of the top hotels in the Catalonia hotels group, you can find souvenirs from Seville such as Spanish scarves, shawls, leather shoes and a Spanish guitar. within walking distance of your hotel. This hotel boasts outward facing rooms and a fantastic location near La Giralda and Maria Luisa Park. Seville is the home of Flamenco and you'll find a Spanish flamenco dress or Spanish fan abanico in many of the smaller, family-run shops near the hotel.
For those staying in Barcelona, a customised FC Barcelona shirt can be purchased at the stadium or in many of the shops in the city itself. The Catalonia Barcelona Plaza Hotel, with private parking and a panoramic terrace and Catalonia Born, in a wonderful 19th century building, are the ideal hotels for shopping in Barcelona. Both are brilliantly located near the main attractions. The Catalonia Born, founded in an artistic area of Barcelona, and the Plaza Hotel, located near the fountains of Montjuic. From the luxurious Majórica pearls to more down to earth buys such as alpargatas, a bottle of vermouth, Spanish tablecloths or even the famous Catalan Christmas caganer figurine, you are guaranteed to find them in Barcelona.