Do you have a friend, family member, or colleague who always travels as much as they can? Are you looking for the perfect gift to show them how much you appreciate their love of traveling? Well, look no further. An ardent traveler will tell you there is nothing more important when planning a trip than packing light. The same goes for gifts that are small and compact. Travelers will appreciate a thoughtful gift that fits in their suitcase, backpack or briefcase. Here are six fantastic ideas for gifts for travelers.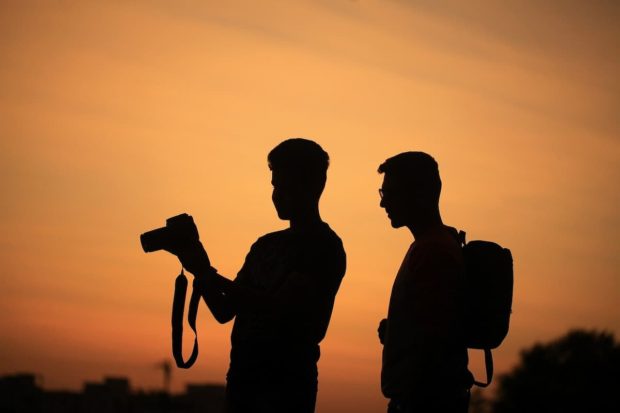 A Neck Pillow
This gift is perfect for the traveler who loves to sleep while they travel. An airplane pillow will help to support the neck and arms while sleeping upright in an airplane seat. There are many different types of airline pillows available.
You might want to consider buying your friend or family member a type of pillow that can be converted into a scarf to keep them warm during the flight.
A Power Bank
The power bank is an indispensable travel companion. A power reservoir charges your travel accessories such as your phone, laptop and camera. You can also give away a solar-powered power bank that recharges the battery when there is sunlight. This is a great gift for the eco-conscious traveler.
Power banks come in many different shapes and sizes. You can choose one that comes in a fun design or has a unique feature. Some power banks are water-resistant, shock-resistant or have a built-in flashlight.
Letterfolk Bucket List Passport Journal
This bucket list journal is the perfect gift for a traveler who has dreams of traveling the world.
The journal features space to write dreams, goals, bucket lists, travel plans, boutique hotels they have stayed in and memories. There is space to write about the reasons why they travel and the places they want to visit. It is a great gift for any traveler passionate about travel as it helps them keep track of all of their plans, dreams and memories associated with travel.Do not miss the article about how to keep a travel journal, it will be inspiring to give the best use of this object.
It's also a great gift for travelers who like to keep a record of their spending while they travel.
Scratch off Map of the World Poster
People often buy scratch off maps for themselves as souvenirs of their travels. Now you can get one for the traveler you know. A scratch off map is a kind of map that has been printed with a layer of black ink. The map has places that can be scratched to reveal the colorful world beneath.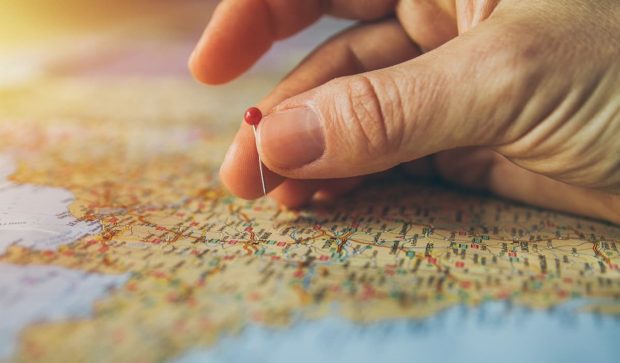 If your loved one is a big fan of maps, they will love this large poster of a map of the world printed on a t-shirt. This is a great gift for any traveler who loves maps. It can be framed and put on the wall in the traveler's home or office after they have enjoyed wearing it as a t-shirt.
A Portable Coffee Maker
A traveler's life may be a chaotic one. They can't always plan their day or route, and they might have no idea where they will be or when they will get to sleep. The portable coffee maker is an excellent gift for any traveler, especially those always on the go.
A traveler's ideal coffee vessel is light, portable, and easy to clean. Coffee is a necessity for most travelers. Luckily, there are plenty of ways to make coffee on the road without relying on coffee shops. From electric coffee makers to manual ones and even portable coffee pods, there's an option for everyone. What's more? They are available in most online stores.
Catalonia Hotels
Are you looking to travel and wondering where to stay? Well, worry no more. The Catalonia group of hotels have got you covered. Wherever you go, you'll probably find a Catalonia hotel.
The chain has more than 74 establishments worldwide. You can find hotels in Spain, in important cities such as Madrid or main points in Barcelona, or coastal cities such as Menorca. Furthermore, if you like visiting Europe, there are hotels in important capitals like Brussels, Berlin and Porto.
Also, the chain has a presence in the Caribbean, Dominican Republic and Mexico, where you will find four and five-star hotels in dream places with top services such as massaging or sauna.
Definitely, for these reasons, Catalonia Hotels have become one of the largest hotel chains in Spain, also for curious travelers.
The hotels are also constantly renovated to ensure that they maintain the charm, glam, comfort and also the sense of history. Besides, they are always anticipating guests requirements and adapting to the latest travel trends. Catalonia Hotels are conveniently located in various cities and have top-notch facilities that you will enjoy with your friends and family as you travel the world.
And there you have it! Those are the top six gifts you should get for a traveler friend. Gifts are a great way to show your friend that you care. Whatever you choose, it should be something that the recipient will use and enjoy. It should also represent who you are as a friend and what you have in common with your friend.