Are you looking for an excellent romantic getaway together with your lover? Well, then, Spain's got it all. The country has majestic cathedrals, lively nightlife, and stunning beaches. With its unique history, culture, and art, you can be sure to find an exciting place for your romantic escape.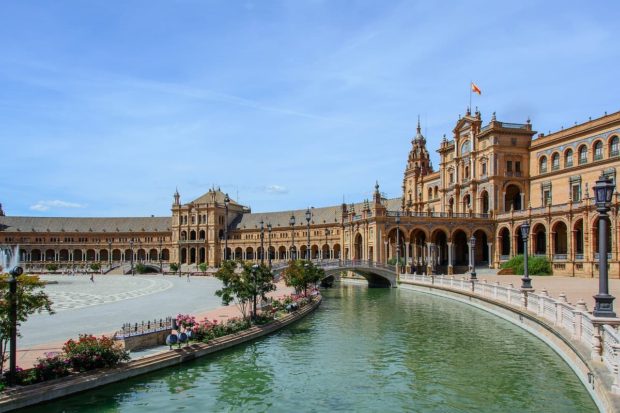 Whether you want to relax, explore, or spend quality time with your lover, there are various places to spark that. Here are some of the best romantic places to go in Spain for couples looking for that unforgettable experience.
Seville
This is a beautiful city in Andalusia and a great romantic place for couples. Also known as the "City of the Romance", it is the perfect place for a romantic getaway and you can do a lot of things in one day in Seville. Together with your partner, you will enjoy beautiful evening walks as you listen to guitars playing on the streets.
A visit to its iconic landmarks, such as the Metropol Parasol, and the Cathedral, will be a remarkable experience. The Metropol Parasol is an archeological museum and you will get to learn more about the city's history and culture while the church is among the largest hurches across the globe and the largest Gothic church.
Where to Stay in Seville
While the city has many great hotels, none can beat Catalonia Híspalis hotel. Being a four-star Catalonia facility, the hotel is conveniently located at the city's historic and commercial center, giving you access to all the amenities including executive business meeting rooms.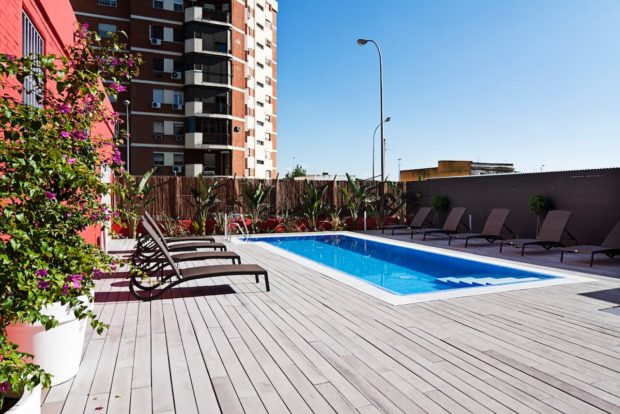 A bus stop outside the hotel gives you full access to this magnificent city.
San Sebastián
This coastal city in the Basque Country has a rich history and culture. The city is a perfect getaway for couples who want to enjoy Spanish culture, food, and beach life. The city has lively nightlife where you can dance to the latest music while sipping a drink with your loved one. You can visit the Guggenheim Museum, an architectural masterpiece famous for its collection of contemporary art.
Where to stay in San Sebastián
When visiting the city, no facilities can beat Hotel Catalonia Donosti. The hotel stands out as it overlooks San Bartolome hill and has a panoramic view of La Concha beach. It is two minutes from the cathedral and offers excellent city access.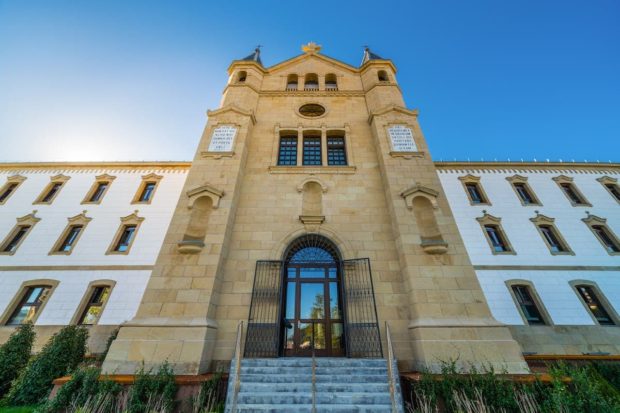 Unlike other hotels in San Sebastián, this four-star hotel is set in a 17th and 18th century convent and contains historical elements protected by Patrimonio Urbano heritage organization. Also, you can enjoy basque gastronomy in Aldapeta Gastrobar.
Salamanca
It is renowned for its rich history, beautiful architecture, and lively atmosphere. You can visit the famous Casa de las Conchas, the well-known Salamanca University or have breakfast with your couple in Plaza Mayor.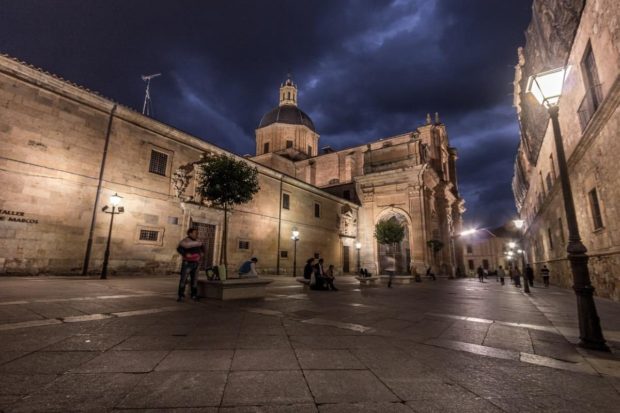 From exploring the city's museums and churches to enjoying its nightlife, it is the perfect place for that romantic getaway you have been dreaming about.
Definitely, there a lot of things to do in Salamanca.
Where to stay in Salamanca
When you're looking for a place to rest comfortably when visiting the city, the Catalonia Plaza Mayor Salamanca Hotel is the ideal choice. Being in Plaza Mayor, the hotel is around eight minutes walking time to the University, the Casa de las Conchas, and the Cathedral.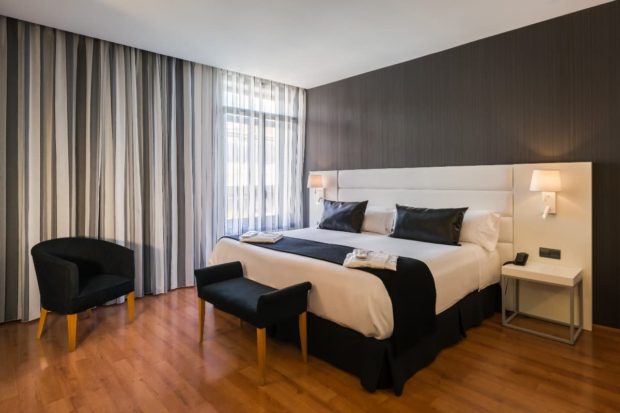 Located in the city's heart, the four-star hotel offers easy access to all the attractions that the city has. It is among the best hotels in Salamanca and ensures a luxurious experience with your lover.
Granada
This is the largest city in the southern part of Spain and a great romantic place for couples. Besides being a great tourist destination, the city has a rich history that will fascinate any history enthusiast. You will get a chance to visit La Alhambra, which is a palace and fortress with Islamic architecture and famous monuments.
Where to stay in Granada
Catalonia Granada is among the four-star hotels in Granada, just steps away from the city's main attractions such as La Alhambra, Mirador de San Nicolas, and Basilica de San Juan de Dios. From the hotel's pool terrace, you and your lover will get beautiful views over Sierra Nevada and the city at large.
Mallorca
This is one of the Balearic Islands in Spain and a romantic place for couples. The city is famous for its breathtaking landscape and is an excellent choice for nature lovers. You can explore the fascinating hiking trails and waterfalls in the mountains or spend some time on the beautiful beaches in the region. Some of the beaches and calas that should be on your bucket list include Cala Agulla, Portals Vells, Playa de Formentor, and Cala Tuent. Don't forget to participate in your favorite water sports activities with your lover.
Where to stay in Mallorca
To enjoy fully Mallorca you need to choose a proper accommodation near the sea, with all the facilities available to make your journey unforgettable.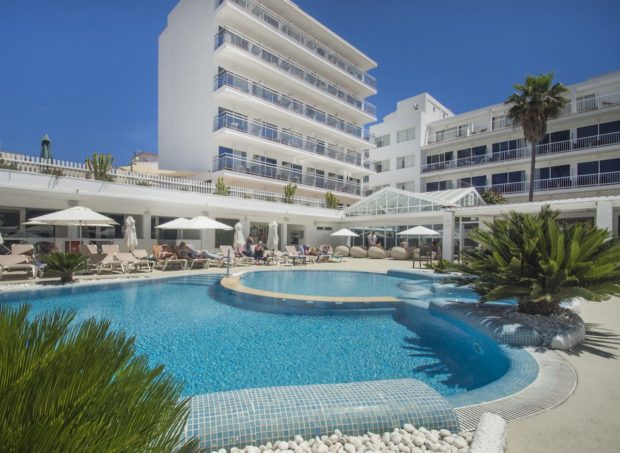 Catalonia del Mar – Adults Only is a four-star resort located in the popular Magaluf area. Visitors get stunning sea views and spacious accommodations. Since it is a seafront hotel, you get access to the Cala Bona promenade by just walking. You will also get views to the sea and exciting attractions such as Cala Millor, Cala Ratjada, Porto Cristo's Caves of Drach, Canyamel, Manacor and Capdepera. By standards, location, and experience, it is an incredible choice to stay in Mallorca.
As you can see, Spain is a beautiful country with a lot to offer couples looking for a romantic getaway. From the stunning architecture, sceneries, to the delicious foods and wines, there is definitely something for everyone. It is the perfect place to escape the hustle and bustle of everyday life and spend some quality time with your lover.