Christmas is a popular time to go on holiday – people are often looking for a way to disconnect from work and the daily routine. Great European cities like Brussels or Berlin are perfect places for a trip, with their festive Christmas atmosphere and the beautiful decorations and lights at that time of year. European Christmas markets, such as Berlin and Brussels christmas markets, can be really magical. Other good options are to get away from it all in nature, although there are also equally interesting exceptions such as a good weekend in the middle of nature, escaping the cold to cosy up by a fireplace, or other fantastic places to spend Christmas as a family.
Are you planning a getaway but haven't yet decided where to go? Fancy a different Christmas with your family in another country? Here are some recommendations to help you to choose the best cities to visit in Europe in December:
Christmas is the perfect time of year to get to know some European cities. They look their best with Christmas lights, have lively Christmas markets, and are full of festivities. A trip to see Christmas markets in Europe could make for a really memorable holiday.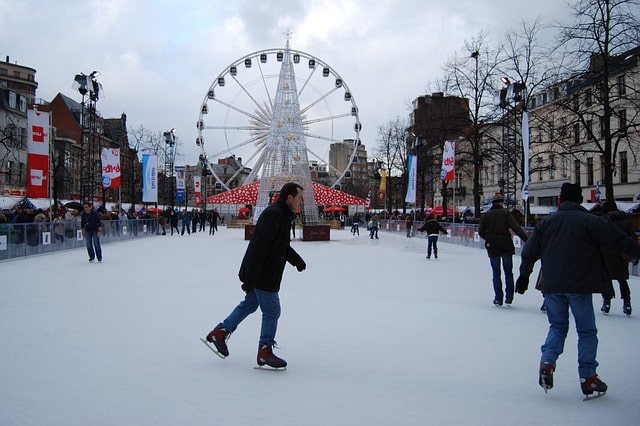 Brussels
If you plan to visit Brussels at Christmas, you will be guaranteed a unique experience. It even smells festive, with the scent of mulled wine and traditional regional sweets filling the air. Buildings are covered in colorful lights and the squares are lively. Brussels Christmas market is spread out throughout the squares, and is the perfect spot to pick up a souvenir of your trip. Do not miss the Plasirs d'Hiver, a winter festival that fills the city from about November 24 to December 31. Make sure you choose a good base to help make your trip a magical success.
A recommendation for a good place to stay in the Belgian capital? The Catalonia Brussels Hotel, located just 10 minutes from the Main Square, is a safe bet, where you'll be comfortable and well looked after.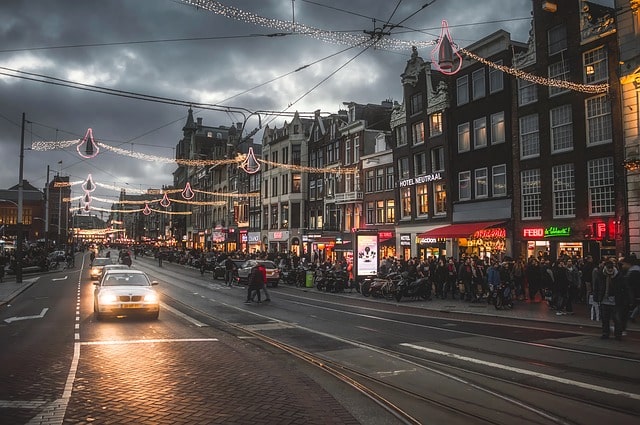 Amsterdam
Amsterdam is another city that really comes alive in winter with festive fun and is very near from Brussels, so you can get there easily. There's more than one Amsterdam Christmas market to check out, but the most exciting is Ice Village, a traditional Dutch Christmas market, right by the ice rink at Museumplein. You can do some ice skating, try the mulled wine and taste all the local foods. Trees and lights make it a beautiful sight. It runs from around November until the end of January. A great place to stay is the Catalonia Vondel Amsterdam hotel, which is perfect for exploring the city because of its central location right by the Vondelpark and the Museumsplein, where you'll find the traditional Dutch Christmas market.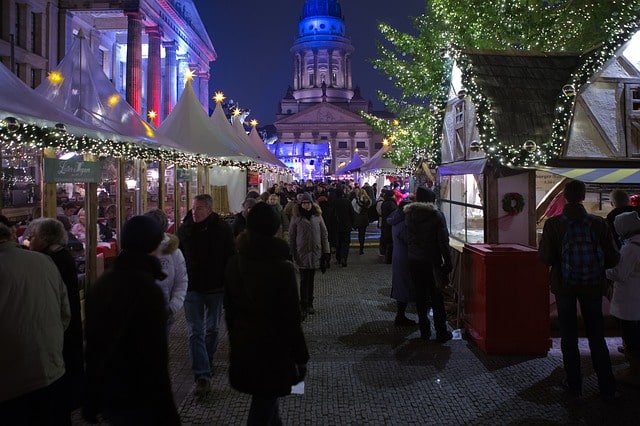 Berlin
Christmas markets in Germany are a big reason for heading there in winter. Berlin is another typical Christmas destination and a wander through the streets will show you why. There's so much to see and do. Whether you're there to see the Berlin Christmas market, or ice rinks for skating, shopping, or amazing food, Berlin really does have it all. For accommodation, try Catalonia Berlin Mitte – it's a great location and fantastic value for money.
Canary Islands
All these gorgeous European capitals can get very cold – unless you're heading to the Canary Islands, most places will be – so don't forget to pack your warm clothes! But maybe you're looking for a totally different kind of winter break?
If so, how about the Canary Islands and in particular, Tenerife, where you can swap snow and ice for sunshine and beaches. You can relax in the comfort of excellent hotels and have a total change of scene. At this time of the year, you'll find nativity scenes throughout the island, and the friendly welcome makes this an unbeatable destination. It's another ideal place to share with your family or perhaps with your friends if you're looking for a different kind of Christmas. Being with people we love, and living our dreams: that's what Christmas is all about, isn't it?