Plan your dream vacation and discover all the novelties that our all-inclusive resorts in the Dominican Republic have to offer. Whether you're looking for a family or romantic getaway in the Caribbean, our recent changes will allow you to enjoy every space of our resorts to the fullest, always seeking to exceed your expectations and make you live unforgettable moments in the Caribbean. 
Catalonia Bavaro Beach & Golf Resort
Discover our modern facilities and delight yourself with the flavors of our new themed restaurant. Keep reading to find out all the details! 
Adults pool
Among the changes that our resort brings for the whole family, the total renovation of the main pool is one of the most anticipated. It has been completely redesigned, with upgrades added to make our guests' stay even more relaxing and enjoyable. 
This impressive 2,000-square-meter pool features a new sun loungers' area and a jacuzzi inside. Its most outstanding features include being covered with dark blue tiles and light blue edges, making it a modern and avant-garde pool.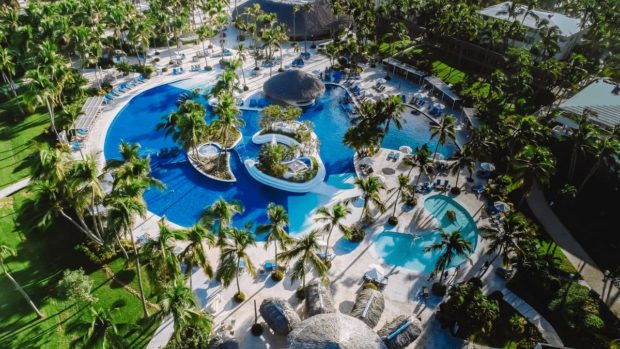 In addition to enjoying the renovated pool, our guests can continue to delight themselves with the incredible variety of drinks we offer at the Margarita swimming bar or enjoy a game of volleyball with friends and family in the area specially designed for this sport inside the pool. 
Ready to take a dip in our large pool? Don't wait any longer and come enjoy a dream vacation in the Caribbean. 
Terrace Restaurant
With the aim of offering a new gastronomic option with a la carte dinner service, Catalonia Bavaro Beach & Golf Resort brings the Terrace Tapas & Lounge restaurant, located in the former Yuca restaurant.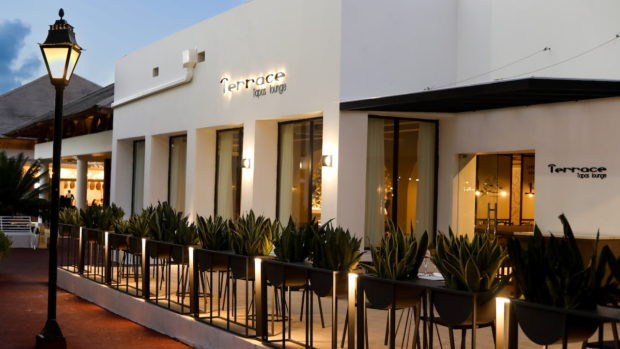 The restaurant features cozy furniture and innovative design and an outdoor terrace with comfortable furniture was created.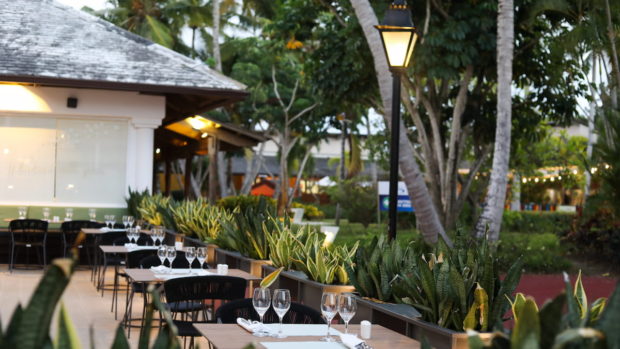 We are convinced that you will enjoy the diverse menu of Spanish tapas, carefully prepared by our chefs with fresh and high-quality ingredients to offer you a unique and authentic gastronomic experience. 
Privileged rooms
To ensure that our guests enjoy the greatest possible comfort, we have increased the number of Privileged Deluxe Jr. Suite rooms, designed to be enjoyed with family or friends.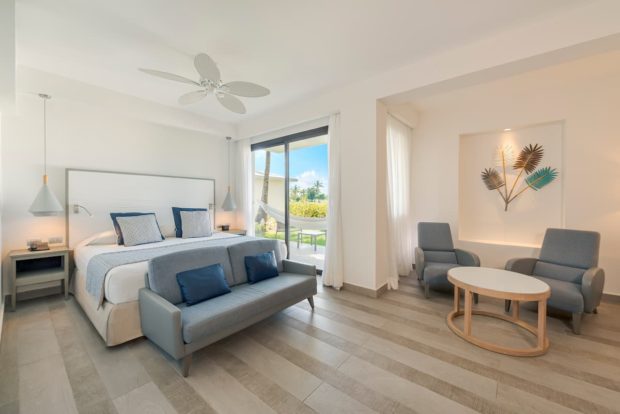 If you are looking for a romantic getaway on another level, we have for you the Privileged Romance Deluxe Junior Suite category, which are characterized by being elegant, cozy, bright and with a newly updated decoration, making them the ideal option to enjoy an unforgettable stay with your significant other.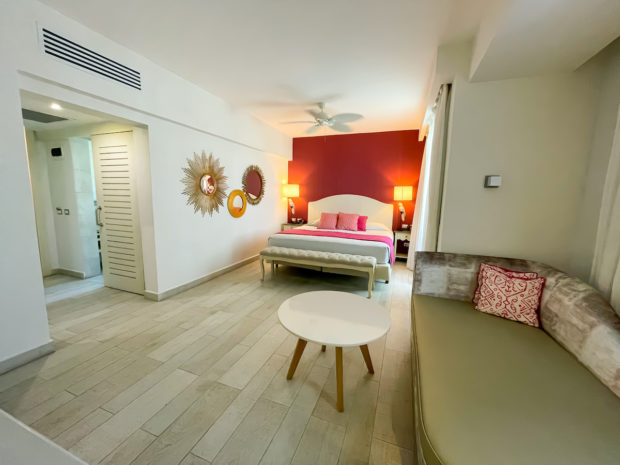 Maloo Bar
With a completely redesigned structure, full of vibrant colors and comfortable furniture to ensure the comfort of our guests, Maloo bar offers a relaxing and pleasant atmosphere with a view of the sea, ideal for enjoying a wide variety of natural juices and relaxing.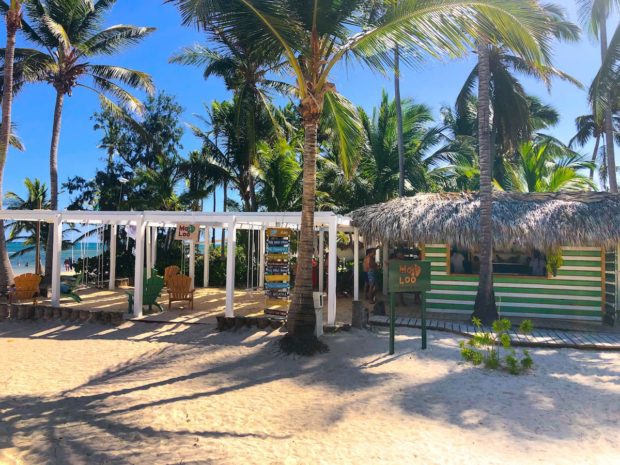 Catalonia Royal Bavaro – Adults Only
The novelties also arrive at our Adults Only resort! At Catalonia Royal Bavaro, learn all about the novelties we have prepared for you. 
Beach Bar
Our renovated Beach Bar is the perfect space to enjoy refreshing drinks and a sushi bar while admiring the beauty of the crystal-clear waters of the Caribbean Sea. 
As part of the changes, we have equipped our bar with new furniture, to offer the maximum level of comfort and relaxation for our guests. We assure you it will be a memorable experience! 
New Food Truck!
Are you in the mood for a tasty snack on the beach during your vacation? Our Food Truck is a novel option that offers delicious hot dogs to satisfy your palate while you relax on the comfortable beach loungers, located right next to the Maloo bar.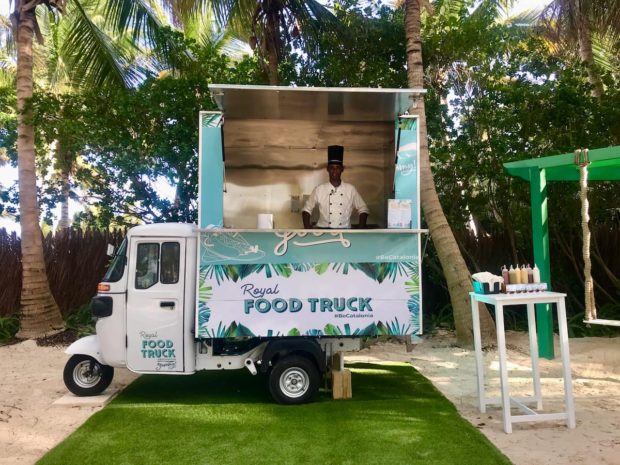 Restaurants
Do you consider yourself a food lover? You will love the delicious gastronomic options we have for you with relocated and renovated spaces in other areas of the resort. 
Trattoria
Enjoy Italian cuisine with exclusive à la carte dinner service at the Trattoria restaurant, which includes a gourmet pizza menu. Located in the former Tao Cat, next to the Margarita Bar.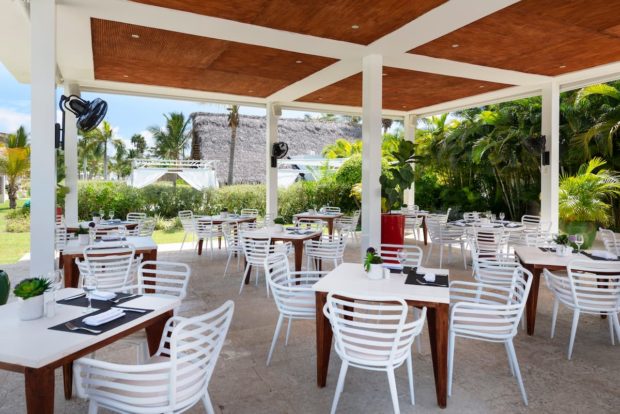 Tao Cat Restaurant
Located in the former Cata Tapa restaurant, the Tao Cat restaurant comes with a wide variety of Asian à la carte food, including a sushi menu.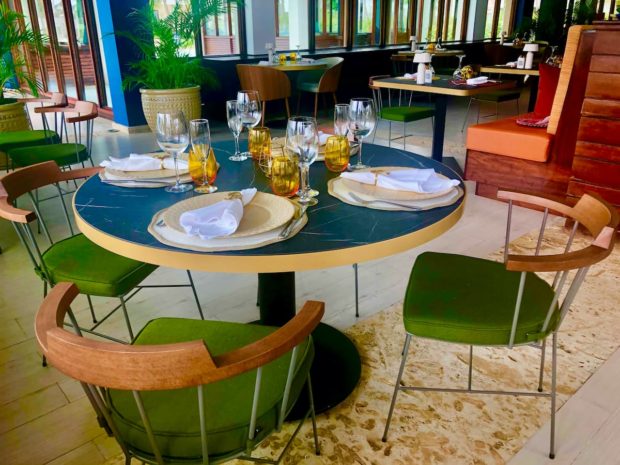 To make your dinner even more enjoyable, we have placed new furniture in spaces designed exclusively for your comfort. 
We are thrilled to share the exciting upgrades and renovations that have taken place at Catalonia Royal Bavaro and Catalonia Bavaro Beach & Golf Resort. From the modernized guest rooms to the revitalized restaurants and bars, we've made every effort to ensure that our guests have the best experience possible. We invite you to come and see the changes for yourself and experience the new and improved Catalonia Royal Bavaro and Catalonia Bavaro. Book your stay now and discover the luxurious accommodations, impeccable service, and unforgettable experiences that await you at our resorts