Mount Teide is a volcano and is the highest natural point on Tenerife and all the Canary Islands and is a very distinctive landmark. You will almost certainly notice the mountain as your aeroplane descends before landing or see pictures of Mount Teide when booking your holiday. You might wonder how to get up Mount Teide; in fact, there are several ways you can access Teide Volcano and witness the spectacular views from its summit. This article will explore the three main ways you can ascend Mount Teide.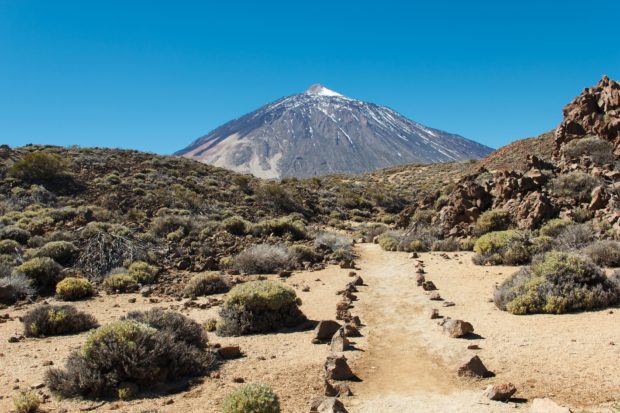 Take the Teide cable car
We advise you to take an early cable car so you can have more time exploring the top of the volcano. The cable car station is located 2535 metres above sea level. The station has a free parking area, so you don't need to worry about where to leave your car. One return ticket costs 33 euros at the time of writing. The journey to the summit only takes eight minutes, which is convenient and enjoyable.
Be prepared for the weather on Mount Teide to change. You should take a hat, coat and gloves as it can be very chilly at the top even though the weather may be very sunny. When you get to the upper station, you can choose several routes, and each of them has marvellous views.
Exploring Mount Teide by car
Roads are twisty but easily manageable. Watch out for stray dogs! They straighten out as you approach the volcano. Parking is free but queues get quite lengthy from 10 am onwards so get there before, if possible. There is a cafe at the cable car station so you can enjoy some refreshments. You will require a permit to access the very top of the mountain.
Walking up Mount Teide
If you are feeling fit and fancy a day's excursion, you may wish to walk up Mount Teide. 'Just how high is Mount Teide?' you ask yourself (3,718 m). Begin the walk from Montaña Blanco through an easy phat with a beautiful landscape. However, when you get Lomo Tieso the slope begins to increase. We recommend you take a packed lunch to eat in route.
The route continues to climb the path to cable car station and after that to the peak. Here you can see the glorious views of Teide National Park and the entirety of Tenerife island.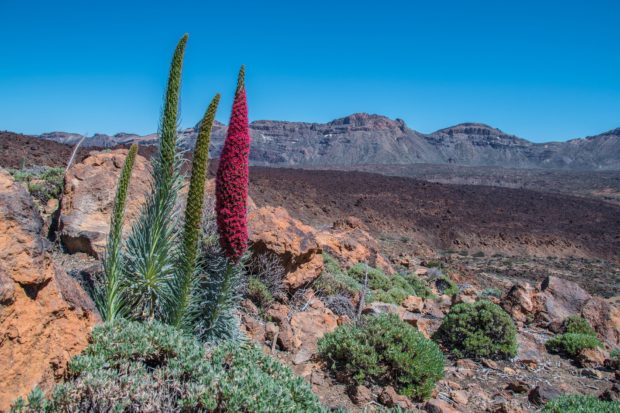 This Mount Teide excursion is an incredible experience but it is a slog and you do need a good level of fitness. The altitude is very tiring and makes climbing progress quite slow.
Where to stay in Tenerife?
Mount Teide is just one of many fantastic Tenerife attractions. Although there are a lot of places where to stay in Tenerife, for a relaxing and enjoyable holiday in the sun, it is vital to book high-quality Tenerife accommodation. Book your accommodation at Catalonia Hotels & Resorts for fun-filled and relaxing holidays beside the sea. Choose one of our hotels, Catalonia Las Vegas, Catalonia Oro Negro or Catalonia Punta del Rey, to ensure your visit to Tenerife is an unforgettable experience with all the comforts you expect.