Barcelona is filled with romance and is the perfect destination for couples to explore on Saint Valentine's Day or any other occasion. Let's explore six of the most romantic places in Barcelona Spain.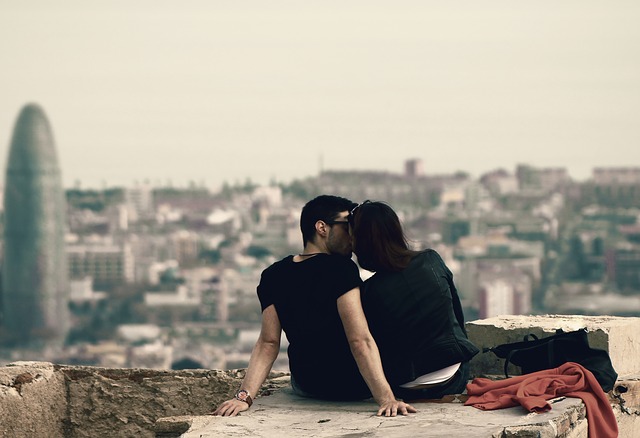 Bunkers del Carmel
This is a viewpoint from which you can observe a 360-degree panorama of Barcelona and the Mediterranean Sea. For many years, it was one of Barcelona's best-kept secrets but now has become famous as one of the most romantic destinations for couples in the city. Interesting fact – despite its name, there have never been any actual bunkers at the site which was formerly used to house anti-aircraft machinery. Today, it's a peaceful and atmospheric beauty spot where you can stroll in the evening and admire the city lights.
Book a romantic massage
Barcelona is certainly not short of spas and many offer luxurious massages specifically for two. Check out the Catalonia Plaza Catalunya Spa which offers hour-long massage or cosmetic and massage treatment. The time with your loved one spent in a beautiful room enjoying the aroma of a cup of tea is sure to fill you both with serenity and a sense of wellbeing.
Amphitheatre
Take a moment or two to sit and reflect in Barcelona's Roman amphitheatre, one of the most romantic places in the city. Admire its stunning ancient majesty – Barcelona romantic spots don't get much better than this! Wander through the Grec Gardens which encompass the amphitheatre amidst the ivy-covered stone columns and the heady aromas of the orange orchard. The perfect destination to whisper sweet nothings and feel like characters in a movie set.
The Magic Fountain
Located just outside the National Museum of Catalan Art, this unique fountain springs to life in the evening when its water jets 'dance' to the sound of well-loved show tunes in all the colours of the rainbow, creating a spectacle that is truly magical and very memorable. A great spot for Instagrammable couple selfies.
Sagrada Familia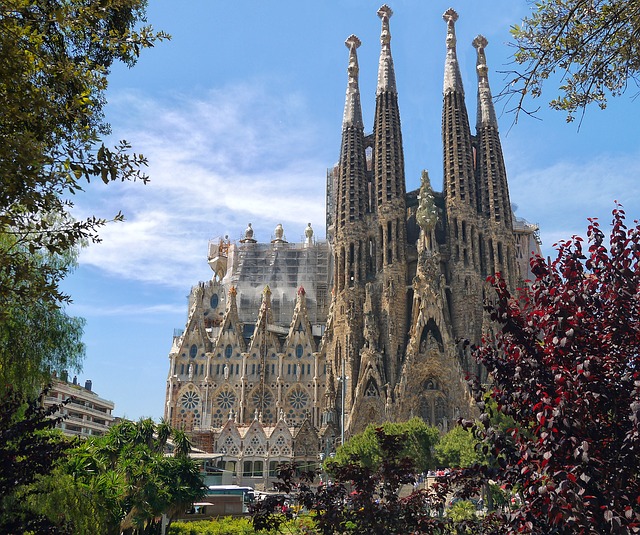 Perhaps the best-known landmark of Barcelona, the Sagrada Familia is a Roman Catholic church designed by the iconic architect Antoni Gaudi and combines Art Nouveau, Spanish Late Gothic and traditional Catalan style to create a truly wondrous building. If you plan your visit to arrive in the morning or late evening, you can both admire the light streaming through the windows.
Estació de França
International railway stations often have a cachet that is irresistible to lovers and Estacio de Franca is no exception. The original 19th-century building was restored for the 1992 Olympic Games and now effortlessly blends elements of old and new. It's a great spot for grabbing some food and wine or spending a moment or two in a cafe, people watching.
Romantic hotels Barcelona
To make the most of your time in this city of love, it's worth spending some time researching the most romantic hotels Barcelona. Highly recommended is the Catalonia Portal de l´Àngel which has a solarium, a private outdoor pool and is situated right next to the beach. With a charming restaurant, it has to be one of the most romantic hotels in Catalonia.