Thanks to their mild weather and dreamy landscapes, the Canary Islands are a top choice for winter holidays. There are many destinations available, which we explore in detail in this article.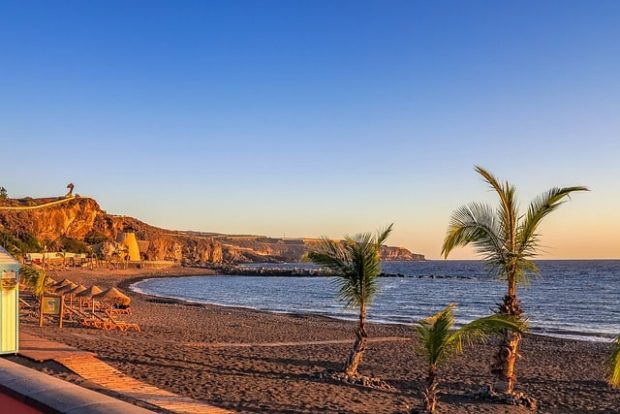 Tenerife
The Canary Islands' capital offers something interesting for every visitor. The city has all the amenities you could wish for, since it offers easy access to beaches like Los Cristianos, where you can try a new water sport or swim with whales.
The rest of the island has its own charm, mainly in its quaint villages, like Masca and Icod, and in Teide National Park, home of Spain's highest mountain.
Thanks to its atypical weather, December is one of the best times of the year to visit Tenerife.
Gran Canaria
This island is a World Biosphere Reserve. Here you can start the day with an outdoor yoga session at Las Canteras beach, then head inland to explore the island's magnificent mountain landscapes: the sea of clouds at Ventana del Nublo, Charco Azul waterfall, or the splendid sea views at Tamadaba Natural Park.
Fuerteventura
This is the second biggest island in the Canaries. It's also an established tourist destination that appeals to windsurfers, beach lovers, and those who appreciate wild natural beauty.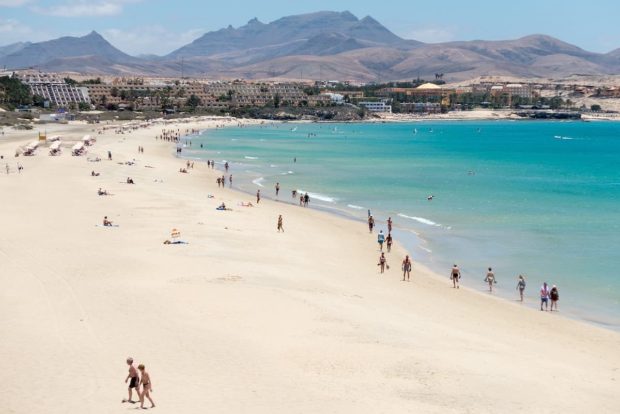 Don't miss the vast beach landscapes at Cofete beach, and take a day trip to nearby Lobos Island, an uninhabited nature preserve surrounded by turquoise waters, the perfect place for birdwatching.
Lanzarote
This island has been a Biosphere Reserve since 1993. The resorts in Costa Teguise and Puerto del Carmen are great for a family holiday, but the island has activities for visitors of all ages: souvenir shopping in the picturesque village of Haria, the animal park in Rancho Texas, the endless fun at Aqualava waterpark, and guided tours of Timanfaya National Park.
La Graciosa
This is a fabulous volcanic island, often visited as a day trip from Lanzarote. Known for its laid back atmosphere, it's undisturbed by traffic as there are no cars on the island. Rent a bicycle and explore the idyllic island landscapes at your own pace.
Stop at the dreamy beach of Las Conchas, or if you don't want to venture too far from the main town, La Cocina beach is a must-see.
La Gomera
This is the smallest of the Canary Islands. Despite its size, it's packed with alluring landscapes and an almost-magical atmosphere.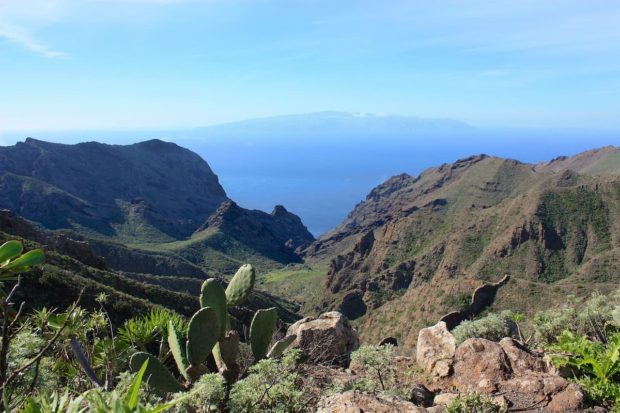 Go star gazing into the clear winter sky, lose yourself in the fairytale corners of Garajonay National Park, a UNESCO heritage site with dormant volcanoes, lush forests, canyons, and plenty of viewpoints.
La Palma
The teardrop-shaped island boasts luxuriant cloud forests offering endless hiking opportunities. Don't miss the trails leading to Los Tilos waterfall, and make sure you spend at least half a day exploring the other-wordly landscapes at Caldera de Taburiente National Park.
To recover from the hike, unwind at Bajamar beach, followed by dinner at a beachside restaurant where you can sample local delicacies.
El Hierro
This island is a protected UNESCO Geopark. Being remote and off-the-tourist-track, it's perfect to get away from it all. Hierro island impresses visitors with its volcanic scenery and opportunities for sustainable tourism.
Must-sees are the natural pools Cala de Tacoron, Sabinar nature preserve, and catching the sunset at La Maceta beach.
Where to stay in Tenerife
Although there are loads of hotels in Tenerife, you need a place where you can relax comfortably.
Catalonia Punta del Rey is a 4-star-hotel, which offers a superb base to discover the best of the Canary Islands. You'll like the central location in Candelaria town, just 2 minutes' walk from the beach, 100 meters from Las Caletillas, and 14 km from Santa Cruz, the island's capital.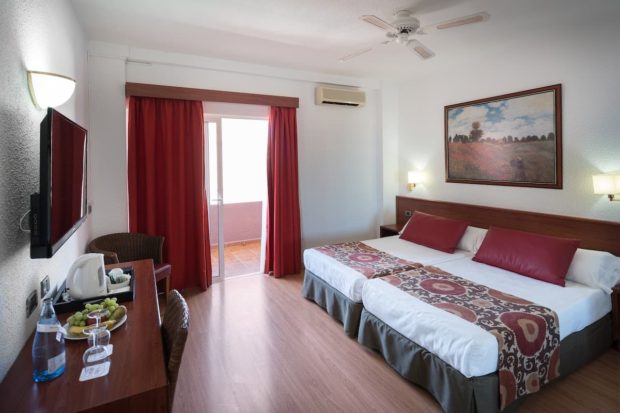 Everything in this four-star hotel has been created with leisure and pleasure in mind.
For all these reasons and the fact that you can enjoy the warm weather there, Punta del Rey is a very good choice for fun-filled holidays by the sea in a unique setting like the Canary Islands.
In December, the Canary Islands are a superb winter sun destination, offering plenty of choice for holidaymakers of all ages and with all kinds of interests.