At Catalonia Hotels & Resorts we have always been concerned about the environmental care that surrounds our Resorts in the Dominican Republic and the Riviera Maya in Mexico.
For this reason, we constantly seek to make our contribution with different actions, involving collaborators and guests.
We created the environmental program "EcoCat" in order to efficiently manage the company's resources (human, environmental, social, cultural and financial) and to become more competitive and sustainable in the long term. This program is made up of a green team, integrated by members of the hotel's operating and executive committee, who are responsible for maintaining the sustainable policy and ensure compliance with it.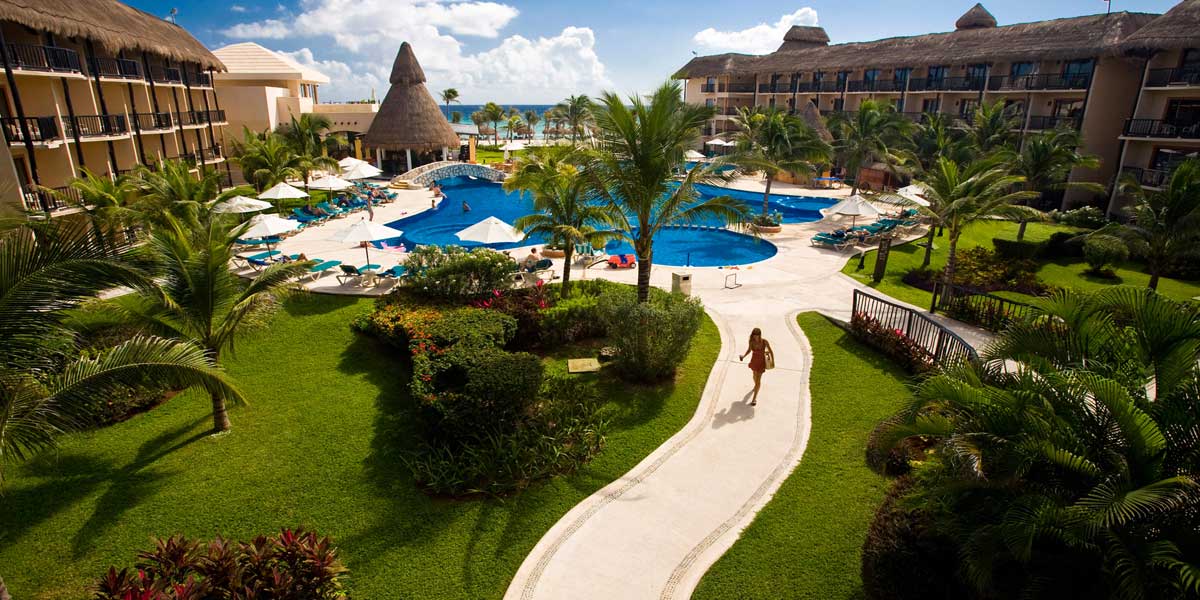 The Sustainable Policy, consistent with the philosophy and actions of the company, consists in the reduction of energy consumption, the management of solid and hazardous waste and the use of products that are friendly to the environment. We also have a Green Purchasing Policy that consists of obtaining only products that help conserve natural resources, save energy and avoid waste.
Other actions that we carry out in our resorts are the implementation of an energy monitoring and control program, we have a wastewater treatment plant, we install low-flow showerheads, we use water from the treatment plant for irrigation of green areas, we have energy-saving light bulbs and LEDs, we make efficient use of chemicals, we separate hazardous waste correctly, repair equipment breakdowns and reported leaks, turn off lights, computers, and air conditioners when not being used in offices, as well as reuse and recycle paper.
In Catalonia Hotels & Resorts every year we work with the WWF for the Earth Hour, organizing ecological and fun activities. We invite all the children who visit us to participate by planting small flowers and plants in the gardens of the Resorts, teaching them the importance of care and conservation of the flora of each region. At night, we turn off the lights of the resorts for an hour and enjoy some activities in the beach area.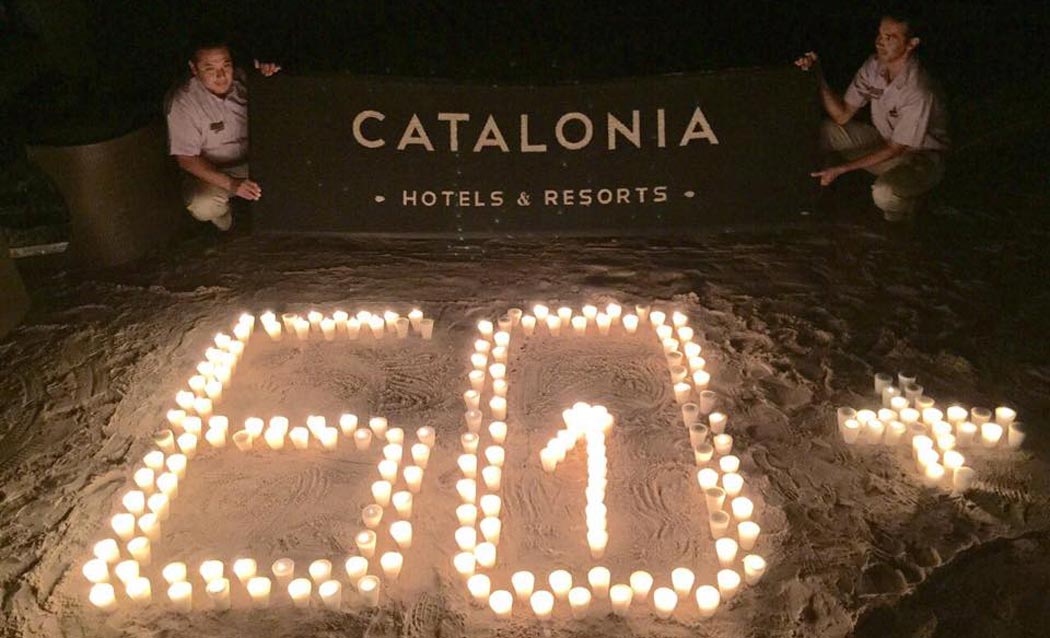 Another important date we celebrate is Earth Day, where we remind guests and collaborators that the planet and its ecosystems not only give life to us but also to future generations. Some of the activities we do this day are the waste collection; we show an environmental education documentary to further understand the issue and plant small trees in the resort's gardens. We also allow children to demonstrate their artistic talent by decorating items with recycled materials and take it as a souvenir of their stay.
Also every year, along with government authorities, we participate in the International Coastal Cleanup, contributing to the maintenance and cleaning of the beaches where our resorts are located. The volunteers collect garbage, which is then separated to classify it. Thanks to this great work, each year we report less waste and greater awareness of keeping beaches clean.
Within our resorts, we have nurseries where different species of plants are reproduced, which we then use for reforestation. Visits are organized with guests and they are even invited to help plant them during the Ecological Day activities. All fertilizers used for application in green areas are 100% organic, free of pesticides and chemicals.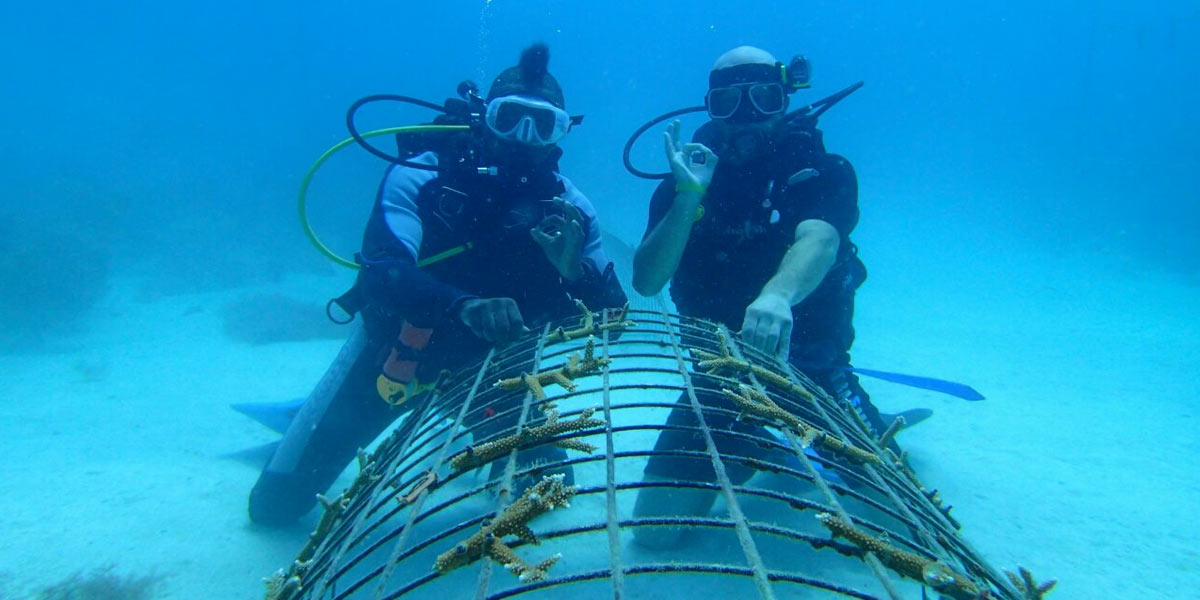 The staghorn coral is one of the most threatened in the Caribbean and is in danger of extinction, which is why Catalonia Hotels & Resorts is working to regenerate the species on the coastal fronts of our resorts in the Dominican Republic. In conjunction with local foundations, we receive lessons for professional divers, hotel staff and area mariners on how to achieve coral restoration. This is how we have built small coral communities, constantly reinforcing them, both in the Bayahibe area and in Bavaro. Fortunately, the actions have been successful and we have recorded a massive spawning, which shows that the restoration efforts of all involved are being very effective in the Dominican Republic.
Because we have always stood out for the care and maintenance of our green areas, the protection of fauna and flora, and the conservation of the beaches where our Resorts are located, we have been credited with different certifications such as: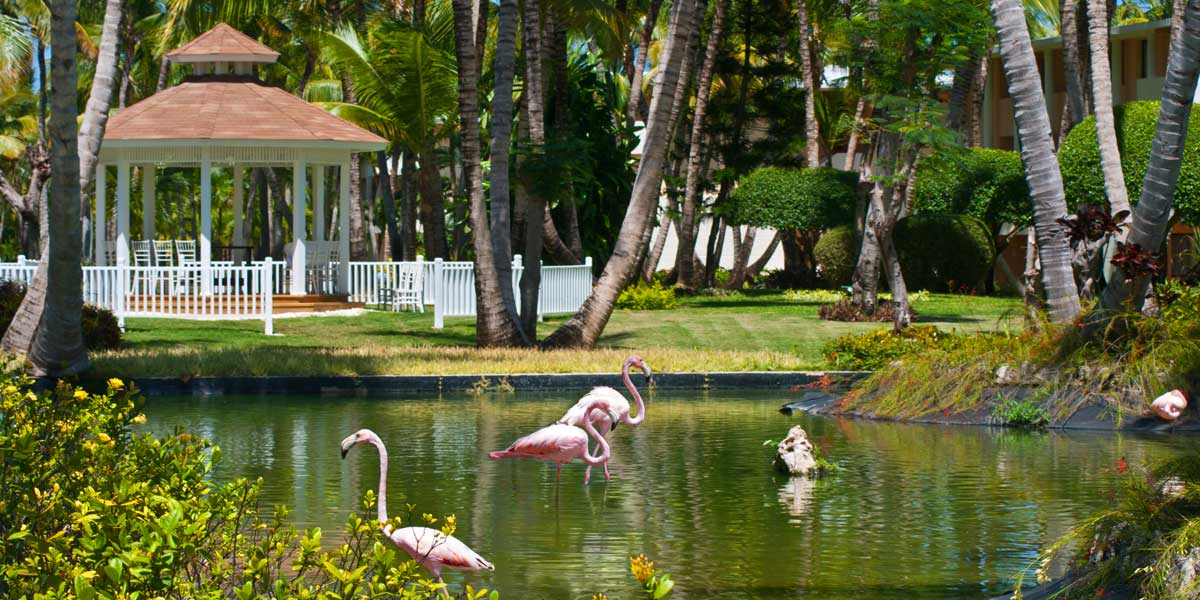 Green Globe is a worldwide program, specially developed to recognize and reward Travel and Tourism companies that have improved their environmental performance, achieving sustainable and responsible practices in areas such as energy, water, waste management, corporate social responsibility, and conservation.
Rainforest Alliance is an internationally recognized seal of economic, social and environmental sustainability, which helps companies protect natural resources.
The EcoCheck recognition from Cristal International Standards monitors environmental and ethical practices such as energy consumption, workers' conditions, and community involvement. It audits current standards on sustainability and sets new goals for the future.
The Marti certification verifies the good environmental practices that are carried out in the resorts to guarantee the protection of the Mesoamerican Reef and our three resorts in the Riviera Maya received it.
Our beach in Bayahibe was awarded the Blue Flag certification, which was raised in Catalonia Gran Dominicus for the first time on November 2, 2004, and since we have worked to improve our environmental commitment, renewing our certification year after year.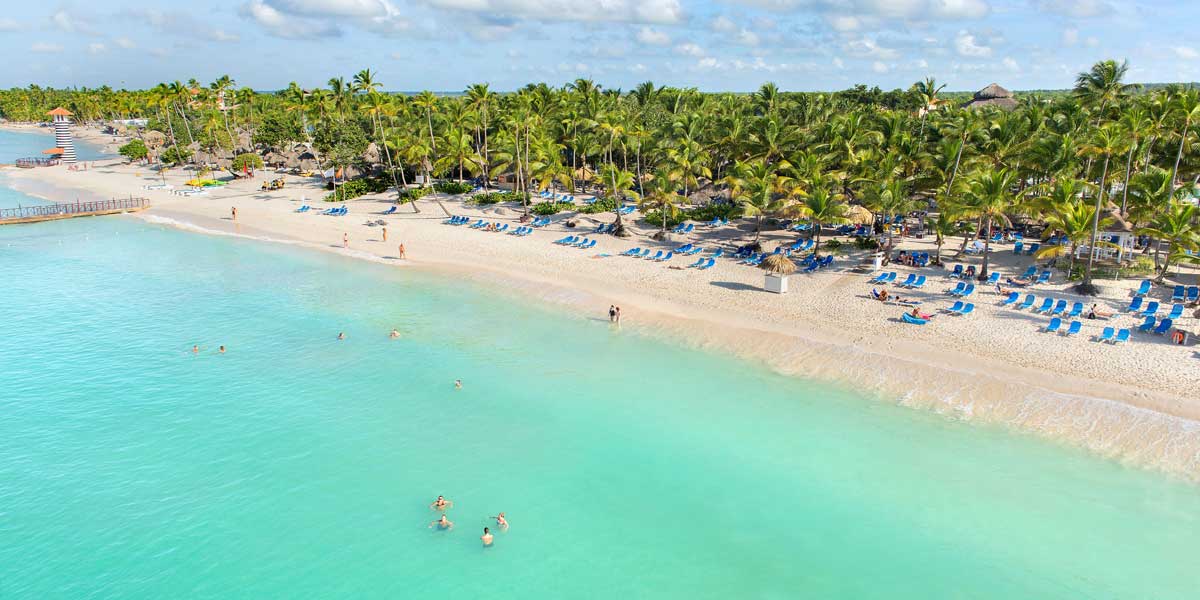 Finally, at Catalonia Hotels & Resorts, we are proud to be part of the TripAdvisor Eco-leaders program since 2015, thanks to our green actions. Catalonia Riviera Maya, Catalonia Royal Tulum and Catalonia Playa Maroma in Mexico, Catalonia Gran Dominicus and Catalonia Bavaro Beach in the Dominican Republic obtained the Platinum level, the highest in the category established by the website. Catalonia Royal Bavaro in Punta Cana has earned the Gold level. Our TripAdvisor profiles currently show the ecological actions reported and help viewers understand how we constantly take care of them in each of our Caribbean Resorts.
With all these actions and achievements, we reaffirm that in Catalonia Hotels & Resorts we always seek to raise awareness among collaborators and guests about the need to care for the environment and planet Earth.
This year Catalonia Hotels & Resorts won 7 Magellan Awards. Check them out!