Last Saturday, March 25, 2017, activities were held in our resorts for Earth Hour.
Our resorts in the Dominican Republic and Mexico joined the WWF (World Wide Fund for Nature) to celebrate Earth Hour with all our guests.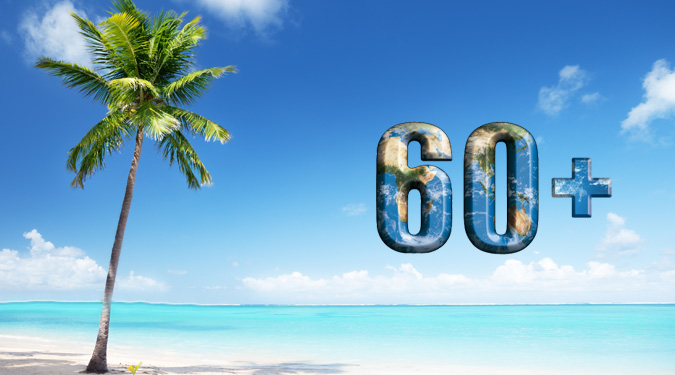 What is Earth Hour?
This campaign began turning off lights for an hour in 2007 in Australia, in order to protest against climate change. It is currently the largest global movement for the environment and has raised awareness of millions of people around the world.
As every year, in Catalonia Hotels & Resorts we join in favor of this cause and we carry out activities in our resorts of the Caribbean, involving our guests and collaborators.
From very early on, we participated in the cleaning of beaches in the resorts of Mexico. A lot of garbage is left every day on the beaches of the whole world and among all, we must collaborate to keep them clean so that we can enjoy them much more. We thank all the guests and members of our staff who joined in this great work.
In Catalonia Riviera Maya, we invited all the children to plant plants in the gardens of the resort, it was a very fun activity and the children really enjoyed it in a big way. It is important that they become aware from now on the relevance of this topic and how we can help the Planet.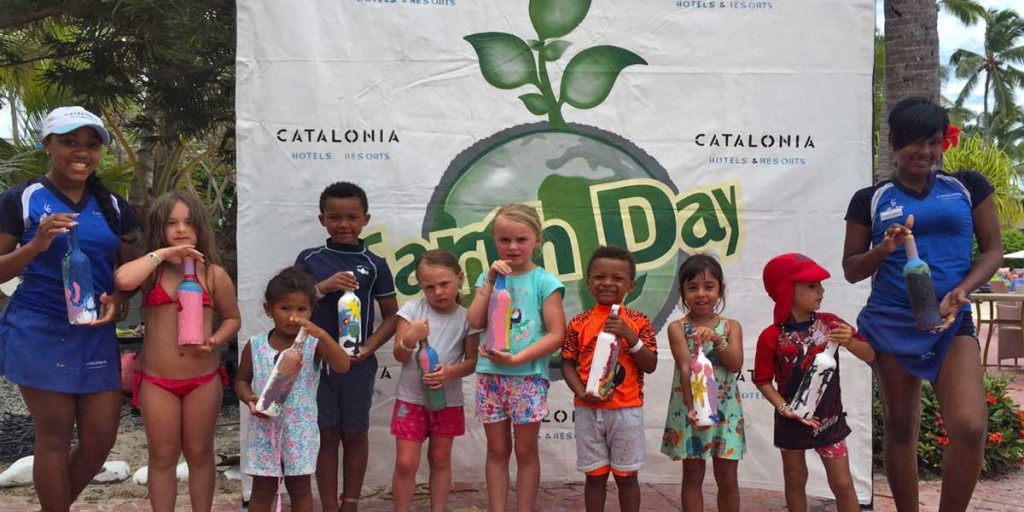 The guests of Catalonia Playa Maroma developed their best creativity and participated in the creation of incredible sand figures. We must confess that we were surprised by many of them because they were so great and especially because everyone was very excited doing them.
At night, staff and guests gathered on the beach and turned off some lights at each resort. Then we presented an interesting Mayan ceremony as we invite you to become aware of how important it is to take care of our Planet. In the end, we celebrated with a big party on the beach.
On the other hand, some of the activities we did in the Dominican Republic, in Catalonia Bavaro Beach, we turned off the lights in the theater and transmitted a very interesting documentary to make us aware of the damage we are doing to the Planet and the actions we can Perform to help this great work.
Catalonia Royal Bavaro and Catalonia Bayahibe also participated in turning off lights at different places of the resort and enjoyed the participation of guests.
Our Eco Cat program aims to efficiently manage the company's resources (human, environmental, social, cultural and financial) to be more competitive and sustainable in the long term.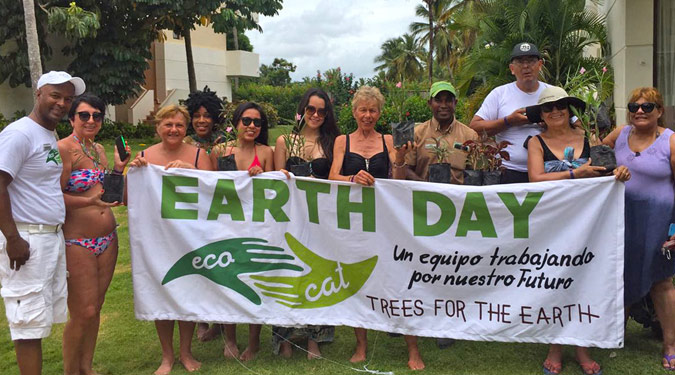 At Catalonia Hotels & Resorts, we constantly strive to convey to our guests the importance of caring for the environment and for this we carry out several important actions such as awareness of water and energy saving, implementation of theEcological Day with activities such as cycling, Planting and cleaning beaches, celebrating World Environment Day and participating in Earth Hour.